Food
Raise a glass this 4th July
If you're planning to celebrate Independence Day (and who needs an excuse for a Stateside-style food and drink blow-out?), you might want to make like the locals do in downtown Tampa Bay, Florida, and crack open a fruit beer to go with your sticky pork steaks.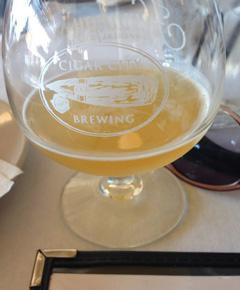 American ale
On a foodie foray to the Gulf Coast of Florida recently, there was nothing conventional about the beers we tasted from the city's own Cigar City Brewing. Intriguing combinations of fruit, coffee and chocolate all featured heavily in the selection we tasted.
Cucumber Saison is, not surprisingly, a cucumber-flavoured beer (not unpleasant, but faintly redolent of a cleansing milk I vaguely remember using as a teenager), while Guava Grove contains pink guava purée and is (ahem) more of an acquired taste.
Something a little bit different
This Northern girl was intrigued to try Floridian brown ale, but it turned out this one was about as far from the familiar Newcastle brew as it's possible to be – a Cuban-style espresso version. It was actually a yummy, beer-lover's take on the espresso martini that's quite the thing around town these days.
Finally, the dark, treacly, 11% proof Imperial Stout with chocolate and chilli that apparently comes into its own paired with crème caramel – strictly for the sweetest of sweet-toothed.
If the USA is not on your itinerary and you're unlikely to go further than your back garden this 4 July, you'll find a Belgian take on fruity raspberry beer, Bacchus Framboise, in store. Cheers!
Interested in trying out Florida's fruity beer collection? Discover Tampa Bay.
About the author