Food
Prosecco masterclass
Like Prosecco? Who doesn't? It's actually more popular than Champers nowadays. We went to a Prosecco masterclass at the London Wine and Spirit School in Bermondsey to learn how to drink it properly (like the Italians), and what exactly we should be looking out for when we're buying.
WHO'S THE COURSE FOR?
Anyone who likes Prosecco and wants to know a bit more knowledge about the wine and the Italian region that it is produced in.
WHAT'S INVOLVED?
Nina Cerullo, the teacher, gives a presentation about the history of Prosecco and talks about the region that it comes from.
We tried 8 different types of Prosecco, each of which demonstrated a different quality about the wine (Nina told us how to smell and taste like a pro) and had variations in taste depending on the area they were produced.
I LEARNT THAT...
Prosecco should not just be regarded as cheap fizz to serve at a party! It has in fact overtaken Champagne in the volume produced and exported. It's often seen as an apéritif in the UK but the Italians drink it with their food.
The region that Prosecco is produced in is famous for its game, porcini mushrooms, polenta and cheeses but a dry Prosecco also goes very well with spicy food like a curry! I'll have to give that a go.
TOP TIPS
The letters DOCG down the side of the bottle means that the Prosecco is of a guaranteed quality. Sainsbury's Taste the Difference Conegliano Prosecco has this and at only £10 a bottle is very good value for a premium-quality bottle
WOULD I RECOMMEND?
YES. This is a great experience to do with a friend. The London Wine and Spirit School is based on Bermondsey Street, which has lots of great restaurants - Pizarro, Zucca and many more.
Usually I would just buy the bottle that most appealed to me on the shelf but NOW I know more about what the label is describing and I'll be able to select Prosecco more knowledgably.
HOW MUCH?
£45 per person
GETTING THERE
Closest tube is London Bridge but they also have courses in Edinburgh, Manchester, Birmingham and Dublin. Check out www.wsetschool.com for more details.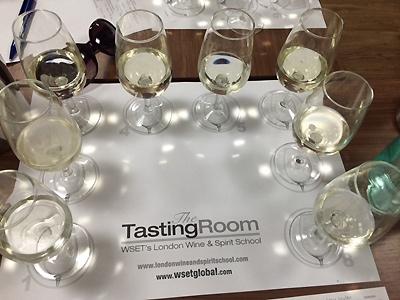 About the author