Food
Peter Gordon's ultimate lamb fajitas
Serves: 4
It's no surprise that New Zealand-born chef Peter Gordon loves a nice bit of lamb, it being one of his native country's most famous exports and all.
As executive chef at The Providores in London, Peter is famous for his bold and delicious fusion food.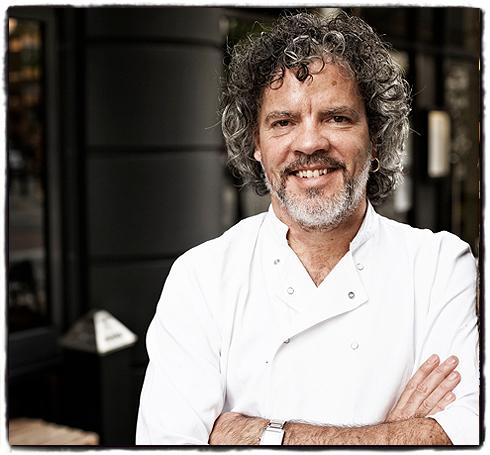 For these fajitas he's mixed tender lamb with Mexican heat and spice – perfect for a midweek supper. Which Mexican dish gets your mouth watering? Tell us in the comments box below.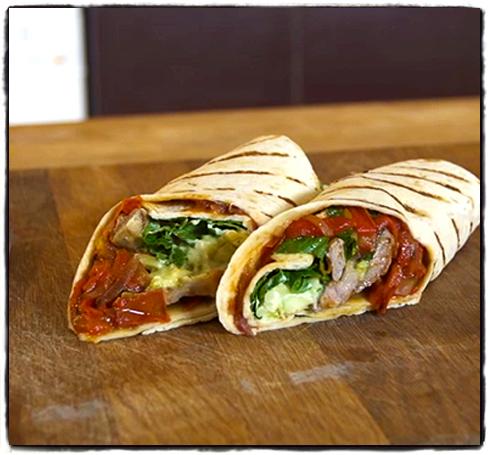 Watch Peter Gordon show us how it's done...
Lamb fajitas with chillied peppers, caramelised onion and tomato, avocado sour cream and cheddar
Ingredients
500g boneless lamb neck fillet
1-2 red chillies, thinly sliced
1 tsp fresh rosemary leaves (optional)
vegetable oil
1 onion, thinly sliced
2 red peppers, thinly sliced
4 ripe tomatoes, diced
1 avocado
1 lime
150ml sour cream
4 large flour tortillas
100g cheddar, coarsely grated
a handful of freshly picked herbs, such as mint, coriander or flat-leaf parsley
Method
Slice the lamb on an angle ½cm thick and mix it in a bowl with half the chilli, the rosemary (if using), 2 teaspoons of vegetable oil and ¼ teaspoon of salt.
Leave to marinate for at least 10 minutes.
In a frying pan, caramelise the onions and peppers in a little vegetable oil, then add the remaining chilli and the tomatoes; gently cook down to a stew-like consistency.
Meanwhile, mash the flesh of the avocado with the juice of the lime, ¼ teaspoon of finely grated lime zest and a little salt.
Fold in the sour cream – don't mix it in completely.
Cook the strips of lamb on a very hot griddle pan or in a frying pan until medium-rare. Transfer to a plate to rest for a few minutes somewhere warm.
Warm the tortillas through in the pan, then put them on four plates and divide the onion and pepper mix among them.
Lay the lamb strips on top, spoon over the avocado and sour cream and sprinkle with the cheddar and fresh herbs.
About the author