Food
Party food!
by Sarah Randell
Want to know what the best food magazine cookery team rustle up when there are people coming over? Here are recipes for three of the moreish canapés we served up to fellow food bloggers at the launch party of our Kitchen Secrets blog. They're quick and easy to make, perfect if you've got friends popping over for a drink or two – happy weekend!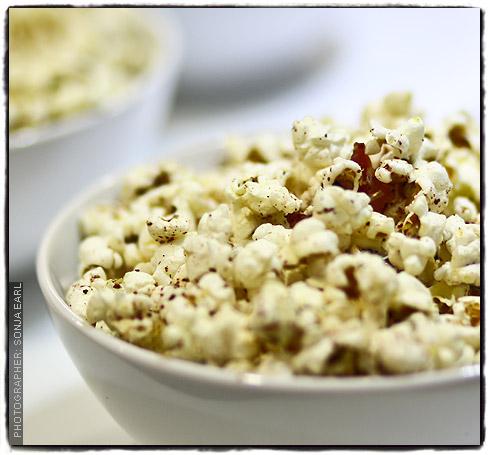 Crispy bacon and sumac popcorn
Serves 8
1 tbsp vegetable oil
6 tbsp popping corn
2 tbsp butter
4 slices streaky bacon, finely diced
zest of 1 lemon
1 tsp sumac
1. Heat the oil in a large pan. Tip in the popping corn and cover the pan. Pop the corn over a medium heat, giving the pan a shake from time to time. When the popping stops, the corn is ready.
2. Meanwhile melt the butter in a pan and fry the bacon until crispy.
3. Tip the popped corn into a large bowl. Add the bacon, lemon zest and sumac and toss together.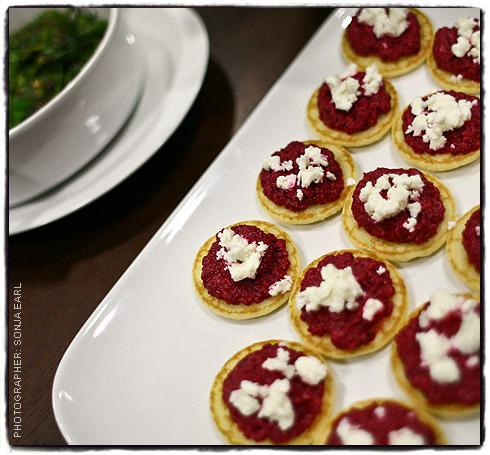 Feta, beetroot and walnut blinis/toasts
Makes 16
2 store-bought cooked beetroot
2 tbsp walnut pieces
2 tbsp chopped dill
50g feta, crumbled
1 tbsp olive oil
16 blinis or bite-sized pieces of sourdough toast
1. Whiz the beetroot and walnuts in a food processor with half the dill and half the feta, the olive oil and some seasoning.
2. Spoon on to blinis or toasts; top with the remaining feta and dill.
Padrón peppers
Serves 4-6
2 tbsp olive oil
4 handfuls Padrón peppers
a pinch of smoked paprika
1-2 tbsp finely chopped flat-leaf parsley
sea salt flakes
1. Heat the olive oil in a pan until it's sizzling. Throw in the peppers and fry for 3-4 minutes, until the skins are blistered and browned in patches.
2. Toss with the smoked paprika, parsley and a generous pinch of sea salt; serve hot.
Don`t miss

---