Food
Overnight Yorkshire tea loaf
Serves: 10
Last week I was invited aboard the iconic Orient Express train by the lovely people from Yorkshire Tea. I can't deny that I was quite excited by the prospect of a morning filled with little else but tea and cake!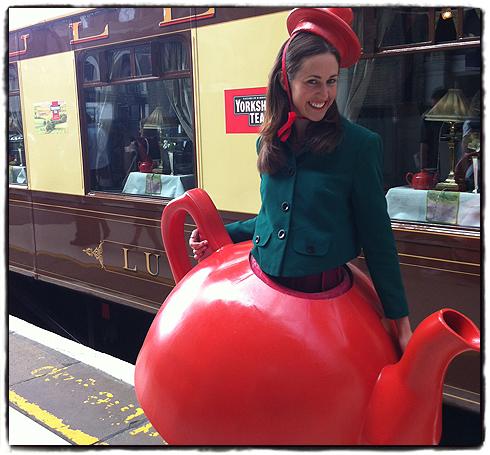 Us Yorkshire Tea fans (including Louis from One Direction – he's a Yorkshire lad) kicked off the journey with a brew while munching our way through tiny scones and sweet goodies. It all got a bit heated when someone started the old 'miffy' or 'tiffy' debate (milk or tea in the mug first) – I'm firmly in the miffy camp. Which are you?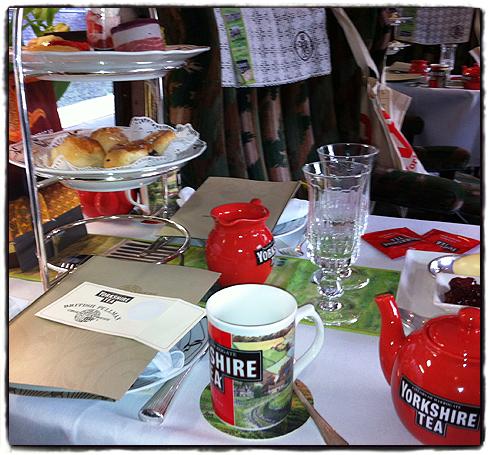 We were also joined on the train by Lynn Hill from the Clandestine Cake Club, who kindly shared an overnight Yorkshire Tea loaf with us from Sharon Clarkson, a member of the Pudsey and West Leeds group – perfect for munching with the obligatory cuppa of an afternoon.
Find out more about the Clandestine Cake Club.
What's your favourite teatime treat? Tell us in the comments box below.
OVERNIGHT YORKSHIRE TEA LOAF
Ingredients
350g mixed dried fruit (such as chopped dried apricots, sultanas, raisins, dried dates or cranberries)
50g demerara sugar
50g dark muscovado sugar
150ml cold tea
225g self-raising flour
1 large egg, beaten
Method
Put the dried fruit, both types of sugar and the cold tea into a bowl, stir and leave to stand overnight. The fruit will absorb all the liquid and the flavours from the tea.
Preheat the oven to 200ºC, fan 180ºC, gas 6. Grease a 7cm-deep 10 x 21cm loaf tin and line it with baking paper.
Add the flour and egg to the fruit and mix thoroughly.
Pour the mixture into the prepared tin and spread it out evenly.
Bake for 35-40 minutes or until a skewer inserted into the centre of the cake comes out clean.
Leave to cool in the tin for a few minutes, then turn out on to a wire rack to cool completely.
Tip
Spread the tea loaf with butter or serve with a wedge of creamy, crumbly Wensleydale cheese.
About the author