Food
Our favourite restaurants of 2012
by Sarah Randell
A big part of our job is trying out new restaurants, menus and discovering new ones (tough...we know!). So which are the places that we loved so much that we couldn't wait to go back to? Read on for our hot favourites.
Editor Helena Lang
Ardanaiseig - Go wild in the country
A night spent at this imposing Victorian mansion (pictured above) on the shore of Loch Awe was a lesson in British food – not just the excellent locally farmed produce but that which can be gathered at any kerb side or hedgerow. Chef Gary Goldie is a local man with a passion for foraging and knows all the secrets of the local moors, coppices and loch beaches. We spent a morning with him which was an eye-opener in 'free-food' as we gathered pignuts, wild strawberries, nettles and ground elder and rummaged in the rock pools for all kinds of sea vegetables. Our baskets of goodies ended up on our plates that evening as part of Gary's excellent five-course dining menu – where everything from bread to after dinner chocolates is hand-made. Highlights were the venison dish garnished with the wild strawberries we'd glistening like little red jewels on the plate, and the three-lobster broth with samphire, broad beans and pignuts. Argyll is a long way to go for supper, but both the amazing location and fantastic food make it a trip I can't wait to make again.
Blueprint Café - A room with a view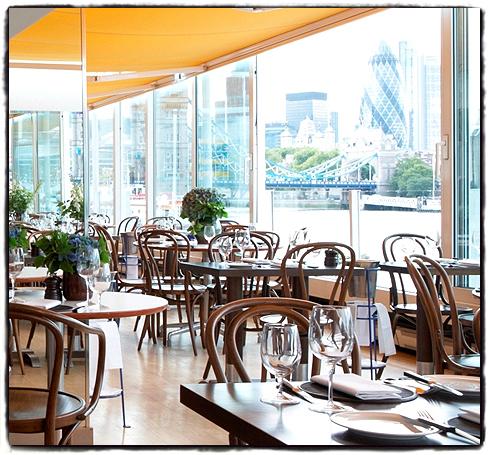 Previous chef Jeremy Lee had made this contemporary dining room at the Design Museum a foodie bolthole in what is a bit of a no-man's land of Southbank trendy loft apartments, expensive corporate restaurants and ubiquitous sandwich bars and coffee shops. Now new head chef Mark Jarvis has effectively stamped his own cooking style on the place and cooks fantastic ingredients with the lightest of touches and the punters are rolling in. I was lucky enough to be one of the first invited to try his menu and enjoyed it so much I quickly rebooked for a special birthday celebration. My meal of crab bisque with crab and fennel salad; Swinton Park pheasant with lingonberry purée and bread sauce and the most amazing smoked pommes purée was perfect supper food – and the cluster of mini puddings tipped the diet into 'get back on track tomorrow' mode. Decent prices, a good sensible wine list, brilliant service and little touches such as binoculars on the table to enjoy the river action make this my latest favourite place.
Dishoom - In with the 'in-crowd'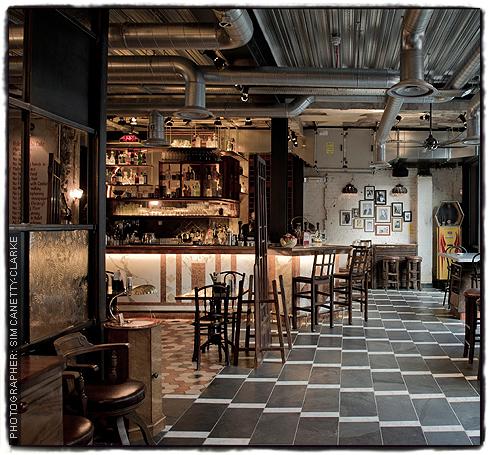 I love Indian food, but I hate the fact that so many 'Indian' restaurants offer the same well-worn menu in dated, uninspiring restaurants and often with very poor service. Dishoom in Shoreditch is the younger, trendier version of its sister restaurant in Covent Garden, and styles itself on the original Irani Bombay cafes. A gloriously vast space in a former Victorian factory, much of the original architecture is in place and works beautifully with the funky mustard-yellow leather booths, vintage Indian prints and collectable knick-knacks. Best of all, though, is the food; munch a bacon naan roll for breakfast with the Hoxton posse (why did no one think of this before?); linger over a paneer and mango salad at lunchtime and for dinner feast on lamb raan – a whole leg marinated in chilli, garlic and ginger, braised overnight and then grilled, sliced and dressed with fresh lime. Mouthwatering, and enough for two or three to share – a London dining bargain at only £21.
Food director Sarah Randell
Yorke Arms - Country hideaway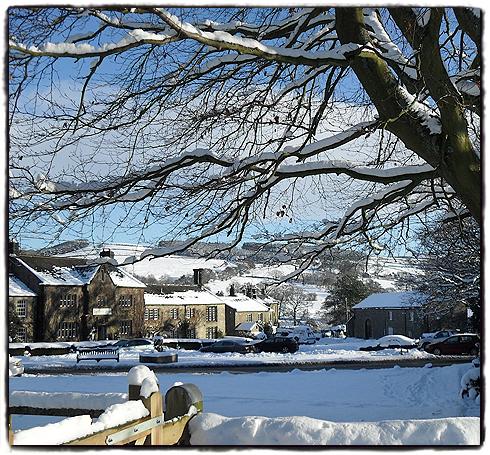 I'm really fond of Yorkshire (I even married a local), particularly the area around Harrogate. The scenery is breathtakingly beautiful and the area of Nidderdale where the Yorke Arms is hidden between rolling green hills is known as 'Little Switzerland'. Frances Atkins runs (and dedicates her life) to the kitchen, she is also the proprietor and her husband is often spotted helping out at the bar. Her cooking is contemporary and inspiring; local grouse with bread sauce, bramble and heather jus or tartare of vegetables from the garden with avocado, roast pumpkin, cobnuts and green tomato. And, if you are lucky enough to rest your head in one of the cosy bedrooms, the bacon and homemade marmalade served at breakfast will send you on your way with a smile.
The Rookery - Good-value local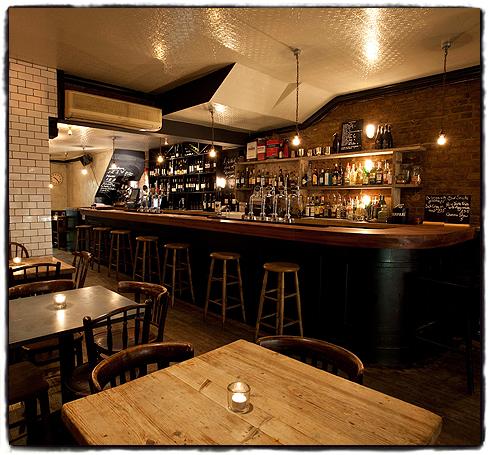 A good local is worth its weight in gold. The kind of place you can drop in for a glass of something good at the bar and a snack or settle in for supper when the menu becomes too tempting. The Rookery is just that. A 10-minute walk from home, across Clapham common, and we're there. The owner, Mark, is always welcoming and the dishes are the sorts of things you want to cook yourself but are delighted someone else has done all the work. Favourites from 2012 that still make my tummy rumble are the pheasant suet-crust pie for two, the slow-cooked sticky pork shoulder and the crimson-pink rhubarb jelly. Can't wait to go back.
Launceston place - Urban splash out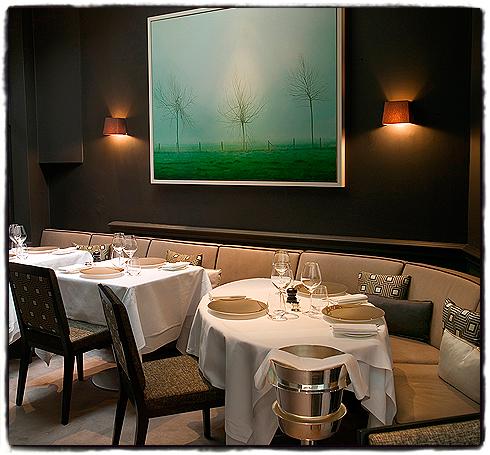 Michelin-starred restaurants are not a cheap night out so disappointment isn't an option. Head chef, Tim Allen, took over the reins at Launceston Place restaurant in well-heeled Kensington in February 2012, once famed for having Princess Diana as a regular diner. I was invited along to try the new menu. It was exciting: smoked haddock with pickled cucumber, horseradish and iced cauliflower; pork with cumin-pickled cabbage and pork popcorn followed by a mini baked custard with rhubarb and apple and ginger sorbet. This is the restaurant I earmarked to take my parents in-law out before Christmas and it made for a very special evening. This is a grown-up restaurant, think squishy (very comfy) sofa-type seats, impeccable service and tidy napkins waiting for you when you return from the loo. The food is delicious and worth every penny, even if you do have to wait till next Christmas to return....
Don`t miss

---