Food
Favourite reader recipes - November issue
by Sarah Alcock
Every month, we're inundated with Sainsbury's magazine readers sharing their new favourite recipe with us or sending photos of their latest food obsession. It's almost impossible to feature all the great food ideas we receive, so we're running a reader recipe competition - and it's up to you to decide the winner.
Each month we'll pick our two favourite reader recipes: scroll to the comments box below and write your preferred choice. We'll publish the winning recipe on our blog later this month.
Want to see your own recipe on this page? Tweet us @Tried_Tastedto share your creations, or send us a photo of the finished dish, recipe title, and why you love cooking it tofeedback@sainsburysmagazine.co.uk.

Aoife Ryan's chocolate sable biscuits (pictured above)
'These are so easy to make as there are just four ingredients. They're crumbly and chocolaty, and don't spread in the oven – perfect for cutters.'
Bryony Bowie's vegetarian chilli
'I love making this veggie chilli because it's packed full of everything that's good for you, it's really adaptable, and tastes amazing. I often make it at weekends at my boyfriend's request!'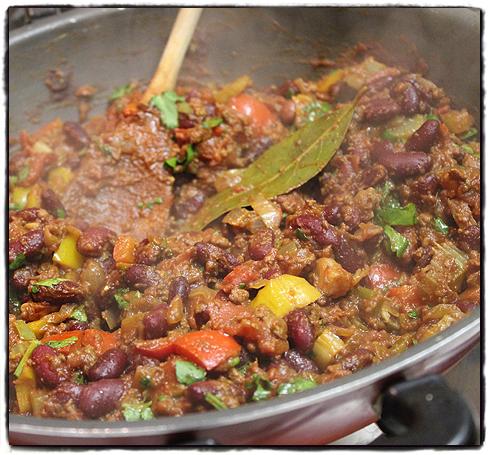 Winner announced!...
Congratulations Bryony! We had a record number of votes for our reader recipe competition (see below). Bryony's recipe has a little cinnamon and paprika to warm you through on these cold winter nights, and it was a real favourite with our readers.
Click here to try Bryony's special recipe for vegetarian chilli.

Don`t miss

---