Food
Nigella's cranberry and pistachio biscotti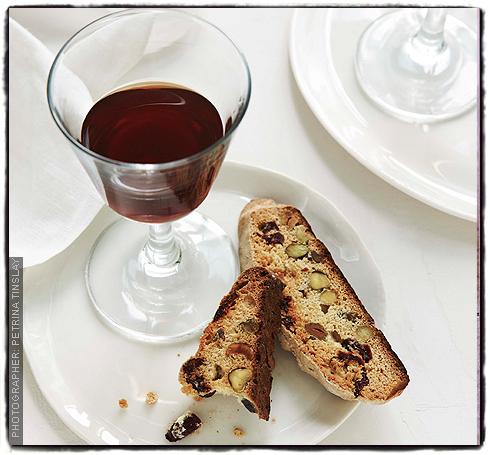 If you're planning to stay out of the cold this weekend, or fancy cosying up with some sweet treats when you get back from the fireworks, why not go all-Italian and bake a batch of Nigella's cranberry and pistachio biscotti? They're deliciously crunchy on their own, or dip them into vin santo (Italian dessert wine) if you're feeling extra indulgent.
What's your favourite sweet treat for a chilly night? Tell us
about it in the comments box below.
CRANBERRY AND PISTACHIO BISCOTTI (makes 15)
Recipe from Nigellissima by Nigella Lawson (Chatto & Windus, £26)
Ingredients
1 large egg
75g caster sugar
2 tsp finely grated orange zest
125g plain flour, plus extra for rolling
½ tsp baking powder
nutmeg, for grating
75g pistachio nuts
50g dried cranberries
Method
Preheat the oven to 180°C, fan 160°C, gas 4. Line a baking sheet with baking paper.
Whisk the egg and sugar together until pale and moussy: the mixture should leave a ribbon-like trail when you lift the beater.
Beat in the orange zest, then slowly fold in the flour, baking powder and a good grating of nutmeg.
Fold in the whole pistachios and dried cranberries, then flour your work surface well. You may find it helpful to dust your hands lightly with flour, too, as the dough is quite sticky.
Form the dough into a flattish, oval ciabatta-like loaf, about 25 x 5cm, tapering the ends slightly.
Lay the biscotti dough on to the lined baking sheet and cook for 25-30 minutes, or until it's a pale brown colour. It may help to rotate the baking sheet halfway through. This reduces the risk of the base scorching at one end.
Transfer to a wire rack and leave for 5 minutes to harden slightly.
Using a bread knife, cut the baked loaf diagonally into fingers about 1cm thick.
Put these back on to the lined baking sheet and cook again for another 10 minutes, then turn over the biscotti and cook for 5 minutes more.
Leave the golden-brown biscotti to cool on a rack. They store well in an airtight container.
Tip
Swap the pistachios and cranberries for other nuts, dried fruit or chocolate
About the author