Food
News Feed: GBBO, VegfestUK and Apple Day
Every week we round up the newest openings, menus and exciting news from the food world. This week it's GBBO, VegfestUK and Apple Day.
GBBO – the semis!
It's here – the semi-final of the seventh series of The Great British Bake Off airs on Wednesday. With only four bakers left for patisserie week, it's set to be a tense affair. Who will crumble at the final hurdle?
(image from BBC Picture Library)
Motu Indian Kitchen – South west London takeaway
Today sees the launch of Motu Indian Kitchen from the Sethi family (think Michelin-starred Gymkhana and Trishna). Good news for all you South west Londoners, Motu is a delivery service via a Deliveroo partnership that offers the most indulgent of Indian food you can enjoy in the comfort of your own home. Create your own 'Feast Box' from a variety of British favourites, including korma, vindaloo, biryani and rogan josh, and a selection of sides too.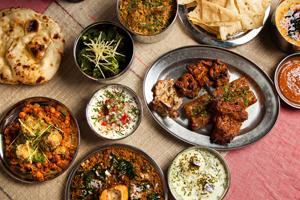 Apple Day
This Friday it's Apple Day! Celebrate by making our incredible baked toffee apples with blackberries for the perfect autumn treat.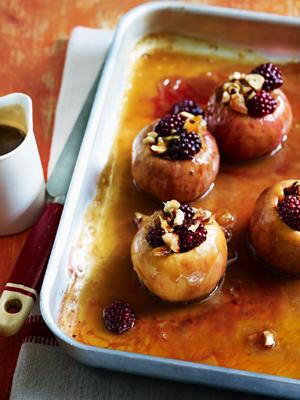 Claw
On Saturday, sustainable seafood vendors Claw will begin their residency at Soho's Sun & 13 Cantons. Their dishes focus on Devon crab and have been flying off their stall at London street-food market Kerb. We've got our eye on the 'KFC' – kimchi-fried soft-shell crab. Plus, the classic 'Claws' – cracked crab claws in a smoked pancetta broth.
VegfestUK
This weekend, the incredible VegfestUK festival returns to Olympia London to showcase all the benefits and options available for vegans. This is the fourth event at Olympia and it's set to be bigger and better than ever! Try yummy vegan food alternatives, chat to experts and learn more about the lifestyle with informative lectures. Our food director Leah is off to investigate, so check out her Twitter feed (@LeahHyslop) over the weekend!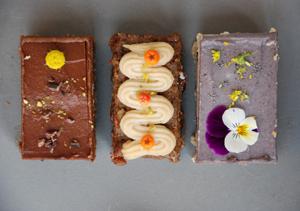 (Vegan bakes from the show)
G&T day
Our favourite day of the year, it's G&T day this Wednesday – the perfect excuse for a midweek tipple. Celebrate the day with a G&T afternoon at The Den at St Martins Lane, or sample the special gin and tonic menu at the SkyLounge. Or if you'd rather not brave the cold weather, why not bake our gin and tonic cake instead.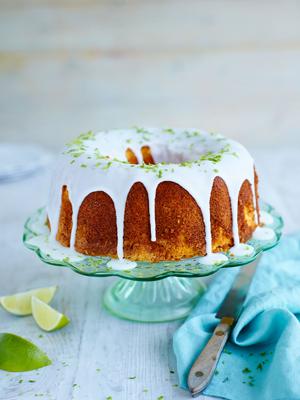 (Photograph by Charlie Richards)
About the author