Food
My most memorable meal: Richard Osman
Quiz master and crime writer Richard Osman on the childhood joys of a 1970s pub carvery...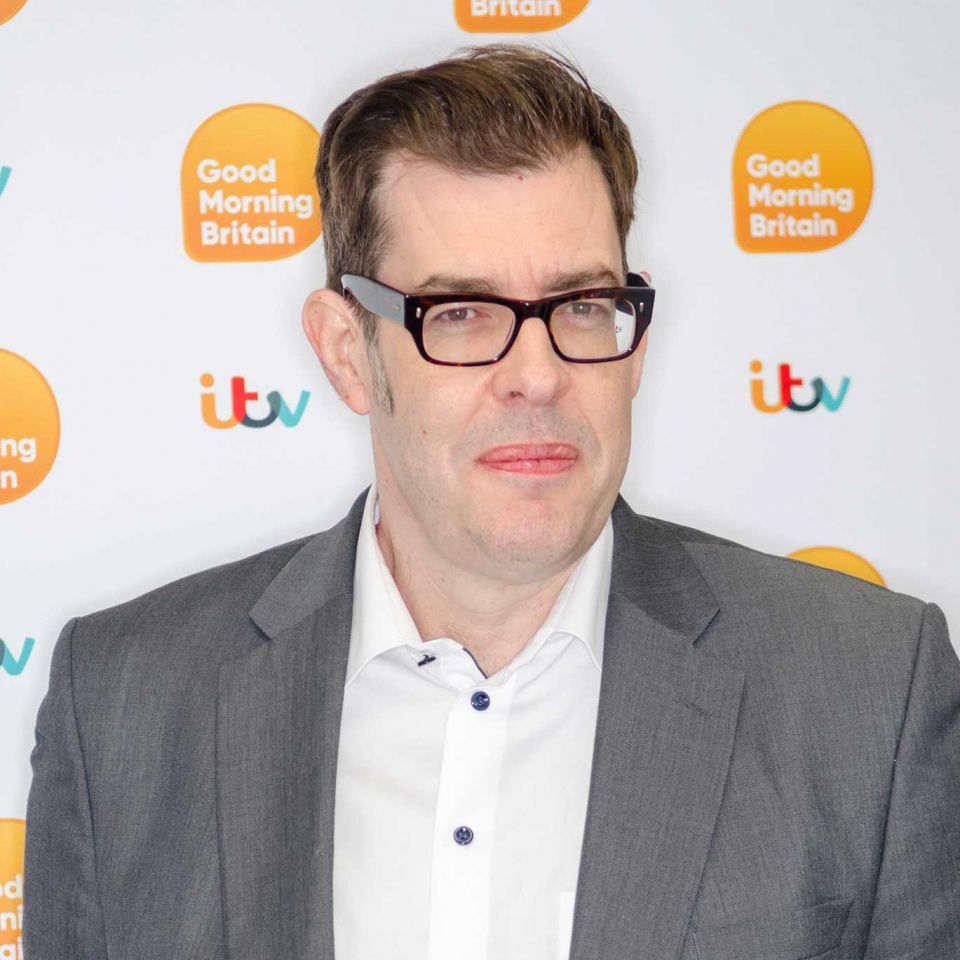 grew up in Brighton during the 1970s and back then, people didn't go out to eat. You might get fish and chips on a Friday night, or very occasionally have lunch at the canteen in British Home Stores when you were out with your mum shopping, but that was it. So can you imagine how it felt when, once a year, on my nan's birthday, we would go out for dinner? It was always to the same carvery at the back of a local pub and it was the greatest treat imaginable.
To me, it was a wonderland. There I was, walking into this place, dressed up a little bit more than usual, which was exciting already. It was always very warm, incredibly welcoming, lots of wood panelling – and then there were the gleaming metal trays filled with brown food – the thing I like most in the world. You could go up and get whatever you wanted, and you could see everything you were going to eat. It was all there in front of you.
The starter was a choice between melon or a glass of orange juice. Then you'd head up with your plate to the huge hunks of meat being cut up by people with white hats on. There was every kind of meat available, roast potatoes, Yorkshire puddings, all the gravy you could possibly ask for. And you didn't have to put any vegetables on your plate if you didn't want to. It was unimaginable for a child.
It reminds me of what I felt when I read The Tiger Who Came To Tea, where the tiger eats and drinks everything in the house so the family has to go out to dinner at a restaurant. For me, the magic was not in the big cat; it was that there was a restaurant at the end of their street. With tablecloths and waiters. Forget the tiger!
I think about those growing-up times, about what food and going out meant to me, very fondly. It makes me think about my nan, my family, about Brighton – and it fills me with glee. It also makes me consider what a good meal is. Recently I found myself comparing and contrasting those meals with the evening we had for my daughter's 18th birthday at the Heston Blumenthal restaurant Dinner at the Mandarin Oriental Hotel in London.
It was me, my daughter and my son, and we had a meal that, in terms of food, was the greatest I had ever eaten. My starter was called Rice and Flesh – saffron rice, with red wine and cream with little bits of oxtail, almost a porridge. Just one of the most extraordinary dishes ever. And then, because the man will never go far from the boy, I had steak as the main. I thought: 'If you are the best chef in the world, prove it: make me a great steak and chips.' It was. Dessert was a wonderful sort of dark chocolate bar made with passion fruit and biscuit – just incredible – and my son had the ice-cream. They bring a tub of liquid nitrogen and create it there and then at the table.
Those two experiences are, on the surface, very different in terms of price and aesthetics. But that night in London, I was with the two people I love most in the whole world – and back when we used to go the carvery, I was with my family who I love as well. So to me, those occasions are identical: they are both about food that brings you pleasure and about being together with people you love. That is the essence of a good meal.
I still eat like the child I was, and think I always will do. Food back in the 1970s was baked beans and potato waffles, and I would eat that every night if a grown adult was allowed to. I live in London now and am surrounded by people in the media, all very highfalutin, who have to go to 'the' new place to eat, somewhere different every week. But leave me at home with fish fingers for my main and Vienetta for pudding, and I am over the moon.
Richard Osman's darkly cosy crime novel, The Thursday Murder Club, is out now (Viking, £14.99).
About the author