Food
My most memorable meal: John Burton-Race
Celebrity Michelin-starred chef John Burton-Race is best known for his TV series French Leave.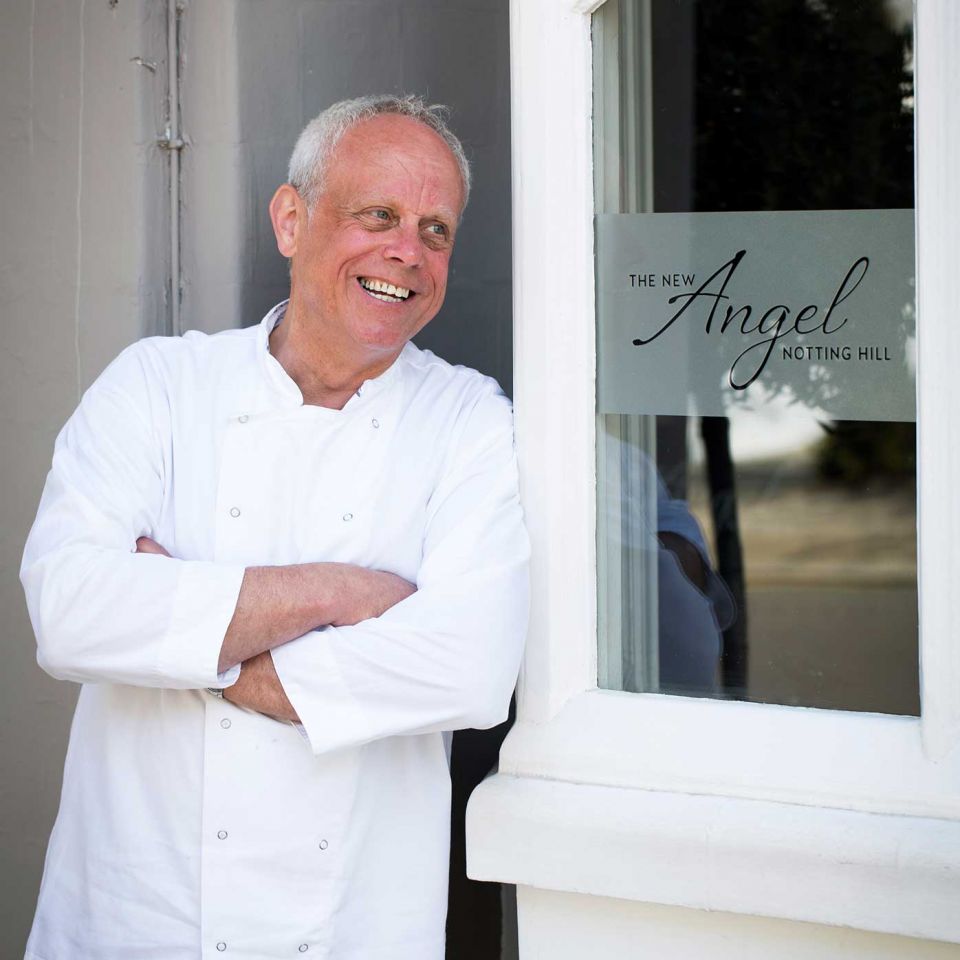 e go to France at least twice a year because we love it so much. I enjoy the diversity: each region has very distinct specialities in terms of produce and cooking, and each has its own scenery. My wife loves the architecture so she plans where she wants to visit, and I am into wine and am trying to get my son, Pip, to appreciate it, too. He has started a collection and I said he can open the bottles when he is 18... although I also said: 'If I were you, I would sell them!'
About three years ago we were travelling down to rural Provence and made a detour to book into a hotel in eastern France. I chose to stop in the region because one of the chefs I used to work for – Raymond Blanc – grew up nearby in a place called Besançon, and I wanted to get an idea of his hometown. It is completely lovely.
Château de Germigney, our hotel, was set in a lovely village, very countrified and not dissimilar to places in Devon, which is where we live, but, of course, it always seems more romantic when you go away. It was a beautiful day in May when we arrived and we felt completely relaxed as we started thinking about food...
We have gone mad sometimes and spent a lot on meals; some amazing, some disappointing. I don't think I am tight, but I do want value for money and I always rate ingredients – in season, with taste and texture – over style. Instead of going to the hotel's smart à la carte restaurant, we chose its own little Bistrot de Port-Lesney: out the front door, follow the stream, and, there, in a little cutting, it is. It was so French: Bonne Maman-style red-and-white checked tablecloths, lovely attentive service, all very casual and laid back.
We went for dishes you'd expect to find in the area. I had a Poulet de Bresse – a superior chicken that can cost £20 or more for a small bird. Some chefs do it with vin jaune, a fortified wine, but traditionally it is made with Marc de Bourgogne, which is almost a Cognac; just a splash for a dry sweetness in the rich morel, butter and cream sauce. It came with lovely fresh pasta and asparagus; the season for most vegetables and fruits over there is about a month before ours. I also had a lovely pig's head salad with gribiche, a bit like a remoulade made with chopped gherkins and capers.
My wife had something completely different and enjoyed it just as much: sweet-tasting frog legs in a little herb broth with white onions, and then veal with ceps and rosemary. For dessert, she went for the chocolate delice with coffee caramel, and although I am a chocoholic, I wanted to try the Paris Bresse – a choux pastry ring filled with coffee-scented cream. The smell of butter was heavenly, and it was huge, enormous. I shared it with Pip – who had the same main courses as me and accused me of always copying him! – but only because I had to. And to finish they brought us a lovely compote of fresh cherries with vanilla and a glass of Banyuls, a classic fortified sweet wine.
When you are a chef it is always an absolute pleasure to go out because you don't have to do it yourself and there is no washing up. If the meal is exceptional, all conversation stops and we talk about the food, likewise when the wine arrives. There was a lot of talk about food, and a lot of chat about wine that May day. It was the perfect setting, in a perfect part of the world: a perfect restaurant.
John's authorised biography with Michael Cowton John Burton- Race: The Man, The Magic & The Mayhem is published by Mortons Books, £20.