Food
My most memorable meal: Jay Rayner
Restaurant critic Jay Rayner recalls a culinary coming-of-age in Gloucestershire...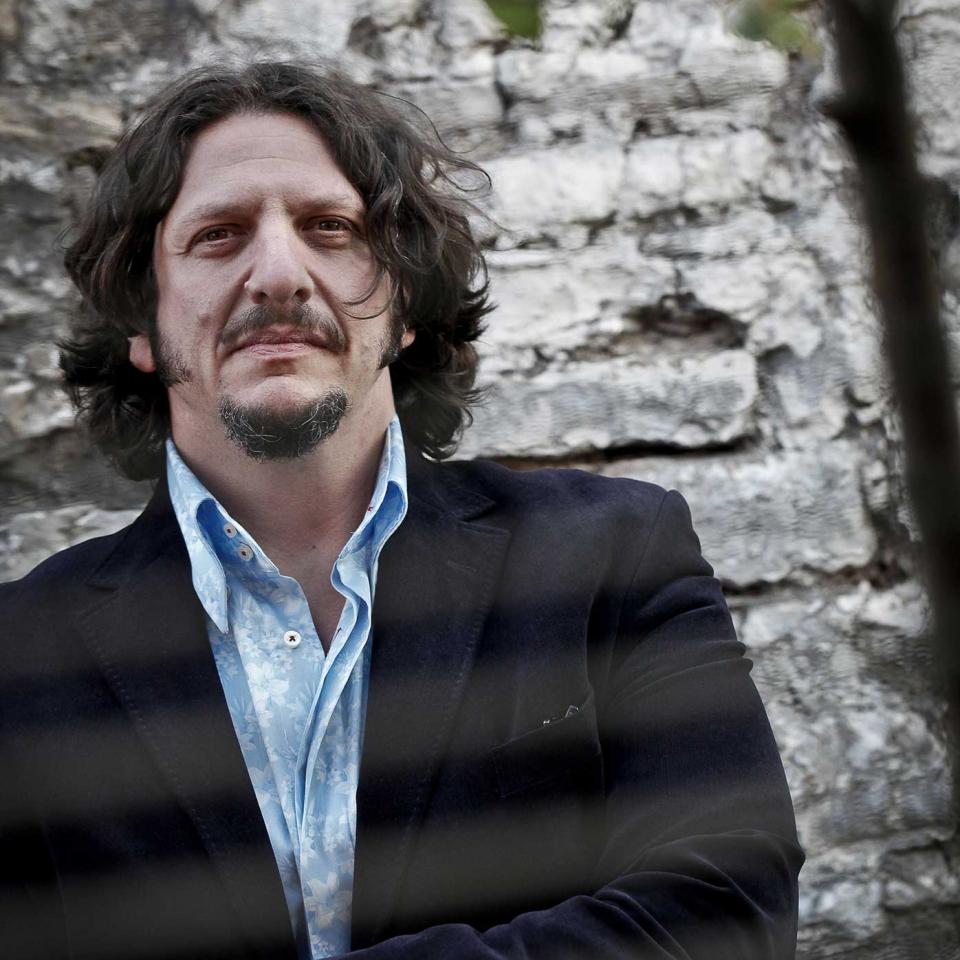 Image: John Arandhara-Blackwell
It was the early 1990s, and me and my now-wife Pat, were staying in a converted barn in the Cotswolds, playing at being grown-ups in that very self-conscious way you do in your early twenties.
We'd met at university three years earlier, so there wasn't any need to impress by then, but we both fancied going out for a 'proper' meal. We consulted The Good Food Guide and chose Le Champignon Sauvage in Cheltenham. Back then it was a small one-room restaurant in a relatively unsexy part of town. I think it was decorated pink, but am not sure if that's true.
The food, though, I do remember... I ate an open lasagne of seafood followed by pork fillet, and a mint chocolate-chip soufflé for dessert. I was totally overwhelmed by the intensity of the flavours – the seafood lasagne with its deep, resonant lobster-bisque sauce – and thrilled by the crackling placed on top of the pork. I liked my food – I was a grredy swine - but hadn't realised ingredients could taste like this.
The restaurant was, and still is, run by David Everitt-Matthias and his wife Helen, and is now regarded as one of the greats in Britain. It has a Michelin star, and David is a bit of a legend; as far as I know he has never missed a service. One of the first people to start ferreting around in hedgerows and producing dishes such as acorn panna cotta, he was a pioneer.
I date my interest in what really good chefs can do back to that moment. I didn't become a restaurant critic until quite a few years later and, in fact, didn't harbour any ambitions to become one until three seconds after the editor of The Observer, where I'd been working as a news feature writer and investigative journalist, told me there was a vacancy. It was a lightbulb moment. The job fostered in me a serious interest in restaurants; in knowing what the food is like and what the money gets you.
To repeat the experience of Le Champignon Sauvage. It's what sends me out hunting. Nowadays the restaurant is a beautiful room of subdued greys and beiges, all crisp linens. It has gone through many changes over the years. Back when we first went it was very simple, and David was finding his way, as was I. He has talked about how tough it was in the early days, and how opening during the 1990s recession meant he had to learn to make the most of his ingredients. I was so obsessed with what I was eating that night that I don't remember what Pat had, but she is totally with me on it being one of our best meals ever.
What we drank isn't such a clear memory, but I imagine we had one of those very woody Chardonnays everyone was drinking back in the 1990s. All very sophisticated, all exceedingly grown-up.
For details of Jay's raconteur/jazz evenings see jayrayner.co.uk. Jay's book Wasted Calories And Runied Nights: A Journey Deeper Into Dining Hell, £5 from Faber & Faber is out now.
About the author