Food
Monika Linton: the Brindisa founder on her passion for Spanish food
Addicted to chorizo? Love making paella? Thank Monika Linton, the owner of Spanish food company and London tapas restaurant chain Brindisa, and the woman who made Britain fall in love with Spanish food. She shares her 30 years of experience in her book, Brindisa: The True Food Of Spain.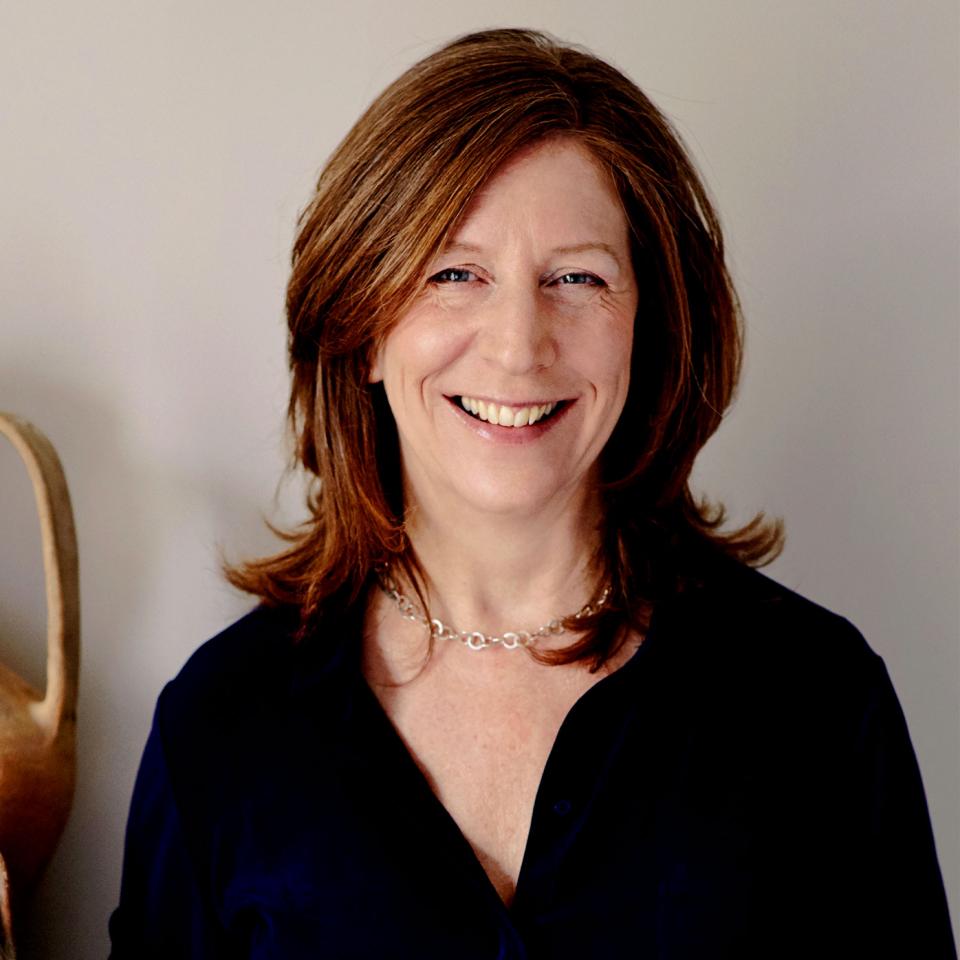 What sparked your interest in Spanish food?
I went to Spain after I finished my degree and stayed for three years. I was intrigued by the way they used a whole different set of ingredients, such as pulses and lentils, and I fell in love with the huge communal dishes – the paella rice, the big pots of bean stew – they'd cook for 200 people at food festivals. Plus the food is so diverse throughout the different regions.
So you came home with the idea of introducing these foods to Britain...
Yes. Spain wasn't in the EU at the time and there wasn't any Spanish food in Britain, but Barcelona was about to host the Olympics and there was a real buzz about the country. It felt like the perfect time to start the business.
What was the first thing you brought over?
It was a case of wine – table Rioja – that I had to store in my parents' garage in Hampshire. But it wasn't really a success. Penetrating the wine trade in the late 1980s was really difficult – it was a very old-fashioned, male-dominated sector, and I didn't have any wine qualifications. A few lovely retailers bought it because it was a good wine, but mostly I sold it to friends and family!
Your success really started when you started importing cheese, didn't it?
Yes. Sheep's cheese such as pecorino was practically unheard of in Britain at the time; I think there was one British farmer doing it. One cheese in particular was my 'calling card' – it opened doors for me because buyers and chefs tried it and thought it was amazing.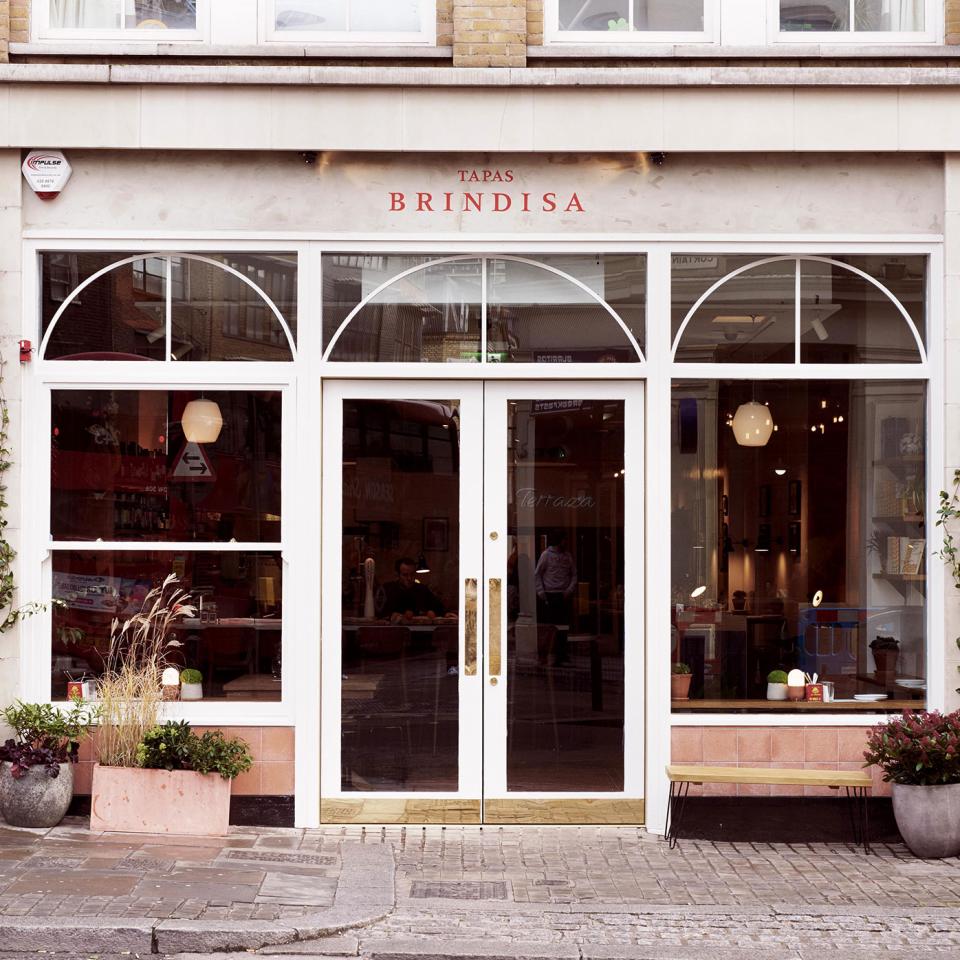 Is it true that Antonio Carluccio was one of your first customers?
Yes. He used to buy anchovies and pulses for his Neal Street Restaurant in Covent Garden. We became friends, and he watched us grow over the course of 30 years. Rose Gray from The River Café used to buy our anchovies, too. We were very lucky because, at an early stage, the thing that got people hooked was the fact that what I brought over tasted outrageously good – like Spanish piquillo peppers that were as good as, or better than, the Italian version. The chefs picked up on that really early on.
Were there any early disasters?
Nearly! I lived with my two sisters in a two-bed flat – the sitting room was my bedroom and office. One night at 2am the phone rang and it was the chef Mark Hix. I took his order for serrano ham, assured him I'd deliver it the next day, then promptly fell asleep and forgot about it. The next day, Mark rang and asked where his ham was. I had thought it was just a dream!
From there, Brindisa's influence began to trickle down to the products we buy in supermarkets, too...
Yes. In fact, Sainsbury's stocked our smoked paprika, La Chinata Smoked Pimentón, in the early 1990s. People were thrilled. It's a very individual Spanish blend of three different types of pepper, and features in lots of celebrity chefs' cookbooks, like Nigella Lawson's, but it's not expensive.
You spent your childhood in Africa and Asia. Did that give you a willingness to try new flavours from a young age?
Yes; Mum always made sure we ate local food – especially in Asia, where we had a lot of curries. We were taught to try everything, and we did. There will always be some things that give you the creeps, like chicken's feet in Chinese soup. But it made us much more adventurous.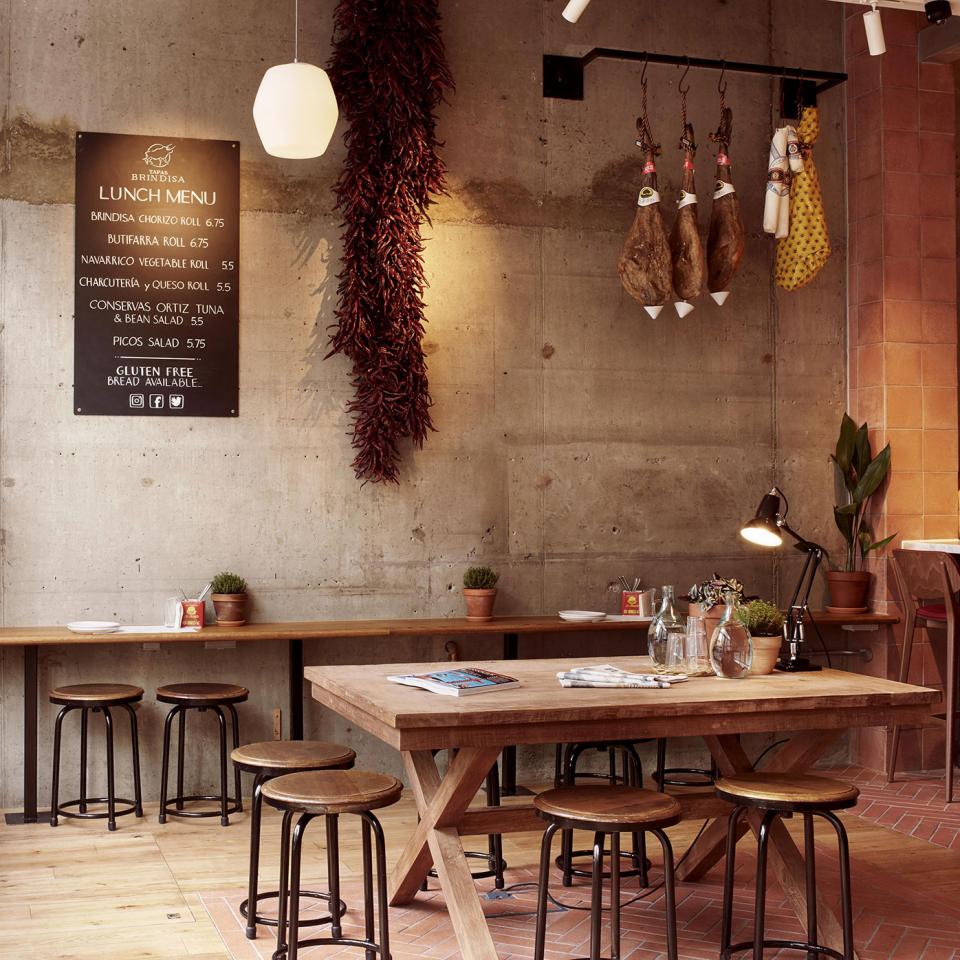 There are now five restaurants in the Brindisa chain
How did the food at your English boarding school compare?
Well, in Africa we had pawpaws for breakfast and avocados dropping off the trees in our garden, whereas in term time at boarding school it was root veg, swede, cabbage, lots of potatoes... food was really bleak in the 1970s! It was a relief to go abroad in the holidays and leave the smells of the school canteen behind us.
How do you cook at home now?
We cook from scratch almost every day – I make curries and a lot of long, slow cooks because it's so easy when you can leave something on the stove for a couple of hours. My two children are pretty adventurous – last week we had a delicious Trinidadian goat curry in Brixton, and the kids loved it. My husband is vegetarian, so he makes a lot of Japanese food, and we've started making sushi.
Now that Spanish food has become more mainstream in the UK, is there anything else you'd like to bring over?
Well I can't go out and find something that no one has heard of now, but my current ambition is to deepen some of our existing ranges – particularly the pulses and nuts. I'm keen to look for more things for people who want to eat less meat.
Monika's book Brindisa: The True Food Of Spain is out now (Fourth Estate, £29.95).
Don't miss Monika's Patatas bravas recipe.
About the author