Food
Mitzie's day at River Cottage
Acting food director Mitzie spent the day with Hugh Fearnley-Whittingstall at River Cottage to celebrate the launch of his book 'River Cottage A-Z'. She had such a lovely day that she's considering moving down there. Here's what happened on her day in Devon...
Arriving at the farm
I had a feeling of 'déjà vu' as I arrived at River Cottage HQ near Axminster in East Devon early one morning in June. Having visited the first-ever River Cottage 13 years ago, the Devon long house nestled at the bottom of a valley is remarkably similar to the first cookery school.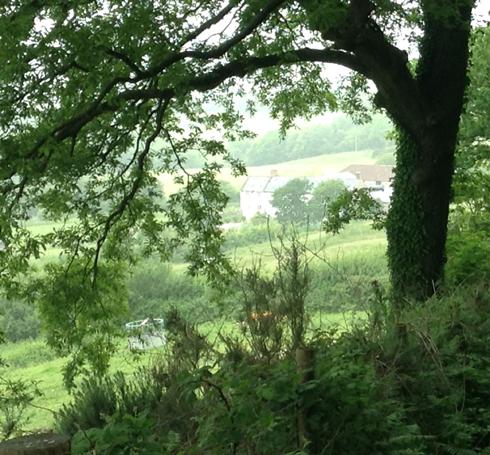 Back then Hugh was giving lessons on the Aga in the house – now there's a smart and contemporary purpose-built cookery school, dining room and offices all looking like rustic barns but with state-of-the-art equipment inside and well equipped for all the cookery classes, dinners and bespoke events that are held here all year round. Now you can join baking, butchery, foraging, meat, fish and veg classes, hire the venue for weddings and private parties or attend a huge variety of events and festivals.
The cosy yurt
River Cottage lies at the bottom of the valley – I chose to walk down the path and admire the view, but most choose the tractor and trailer ride down the bumpy path to be greeted in the cosy yurt with drinks and nibbles, a log fire burning and sheepskin rugs on the hay bales to snuggle into. Here we got our first taste of the recipes from Hugh's brand-new doorstop-sized book – River Cottage A-Z, a bible focusing on ingredients that Hugh hopes will give readers familiarity with and the confidence in the finest raw materials in order to successfully recreate his recipesful recipes.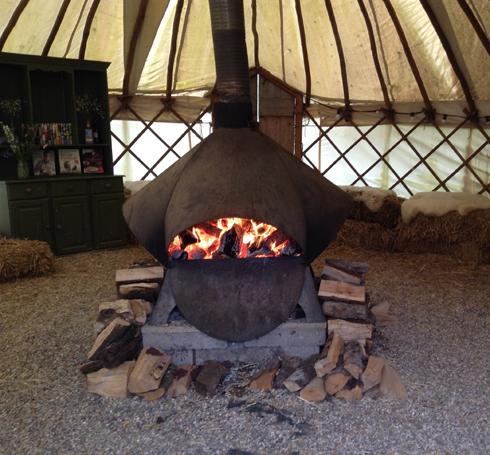 John the forager
Then it was off to the cookery school for a sample cookery class. Naturalist John Wright had prepared a quick and easy panna cotta for us to cook for our lunch. First we had to forage for the ingredients, so it was off to the garden to gather fresh elderflowers, herbs and flowers to infuse into the cream (I chose sweet cicely to give a slightly aniseed flavour). John's knowledge of wild food is encyclopaedic and totally infectious and I can't wait to book myself onto a class to find out more about how to use the wild plants around me, in particular the seaweed he showed us how to use instead of gelatine to set the panna cotta.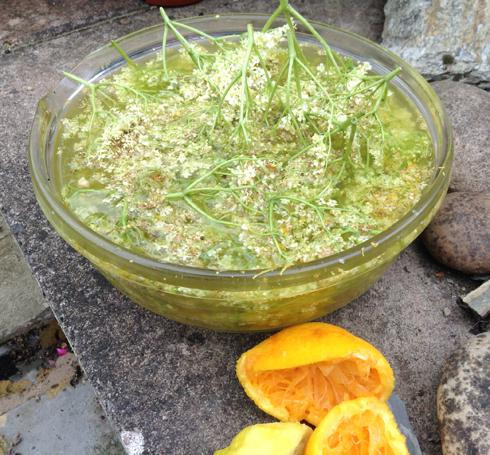 While the dessert is left to set we are taken on a guided tour of the gardens, which are blooming with wonderful fruits, veg and flowers.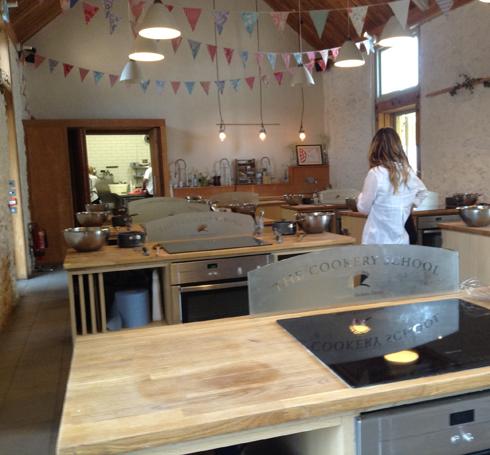 A hearty lunch
At lunchtime, over a delicious menu of Little Gem lettuces with crushed broad beans and Parmesan, pork belly with spring veg, and our own freshly made panna cotta with strawberries and meringues, we celebrate the launch of the book. Hugh is able to thank all of his co-authors for the huge amount of work they have put in over the years, their companionship and friendship. It was a wonderful opportunity to meet them all too – especially chef Gill Meller, Pam 'the Jam' Corbin and food writer Nikki Duffy.
Can I come back, please?
Having the chance to meet and talk to The River Cottage experts was fantastic. Their passion and knowledge is outstanding and I know I will be booking cookery courses to learn from them in the future, in fact I am so in love with this place I could fancy working here myself! A Devon girl with mum living not far from here, maybe I could semi retire and offer my services... watch this space!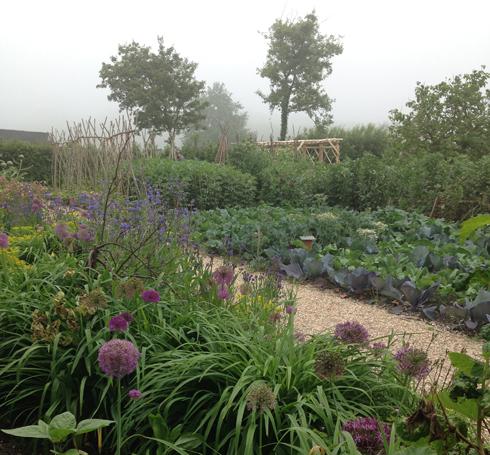 About the author