Food
Michel Guérard's low calorie lunch
by Sarah Alcock
Michel Guérard is a genius. Last week I ate four courses of his Michelin-starred food at Hélène Darroze at the Connaught hotel in Mayfair, that amounted to just 572 calories. It's a rare thing to eat out at a restaurant and leave feeling full and guilt-free.
Who is Michel Guérard?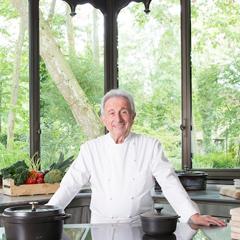 One of the founders of nouvelle cuisine and the creator of cuisine minceur, which is all about creating lighter gourmet cuisine. Michel and his wife, Christine, own and run les Prés d'Eugenie. It's one of the world's top spa retreats, in south-west France near Pau, where you can go and eat like a king in the three Michelin-starred restaurant, exercise with top personal trainers and generally get an incredible sense of wellbeing (you might just have to save for 10 years before going, though).
My super-slim lunch
I was treated to a menu of a selection of dishes from Michel's new book, Eat Well And Stay Slim (Frances Lincoln, £25). The book itself is aimed at confident cooks but there's lots of information about nutrition, basic ingredients and techniques that are useful for any level cook. If the calories weren't written next to each recipe I would never have thought it could be so virtuous! If you're on the 5:2 diet, take note.
Here's what I ate:
Chilled Vichyssoise with a caviar and salmon tartare. 32 calories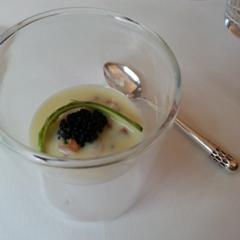 Spiced crab on pink grapefruit jelly with a citrus mousse. 115 calories
Lemon chicken breast from Landes and vegetable risotto. 180 calories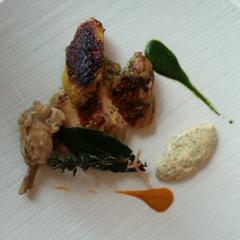 Edward VII's crêpe Suzette. 245 calories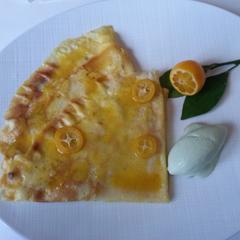 Don`t miss

---