Food
Lauren Laverne: My most memorable meal
Radio and TV presenter Lauren Laverne recalls a raucous Sunday roast with the family...
We didn't go to restaurants a lot when I was growing up – maybe a carvery once a year. My parents were both the first to go to grammar schools and then university, so we were this funny middle-class outpost in a big working-class family, with wooden salad forks and the occasional organic potato that had found its way to Newcastle, but eating habits that were still very rooted in that culture. Sunday dinner for everyone was the big thing in our house.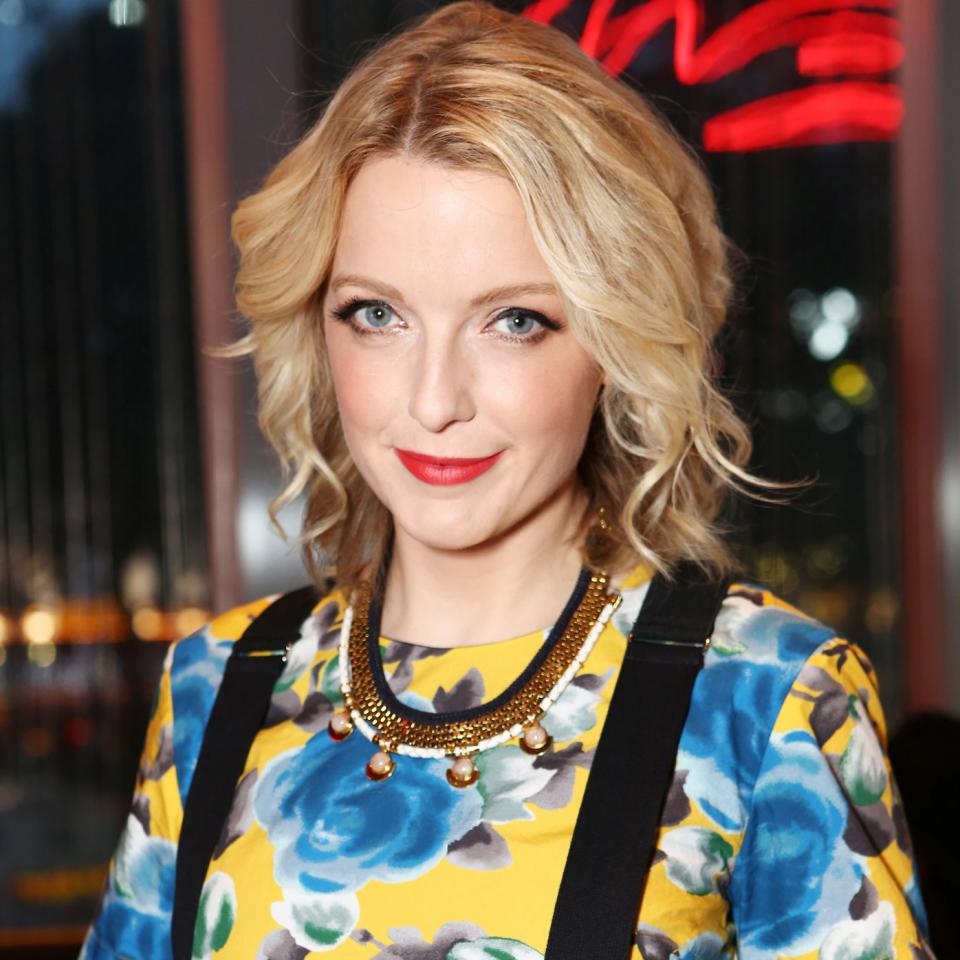 Dad was one of six children, and Mum was one of nine, so I've got about 45 first cousins (I think I'm related to almost everyone in the North East). More often than not, Sunday dinner was at ours, for as many as we could fit in. The exact cast varied, but there was always me, my parents, my granddad Alf and my brother Pete, who was an incredibly fussy eater. None of his food could touch on the plate, and the only sauce he'd tolerate was salad cream.
It wasn't formal and we always had roast chicken with the trimmings: potatoes, gravy, the best Yorkshire puddings. For me, it was just the trimmings (I became a vegetarian when I was four after asking if my lamb chop used to be a sheep). When we got a freezer I'd get extra plates made up for me and then get Dad to freeze the plates so I could have Sunday dinner for tea all the way until Wednesday. I think they were frozen with gravy on.
Dad was in charge of the cooking. He never used to be, but then one Sunday Mum went down to Greenham Common to protest, which meant he had to do dinner. After that he got right into it. He'd construct the meal using every possible pan and surface – it was a 360-degree process. And he'd do it to music. When I was a teenager I'd wake up at 10am and there would be this ear-splitting, migraine-inducing blues coming from the kitchen, and he'd be in there peeling the potatoes.
We're a noisy family – nearly everyone is some kind of teacher, and music was the heartbeat of our home. It wasn't unheard of for somebody to noodle away on a stringed instrument during dinner while making a nuanced point about educational policy. The only time I can remember an awkward silence was when I was 19, and I invited my then-boyfriend to meet everyone. My baby goddaughter reached into my Auntie Sharon's bra, pulled out a piece of padding from it and threw it into his dinner. It wasn't that day that we broke up, but…
When I started touring with Kenickie I used to try to get back as often as I could on Sundays. Now it's my house that feels like the gravitational centre of the family. Even though I've now got into cooking, my dad's Yorkshires will always be my desert-island meal. It's the extra egg he puts in – that, and getting the fat really hot before you pour in the batter. I don't think he'd mind me revealing his secret in print. Actually, I think he'd be delighted to pass it on.
Lauren Laverne presents Monday to Friday, 10am-1pm, on BBC Radio 6 Music and is part of the BBC presenting team bringing coverage of Glastonbury 2017 to BBC TV, radio, online and iPlayer.
About the author