Food
Last Orders - Darkhorse
by Emma Franklin
As a certain international competition draws to a close, there's still just enough time this weekend to get caught up in sports fever down at our very own Queen Elizabeth Olympic Park, where the memories of London's golden summer still shine on thanks to the ongoing regeneration and increasingly exciting food scene.
One of the newcomers is Darkhorse, a buzzy restaurant and 'wine cave' serving modern European food with a serious wine list and powerful cocktails for tapas-style dining.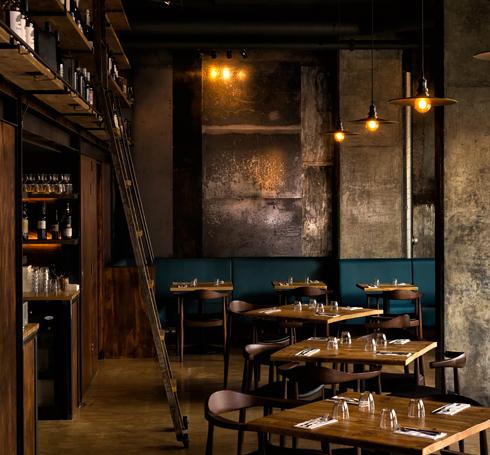 For the games, they've got a special menu of dishes and matching drinks, heavily influenced with the flavours of Rio's Portugese founders, including salt cod, peppers and cachaça.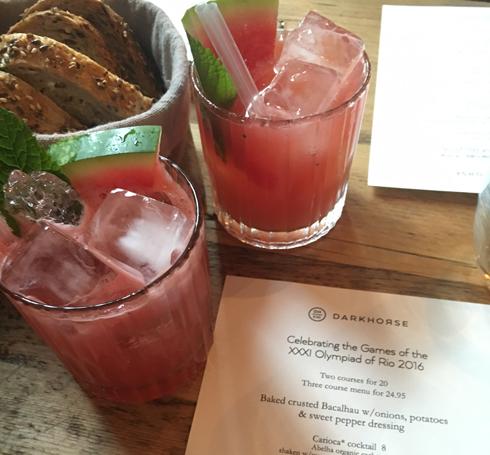 Starting with a peasant-style bacalhau (that's salt cod to you and me), baked the way it really should be, with sweet vegetables to offset the lightly salty fish, the menu then goes fine dining for the main with a beautifully roasted hunk of hake served on a traditional meaty, smoky bean stew called feijoada. To round off the meal there's a delicate take on Portuguese custard tart and a cocktail called Batida, made with cashew juice, coconut and syrupy condensed milk, which is so rich and creamy (and heady) it feels like a course all by itself.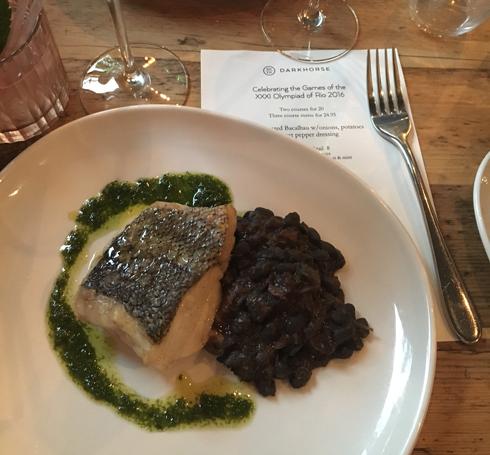 There's only two days left, so what are you waiting for? On your marks... set... go!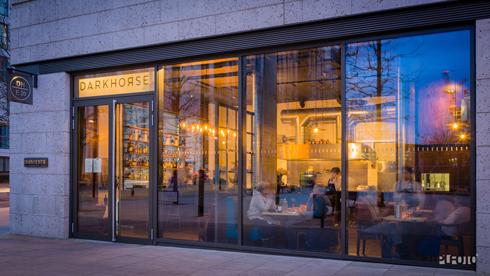 Don`t miss

---