Food
Kawaii: the 'cute' baking trend
'Kawaii' or 'cute' baking is a big trend in Japan – and now it's coming to Britain. Jessica Salter explores the 'cutest' baking trend out there.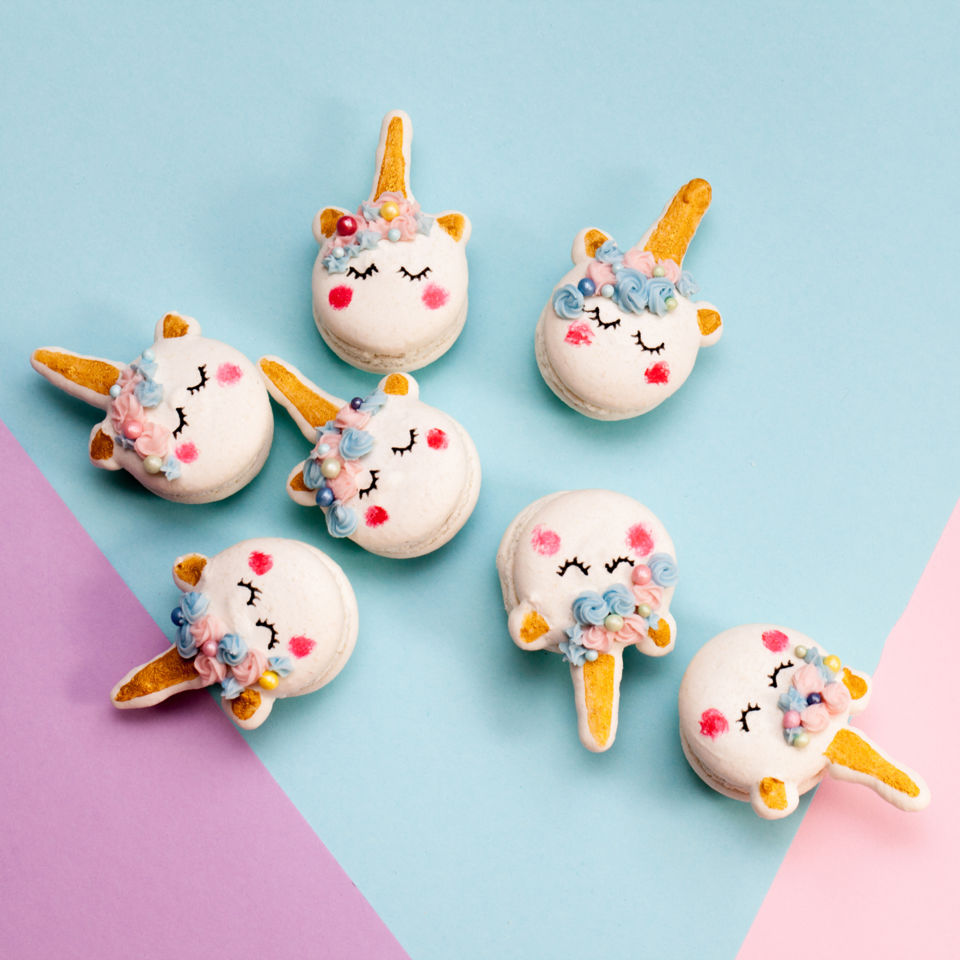 With their little faces staring up at you from the cooling rack, these bakes look almost too adorable to eat. That's because the latest trend sweeping through Pinterest and Instagram – and into our kitchens – is the Japanese craze for what's called kawaii, or 'cute', baking. And it's becoming mainstream. There are books about it; search online for 'kawaii cakes' and up pop little bear-shaped breads peering out of espresso cups, or a grinning mini cactus with rosy cheeks that has been 'pinned' by more than 5,500 people. It's impossible not to smile back.
Which is why they're so popular. 'People love the trend because the bakes are so adorable,' says Juliet Sear, a professional cake baker and food stylist with more than 21k Instagram followers, who is also the author of new book Kawaii Cakes.
And, unusually for baking, it turns out that the trend might actually be good for us. Researchers at Hiroshima University found that viewing kawaii images not only produced positive feelings in participants, but people then went on to perform better at a set task after seeing the cute pictures.
Kawaii didn't start out in cake form. The term developed in the 1970s and originally meant something 'small and beautiful that fits in the palm of your hand,' according to Professor Lesley Millar from the University for the Creative Arts, who has spent a decade researching the phenomenon. We're already familiar with it – its most popular incarnation is Hello Kitty, a now middle-aged (well, 43-year-old) animation whose little face springs up on everything, from pencil cases and stickers to the side of aeroplanes and even a whole theme park devoted to her. 'She has all the basic components of kawaii: big eyes, a tiny nose, no mouth, and she has lots of fun,' says Professor Millar.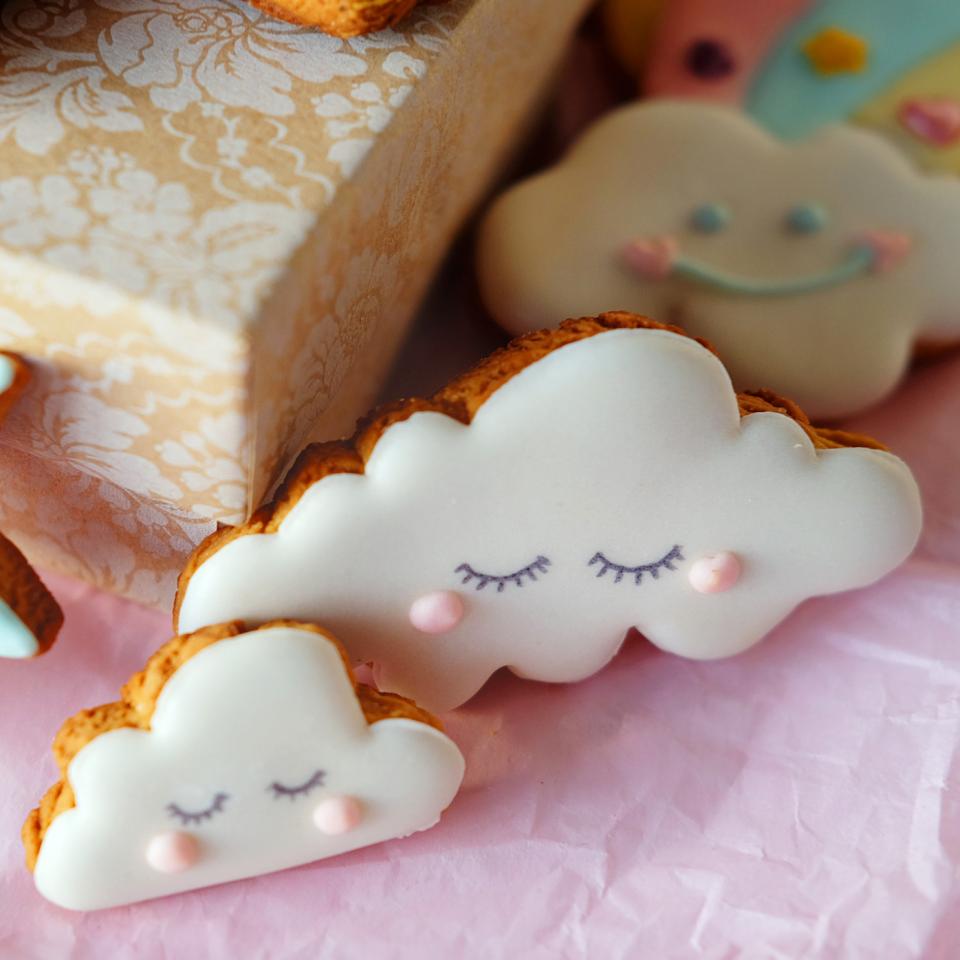 Juliet, who says she has loved all things Japanese since she was a child, is an early adopter of the trend in the UK. Her book showcases teddy-bear cake pops, charming cloud-shaped biscuits, and even a penguin Christmas cake. 'I think you can give anything a kawaii twist – and I loved coming up with ideas for Christmas bakes because it's my favourite time of year – I always go a bit mad,' says Juliet.
She noticed the kawaii craze cropping up in UK high street interiors shops last year, and started coming up with ideas for cakes. 'I've been in the baking world for 20 years, so I pretty much dream in cakes, and take inspiration from anything. I might see something on a cushion and think about how it would look in cake form,' she says.
The key seems to be: if in doubt, paint some eyes on it! 'That's it,' agrees Juliet, laughing. 'Edible pens make it so easy to customise anything. For a party the other week, we were drawing little faces on tortilla chips.' Her teenage daughters are equally mad for the trend, and her 18 year-old, Lydia, helped to create the characters for her book. 'She's actually better at doing the faces than me,' admits Juliet. 'My number one tip is to make sure that the mouths are really close to the eyes. If you don't, then it doesn't look like a kawaii face, it just looks like a normal one.'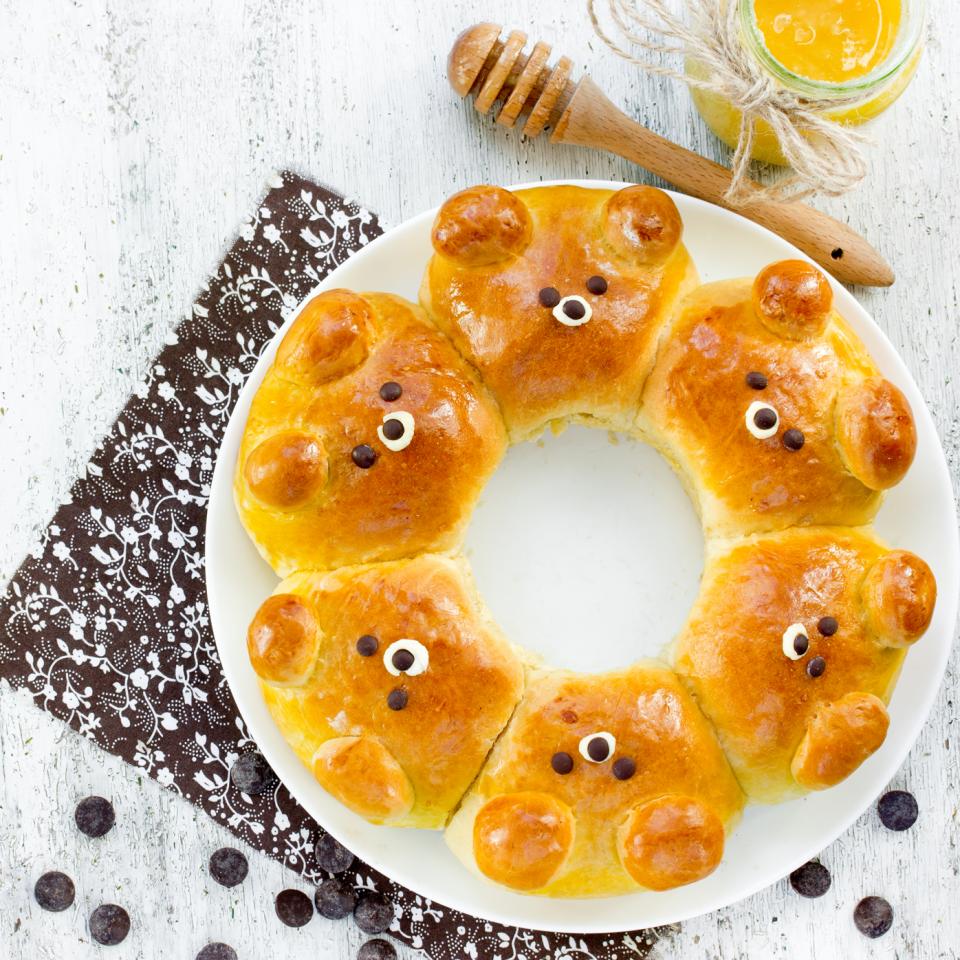 Another baker embracing kawaii is Skye Stevenson, owner of The Whimsical Cake Company, based in Leeds. She saw kawaii on Pinterest two years ago and started making her own designs. 'I love that kawaii is so sweet and captivates your imagination. It is childlike and fun,' she says. She recently threw a kawaii-themed party for her daughter's 10th birthday. 'My daughter and her friends love collecting kawaii things,' she says.
But it's for big kids, too – Skye's customers (she delivers nationwide) buy her flamingo cookies, unicorn cakes and sweet ice cream-shaped biscuits, all with little faces drawn on them, for birthdays, weddings and hen dos. 'My products have been described as childlike treats for grown-ups,' she says. One of the most imaginative is a vintage jar filled with sleepy-looking marshmallow flumps.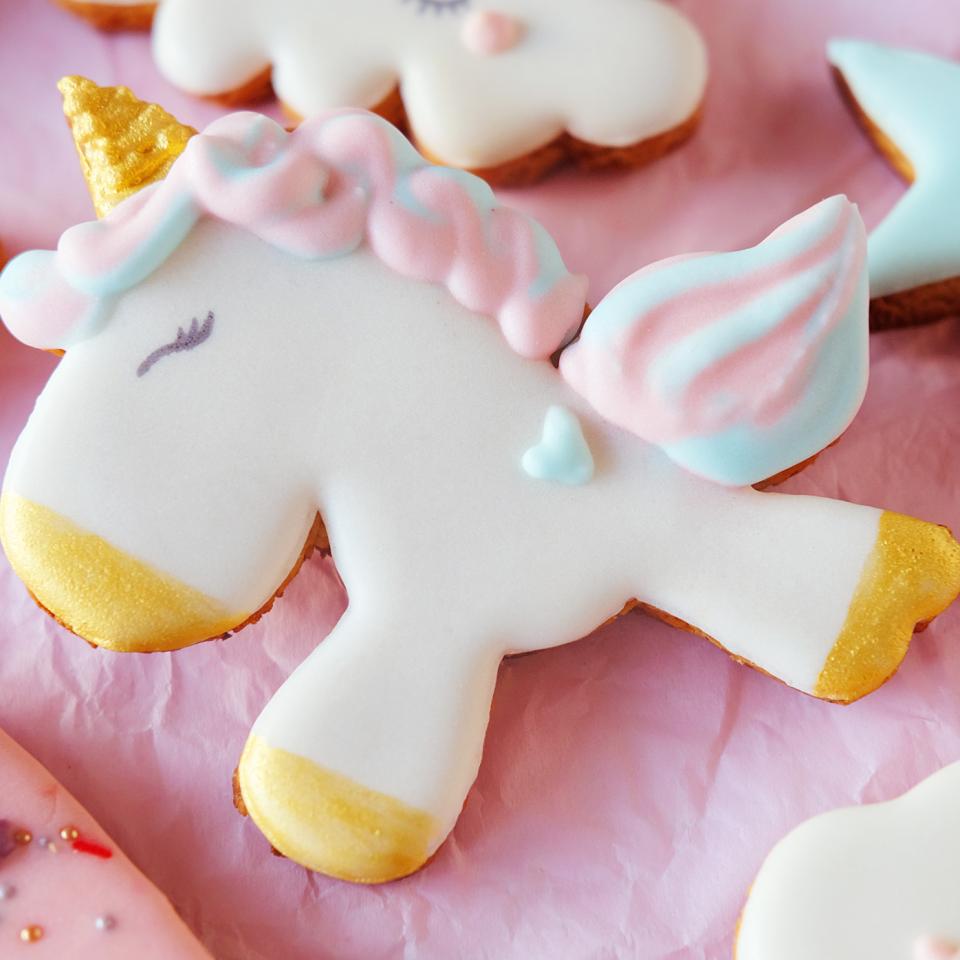 The beauty of her biscuits is that you don't have to say much, as the cookies say it for you. One of her bestsellers is a moon-shaped cookie with a little note reading, 'I love you to the moon and back.' Another is her 'We go together' cookies – a milk-bottle shaped biscuit and a cookie, both with smiling faces. 'A customer can send them as a fun way of letting someone know how they feel without being too mushy or serious. I want people to chuckle when they open the box and see our cookies peeping out.'
Which seems to tap into the cultural side of kawaii. 'It's a term denoting belonging,' explains Professor Millar. 'When someone says such and such a person is "kawaii" it means that person is "one of us".
Ready to give it a go? Don't miss Juliet Sear's penguin cake.
About the author