Food
Jamie Oliver's apprentice cook off
Friday lunchtime at Borough Market in London was even more buzzing than usual. Three teams from Jamie Oliver's Fifteen apprentice scheme and the Lex School of Talent went head to head to see who could sell the most street-food lunches for charity.
The charity cook off, held to mark National Apprenticeship Week, produced mountains of delicious food. So incredible in fact that I had to eat three lunches...
As well as making money for charity, the apprentices get valuable experience of running a business and working away from their familiar kitchens.
The challenge
To design a lunch menu to sell at Borough Market and make as much money as possible for a chosen charity.
Each team had to source their own suppliers, develop their menus with professional taste testers and make sure their food fitted with Borough Market standards.
All this had to be done on a £150 budget to make around 250 plates of food.
The three lunch stalls
BBQ in a cloud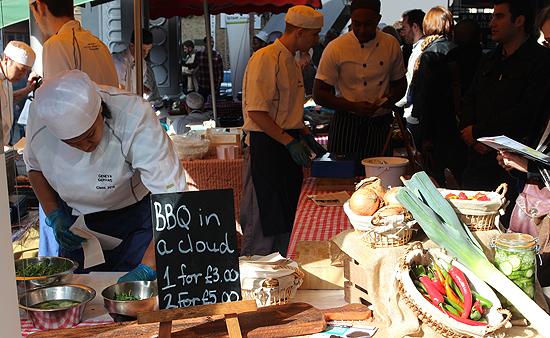 The food: Smoky pork belly and pickled cucumber in a steamed bun
The price: 1 for £3, 2 for £5
The charity: Jamie Oliver Food Foundation – inspiring people to reconnect with food and helping to keep cooking skills alive.
Raised: £400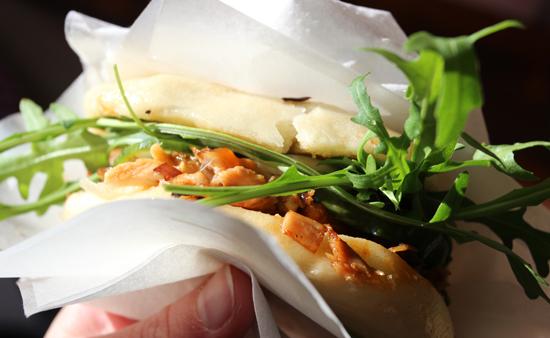 Nice Buns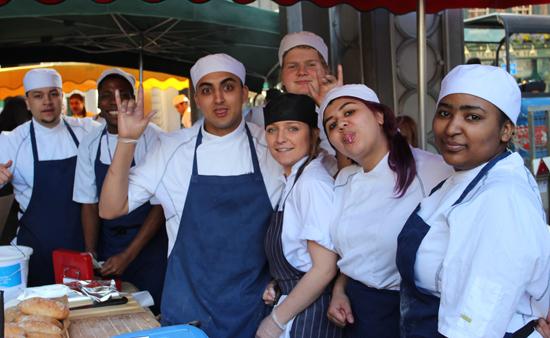 The food: Spicy jerk chicken with American-style slaw or Sticky char siu pork shoulder with Asian slaw
The price: £4.50
The charity: The Spitalfields Crypt Trust (SCT) – helping men and women who struggle with addiction get back into work.
Raised: £300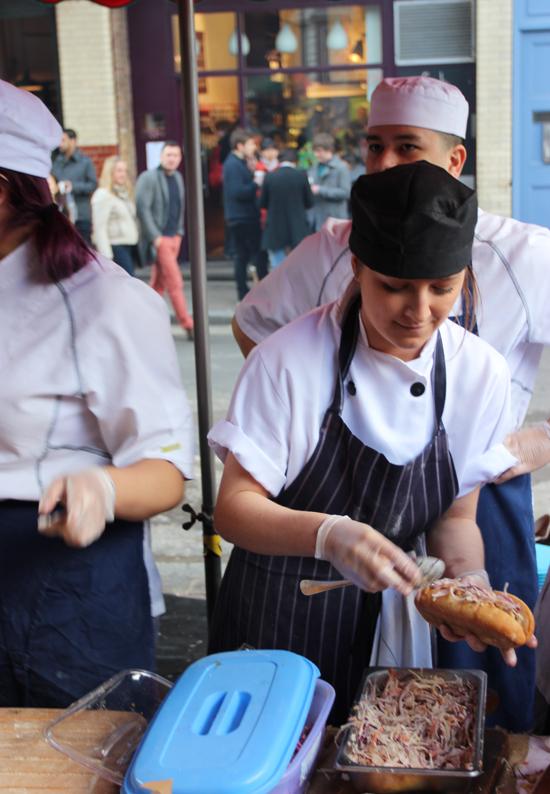 Barney's Skewers – THE WINNERS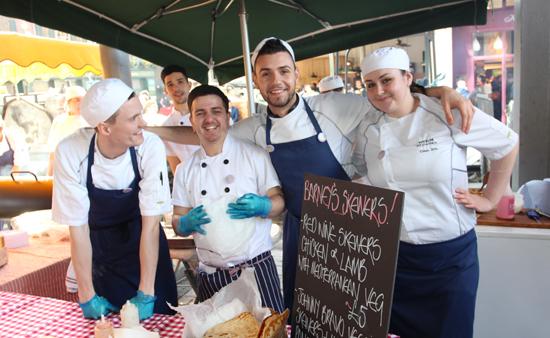 The food: chicken, lamb or veggie skewers served with flatbread
The price: £5
The charity: The Ben Kinsella Trust – raising awareness of knife crime.
Raised: £500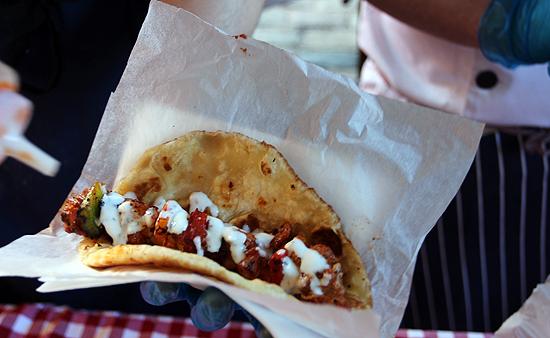 I spoke to one of the apprentices on the winning team, Madeleine Fitzpatrick, who told me her team chose the Ben Kinsella trust because she and another member of the team had lost relatives to knife crime.
Madeleine herself got on to the apprentice programme through a taster course, which gave her an idea what the apprenticeship would be like. From there she did a three-week course in pasta and butchering at Jamie's Italian and fell in love with cooking and food. She applied for the scheme (just in the nick of time before turning 25) and got in.
After having a baby at 19 she wasn't able to train for a job she really wanted to do, but by the end of this year she'll have the qualification she needs to start her own catering company... watch this space!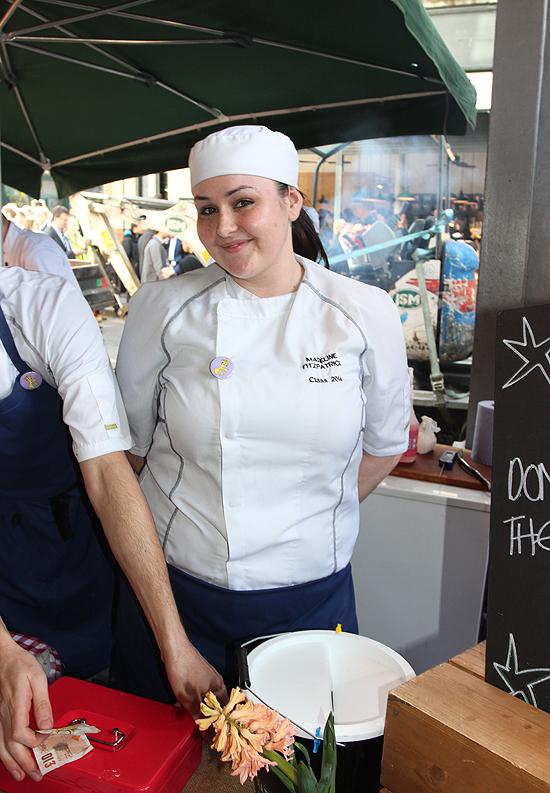 A bit more information...
Jamie Oliver's Fifteen is a training scheme that helps get young unemployed people into work in the food industry. 18 young people (under 24) are taken on each year to join Fifteen London, and to work and learn in the restaurant kitchen.
The Lexington school offers new chefs the chance to gain valuable experience in the catering industry and come out with guaranteed employment with Lexington.
About the author