Food
James Martin's spiced oatmeal and treacle cake
by Sarah Alcock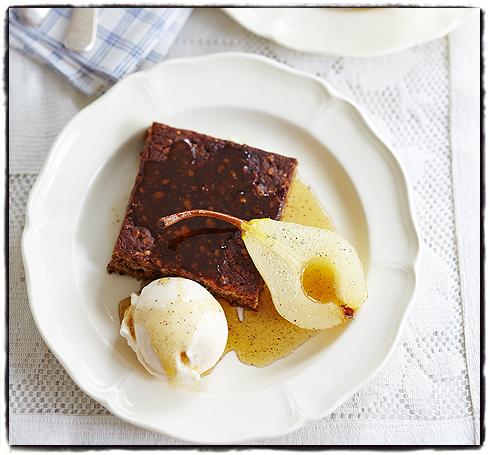 Who wouldn't want to drive down the east coast of America, stopping only to sample the best food and produce the US has to offer? That's exactly what James Martin is doing in his latest TV series, James Martin's United Cakes Of America, and we're pretty jealous.
This warm spiced oatmeal and treacle cake with poached pears, inspired by his visit to Connecticut, is our new favourite pud for a cold February day.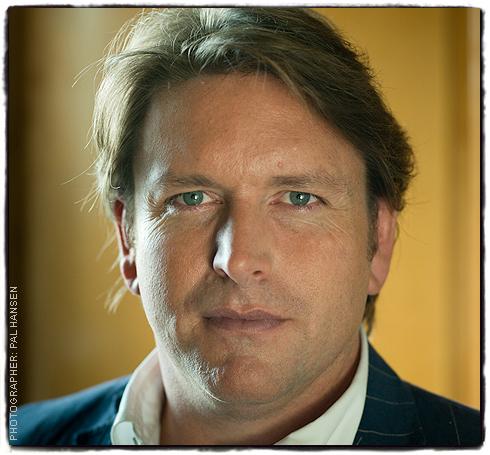 James Martin's United Cakes Of America starts on Sunday 24 February at 8pm on the Good Food Channel.
Ingredients
FOR THE CAKE:
100g soft butter
100g soft brown sugar
2 tsp ground ginger
½ tsp mixed spice
½ tsp ground nutmeg
1 medium egg, lightly beaten
2 tbsp milk
50g black treacle
100g self-raising flour
80g oats
FOR THE SAUCE:
200ml golden syrup
50ml cider
½ tsp each of ground ginger, ground nutmeg and ground allspice
FOR THE POACHED PEARS:
3 pears
100g caster sugar
1 vanilla pod, split in half lengthways
juice of ½ lemon
Method
Preheat the oven to 170°C, fan 150°C, gas 3. Grease and line an 18-20cm square cake tin.
In a bowl, mix together the butter, sugar, ginger, mixed spice, nutmeg, egg, milk and treacle, then fold in the flour and oats.
Pour the mixture into the prepared tin and bake for 40 minutes. Leave to cool slightly, then turn out on to a wire rack.
Meanwhile, to make the sauce, whisk all the ingredients together in a pan, then warm through over a gentle heat.
To make the poached pears, peel, halve and core the pears, then transfer them to a pan with 500ml water, the sugar, vanilla pod and seeds and lemon juice.
Poach over a gentle heat, uncovered, for 15-20 minutes until just tender.
Cut the cake into portions, drizzle over the sauce and serve with the poached pears and a scoop of vanilla ice cream.
Don`t miss

---