Food
Idris Elba: my most memorable meal
by Emma Hughes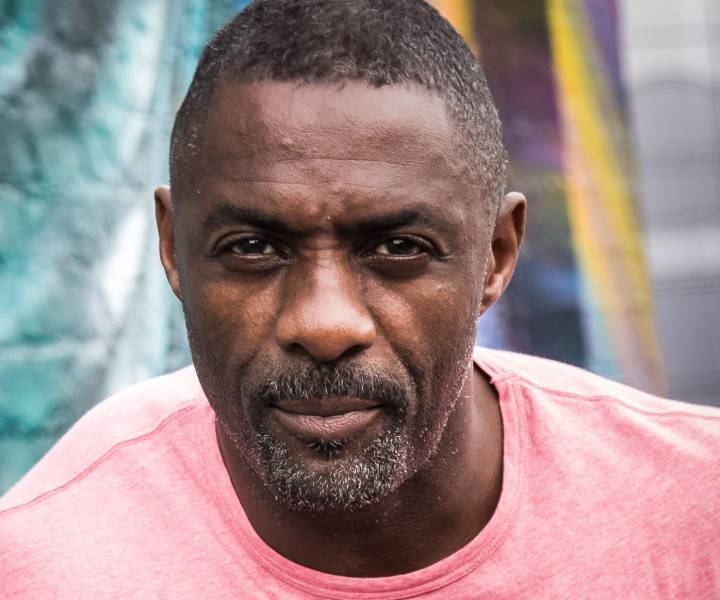 Image: Rex Features
'For me, food has always been fuel – one of the things that makes it possible for me to do the stuff I need to do. I love it, but I wouldn't say I'm a foodie; someone who talks about new restaurants and dishes. I get a bit lost in those kinds of conversations with friends, to be honest – there's always a part of me that's thinking 'How about some nice steak and eggs?' Steak, eggs, a bit of spinach cooked with garlic – a lot of the time that's me, done.
'Eating out is different when you're on set though. You're around a lot of people all day, every day, in this very intense way, and when you're on a tight filming schedule, you have to be in the character as much as you can. So your downtime becomes incredibly important. And food – exploring, discovering new things – is a big part of that. Sitting in a hotel is fine, but it's not the same.
'I've been lucky to have some great food while I've been travelling for work, but the meal that sticks in my mind was a dinner I had in Rwanda in 2003, when I was making Sometimes In April. It was a film about the Rwandan genocide [when 800,000 members of the Tutsi community, and others, were murdered by Hutu extremists in just 100 days], and it was scheduled to come out on the tenth anniversary of that taking place – so it felt like an important film to be making. And the process of getting it done was incredibly deep and focused: we only had seven weeks on location in Rwanda. I was playing a Hutu soldier who's married to a Tutsi woman, and decides he's going to free his family. It was hard.
'We were filming in Kigali, Rwanda's capital city, which is beautiful. It was my first time there, and whenever I get to a new place, I tend to veer off the tourist track and try to see what's good. One night I ended up at a local place – just me, none of the rest of the cast or crew. They were doing the most amazing freshwater fish, and I ordered the tilapia. It was huge: a whole fish deboned and stuffed with onions, garlic, herbs and hot peppers. They steamed it and brought it out on a tray, just like that. It was nearly 15 years ago, but I can still remember the food, and the whole experience of being there. It was one of the best meals I've ever had.
'Since then, the way I eat has changed quite a bit. I'm trying to have as little processed food as possible, and I recently found out that I'm gluten intolerant. I've lost a lot of weight as a result of making those adjustments to my diet, so I'm living in a slightly more nimble body at the moment. But dishes like that – fish, vegetables, great flavours – still work, and I love to cook. When I was growing up in east London, my mum, who's Ghanaian, taught me to make African stews with chicken and beef that you serve with rice – and I still find making a meal like that incredibly satisfying. When I'm away so much with work, it's a grounding thing that connects me to the rest of my life. '
Star of TV crime drama Luther, the award-winning actor is partnering with Purdey's multivitamin drink to support its Thrive-On campaign.
Don`t miss

---