Food
How to make perfect pesto
by Sarah Alcock
Theo Randall, one of our favourite masters of Italian cooking, was one of the guests at pesto brand Sacla's 25th birthday party last week, so we grabbed the opportunity to get some top tips from him. As you can imagine, it was pesto galore with dips, ice cream (don't knock it 'til you've tried it) and cupcakes all flavoured with it. Here are a few facts, tips and tricks we learnt about one of our kitchen cupboard stalwarts:
Did you know...?
• Pesto comes from the Genoa region in Italy
• A similar paste was used as a preserving sauce as far back as Roman times
• Different kinds of basil leaves can subtly change the flavour – Genovese leaves give a more aniseed taste.
• The word pesto comes from the Genoese word 'pestâ' ('pestare' in Italian), which means to clobber or crush
• Never cook pesto – let the pasta heat it for you, as cooking the sauce causes it to change in both colour and flavour
Theo Randall's perfect pesto...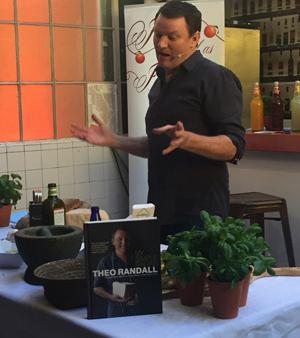 • Start by grinding up a little garlic in a pestle and mortar. Asian supermarkets sell the sturdiest ones
• Add sea salt (not table salt), as this creates a better paste
• Next, grind in some European pine nuts (not the Asian kind), as they are much bigger and the oil lends itself better to pesto-making
• Now add in your basil. Make sure the leaves are a good quality – if you can grow your own, even better!
• Add sparkling water to improve the flavour
• Finish off with some olive oil. A lighter oil works the best
5 ways with pesto...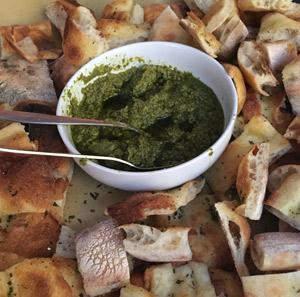 • Stir in a spoonful to your soup – minestrone works best
• Add to scrambled eggs to shake up a favourite breakfast
• Add to bread mix to give your loaf a Mediterranean feel
• Serve that bread with pesto as a dipping sauce
• Add it to simple salads to bring a new level of flavour
Try Sarah Randell's recipe for pistachio pesto by clicking here.

Don`t miss

---