Food
How to make melted snowman biscuits
Spend an afternoon with the children making cute 'melted snowman' biscuits...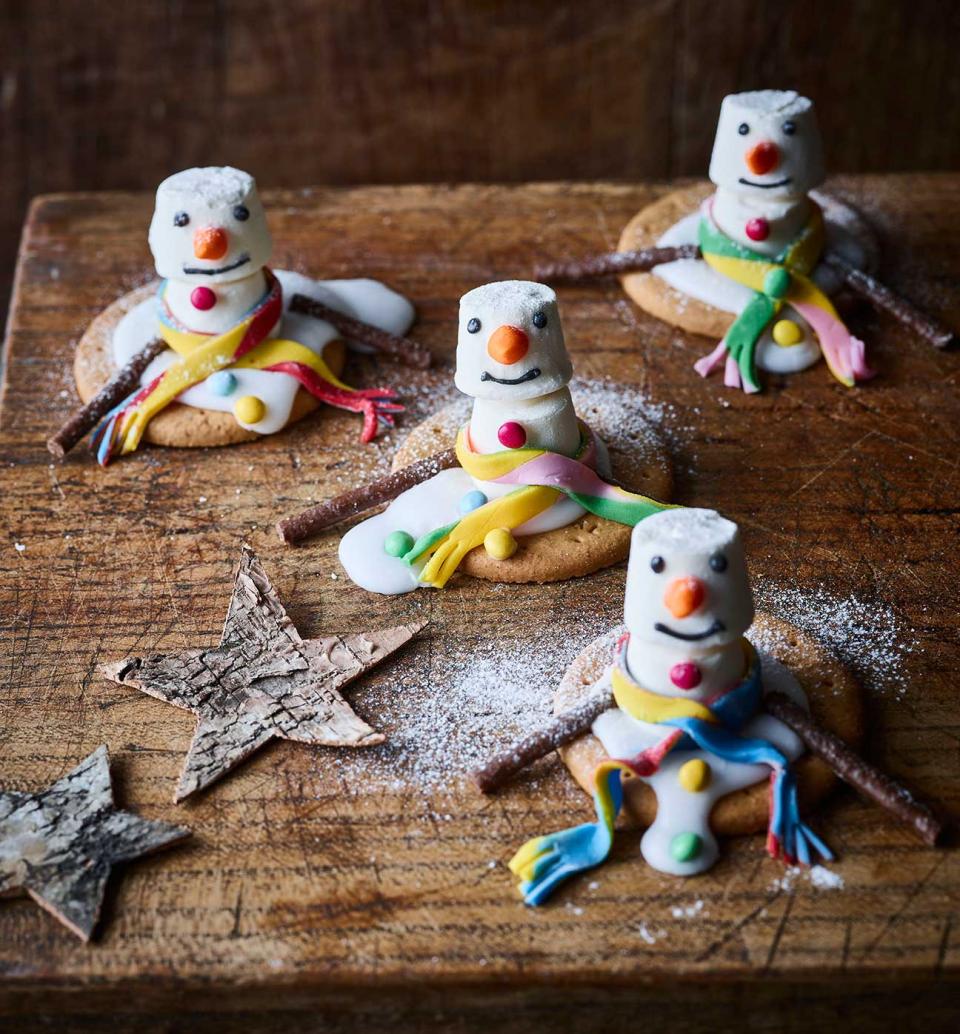 1. Mix sifted icing sugar with a little cold water to give a thick, spoonable icing. Dollop onto plain biscuits such as digestives, to make a melted snowman puddle.
2. Push a white marshmallow into each one (add a second marshmallow on top if you wish, securing with a little more icing).
3. On the puddle of icing, add arms made from Matchmakers, mini chocolate beans as buttons, and scarves made from coloured ready to roll icing.
4. Use black writing icing to add face details, and use little orange chocolate beans or fondant icing as carrot noses.
About the author