Food
How to make a Christmas lights cake
Transform your Christmas cake into a beautiful Christmas lights scene. This design suits a 20cm cake.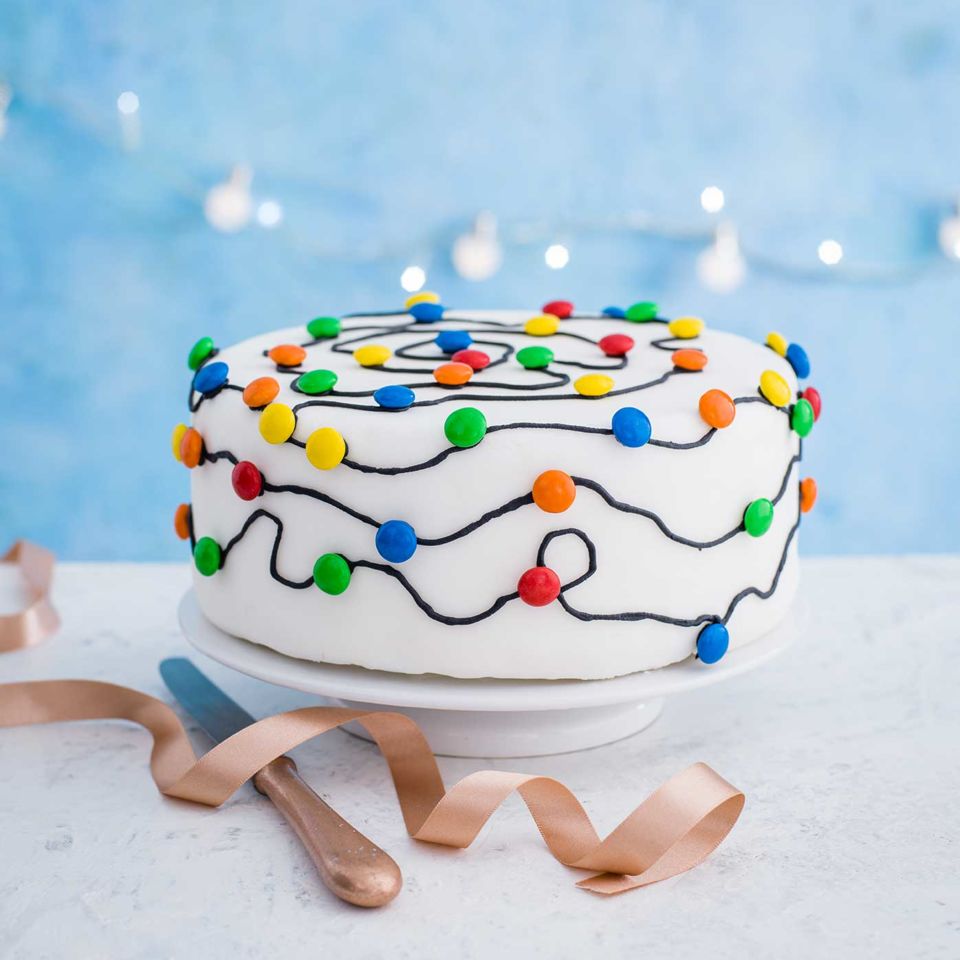 1. Brush 3 tbsp warmed apricot jam over the cake's top and sides. Roll out 750g ready-to-roll white icing on a surface dusted with icing sugar, to 5mm in thickness, 45cm in diameter. Lift and drape the icing over the cake, smoothing down and sticking it to the sides.
2. Trim the base with a sharp knife. Mix 4 tbsp icing sugar with 1⁄2 tbsp of cold water to make a very thick paste. Use a tube of black writing icing to draw the fairy lights 'wire' in a wavy line, working your way up in a spiral from the bottom sides of the cake to the top centre.
3. Dip M&Ms into a little white icing paste and press onto the 'wire' waves, creating a line of lights. Leave to set for an hour.
More ideas:
How to make a polar bear Christmas cake
About the author