Food
Hot Right Now - Buttermilk
by Anne Robinson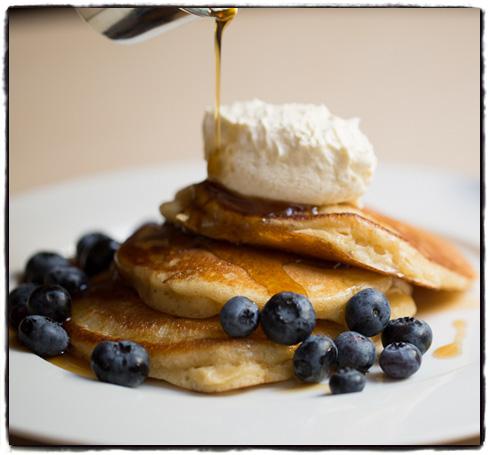 Buttermilk is another food trend from the American South. It's a by-product of butter making and has been used for decades to make classic fried chicken, pie pastry and pancakes. Its resurgence on UK restaurant menus caught our attention so we thought we'd delve a bit deeper...
What is it?
Buttermilk was originally the liquid left over after the butter-churning process was complete. These days, it is cultured (made by adding lactic acid bacteria to pasteurised low-fat milk) to thicken it and give it a tangy flavour.
How is it used?
Buttermilk is a great alternative to higher-fat dairy products like cream and yogurt in everything from baking to curries. It is also delicious in dressings and makes irresistibly light pancakes and desserts with a clean, acidic edge.
• Our editor Helena uses it in muffins instead of melted butter, as it's far lower in fat and calories.
• Acting food editor Tamsin says making a panna cotta with buttermilk instead of cream gives it a lovely refreshing tang to cut through the richness.
• Assistant food editor Emma says it's a great tenderiser for marinating tougher cuts of chicken like the thighs and drumsticks: 'For my ultimate fried chicken I put my chicken portions in a tightly fitting saucepan, cover with seasoned buttermilk and place in the fridge overnight. The next day I poach the chicken in the same buttermilk until they are just cooked. Once cool, I roll them in seasoned flour (the buttermilk also helps the flour to stick, so you don't need to dip them in egg first) and fry very hot and fast just to crisp the coating so they're super tender, super juicy and super crispy.'
Our pick of the capital's dishes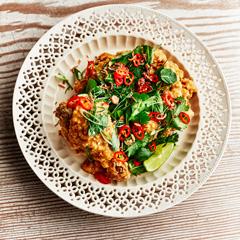 Buttermilk-brined chicken
Their buttermilk-brined chicken is super-crunchy and utterly delicious. Go for a 'brunch bun' with boneless thigh, avocado, hot sauce, bacon, egg and gochujang mayo (£12).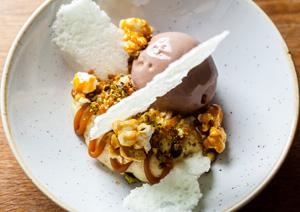 Beautiful buttermilk mousse
Desserts don't get much better than the roasted corn and buttermilk mousse (£9) at Duck & Waffle – essentially toffee popcorn, crispy milk shards and pistachio.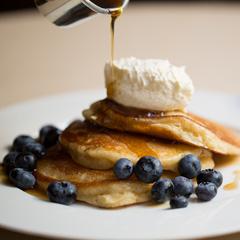 Buttermilk pancakes
Their decadent yet light buttermilk pancakes are doused in maple syrup, and served with vanilla ice cream and berries (£8).
Give it a go yourself...
We had a go with the new Kilner butter churner. Just pour a carton of double cream in, churn for 10 minutes, then drain off the buttermilk and keep the butter!
How to make buttermilk from Sainsbury's magazine on Vimeo.
Most recipes call for commercially made buttermilk, which is thicker than when you make your own. Homemade buttermilk is better used as a liquid replacement rather than a diary replacement. Use it in place of stock in a risotto, instead of water or milk in a smoothie or as a brine for meats.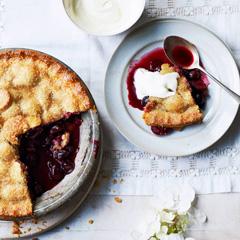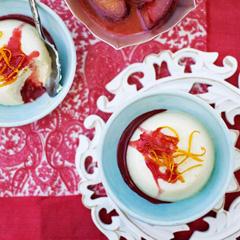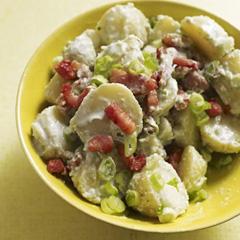 Don`t miss

---