Food
Healthy foodies – who's who
by Sarah Alcock
It's hard to keep up with the ever-growing world of healthy eating and it feels as though there's a new food guru every week with different ideas, rules and recipes for feeling your best. It's easy to get confused, which is why we've chosen a few of our favourites and explained their mantras in a nutshell.
Jasmine and Melissa Hemsley
@hemsleyhemsley
• Usually eating: Bone broth or coconut fish curry with cauliflower rice
• Their diet summed up: Natural, simple, satisfying
• Their philosophy: Eating wholesome and healthy food should be enjoyable and fulfilling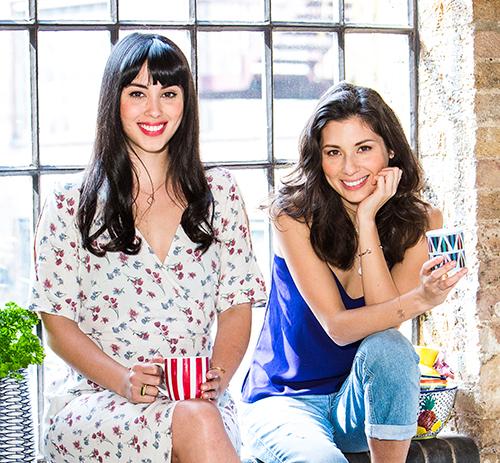 Even if you haven't heard of anyone else on this list, you're likely to know the Hemsley sisters. They started by providing a simple food service for clients, with the aim of producing good, natural and delicious meals that were free from chemicals. Their recipes have exploded in popularity since, and it's easy to see why. Their approach to healthy eating is straightforward and refreshing; no grains (like wheat, corn, oats and rice) and no refined sugar, as the refining process takes away most nutrients. Instead, they focus on whole foods that have not been chemically altered.
Joe Wicks
@thebodycoach
• Usually eating: 'Midget trees' (that's broccoli to you and me)
• His diet summed up: High-intensity interval training (HIIT), saying the word 'bosh' and often eating two tuna steaks
• His philosophy: Short bursts of HIIT followed by high protein dinners are all you need to transform your body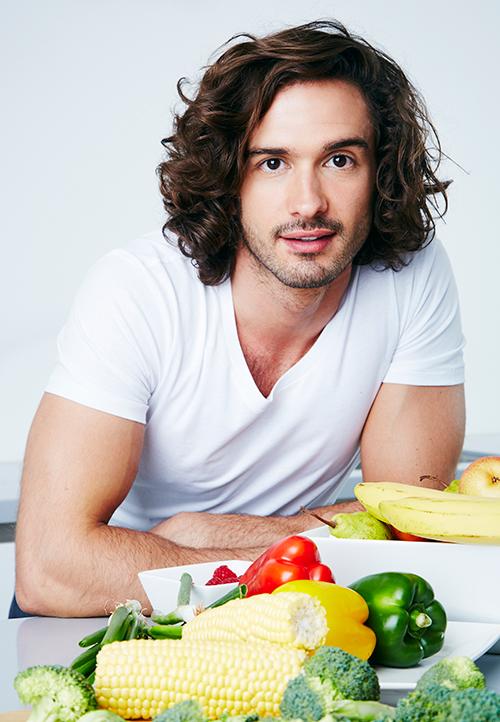 When personal trainer Joe Wicks put his first exercise video on Instagram two years ago, he had no idea he would end up with one million followers. His Lean In 15 programme has taken the diet world by storm and his motivating and fun approach to fitness and food is addictive, not just because his meals only take 15 minutes to cook. We love watching his Snapchat videos – they always make us smile! He's about to publish his second book with even more recipes and workouts to keep you fit and healthy.
Ella Woodward
@deliciouslyella
• Usually eating: Anything avocado – courgetti with avocado pesto or key lime pie (yes, made with avocado)
• Her diet summed up: Plant-based goodness
• Her philosophy: Nourish your body through natural, unprocessed food that is free from chemicals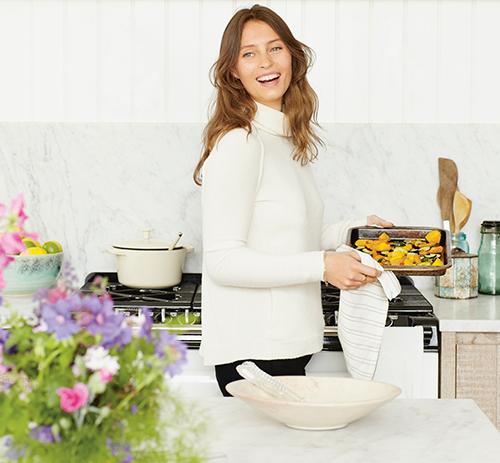 Ella Woodward's diet history looks surprisingly familiar – it started out as lots of chocolate, sweets and ready meals. Ringing any bells? In a complete turnaround, she now eats a plant-based diet, free from meat, dairy, sugar, gluten and processed foods. With her new happier, healthier self she now chows down on chia puddings for breakfast, a carrot, orange and cashew salad or a Mexican quinoa bowl for lunch, and a lentil and butternut squash dhal or brazil nut and rocket pesto pasta for dinner. She's written several cookbooks, is now starting her third, and opening the Mae Deli with her fiancé, Matthew Mills.
Amelia Freer
@ameliafreer
• Usually eating: Steamed monkfish with a broccoli and ginger mash
• Her diet summed up: Eat. Nourish. Glow
• Her philosophy: Using her extensive nutritional training to understand her body and how to nourish it properly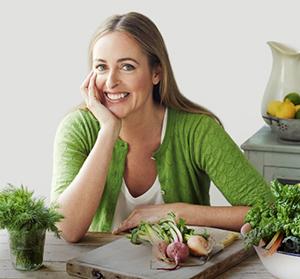 After retraining at 28 to become a nutritionist, Amelia's understanding of the scientific relationship between food and our bodies is extensive. Her gluten-, dairy- and refined sugar-free lifestyle is all thoroughly explained in her first book Eat. Nourish. Glow. and her second book, Cook. Nourish. Glow. is full of nutritious recipes and inspiration for those that want to follow in her footsteps. Her favourite ingredients include poached eggs, kale and ginger. We love her detailed and informative approach to food and her yummy recipes. Her celebrity clients and fans include James Corden, Sam Smith and Boy George.
Elly Pear
@pearcafe
• Usually eating: a Buddha bowl stuffed full of veg, a #6minuteegg, pickles and toasted seeds
• Her diet summed up: Delicious, nutritious 5:2 meals
• Her philosophy: By being careful for two days a week you can still enjoy all the food you would normally for the other five – so you don't feel like you're depriving yourself of anything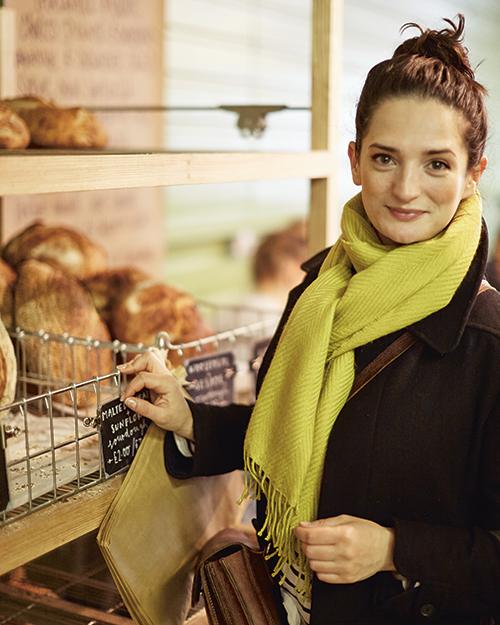 Since opening the popular Pear Cafe in Bristol in March 2006, passionate foodie Elly Curshen – who goes by Elly Pear, after her cafe – found that she was piling on weight. Instead of completely giving up all the things she loved to eat, she decided to follow the 5:2 diet (eating under 500 calories for two days per week and normally for the rest) and found it a huge success. Her newest book, Fast Days And Feast Days, is a collection of her recipes for both kinds of days that are nutritious and packed with flavour – we can't wait to try them!
Madeleine Shaw
@madeleine_shaw_
• Usually eating: Buckwheat or quinoa porridge topped with fresh fruit
• Her diet summed up: A healthy inside is a happy outside
• Her philosophy: To look and feel great, you need to pay attention to what you put inside your body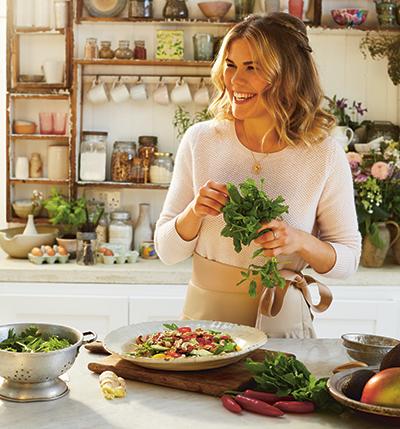 If you like fuss-free and delicious but healthy food, then Madeleine Shaw's ethos is for you! She believes that what we eat determines how we look and feel, so a good diet will make us happy and radiant from the inside out. Her blog quickly grew into her first book, Get The Glow and now her second, Ready, Set, Glow is hitting the shelves. Her Glow Guides app is also extremely popular; it sends tons of recipes and personalised yoga workouts straight to your phone. Don't worry – if you don't want to shell out £49.99 for the app, you can follow her yoga classes on youtube.com from the comfort of your own living room.
Livia's Kitchen
@livias_kitchen
• Usually eating: Raw millionaire bites
• Her diet summed up: Yummy, healthy, sweet treats
• Her philosophy: Trying to find natural alternatives to everyone's favourite snacks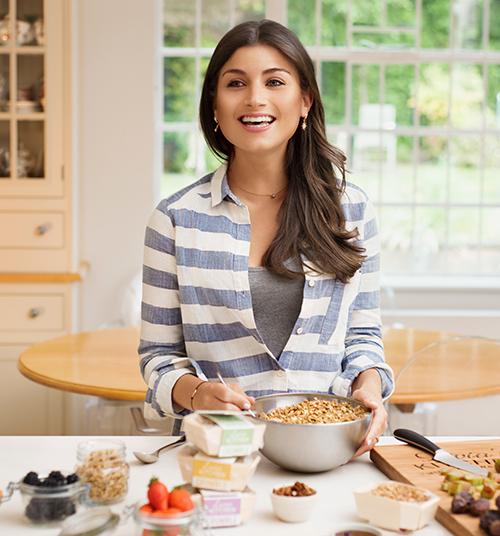 Olivia Wollenberg refused to accept that she was unable to eat all her favourite treats after being diagnosed with various food intolerances. She began to devise recipes for all the sweet things she loved but using natural alternatives to the refined sugar, gluten and dairy that she was unable to eat. The success of her free-from crumbles in Selfridges, Planet Organic and Daylesford has led to her first cookbook, Livia's Kitchen, which is full of incredibly delicious but natural recipes for all our favourites, like raw millionaire bites, salted tahini and coconut fudge and raw carrot cake. Pass the spoon!
Natasha Corrett
@honestlyhealthy
• Usually eating: Chlorophyll smoothie – it's got to be green!
• Her diet summed up: Cleanse, cleanse, cleanse
• Her philosophy: To improve health and eating through a ph-focused diet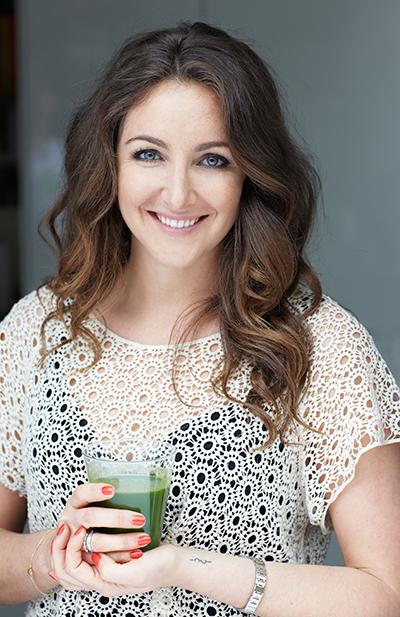 Daughter of interior designer Kelly Hoppen, Natasha's diet is a little more complex. She tailors her eating around ph-value, making sure her diet is made up of 70% alkaline foods and only 30% acidic foods. She has plenty of different cleanse programmes to choose from, though, so it's not as scary and overwhelming as it might originally seem. She runs her own food delivery service, Honestly Healthy, and has written several books that outline her different cleanses and suggest plenty of delicious recipes.
Anna Jones
@we_are_food
• Usually eating: Lentils with roast tomatoes and horseradish
• Her diet summed up: Meat-free, enjoyable food
• Her philosophy: Vegetables, not meat, should be the focus of every dish – healthy eating is about pleasure, not self restraint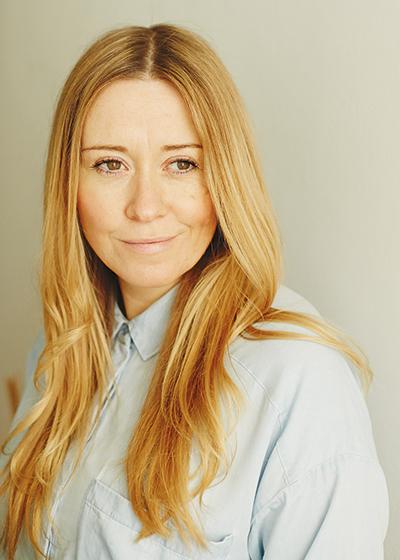 Anna's recipes are simple, hearty and incredibly tasty. She believes that food should be natural, simple and, most of all, enjoyable to prepare and eat. After training under Jamie Oliver for seven years, she certainly knows her stuff, yet her recipes are uncomplicated and easy to follow. They also include plenty of organisational tips, whether you want your food to be on the table in 15 or 40 minutes. She has two vegetarian cookbooks to her name, A Modern Way To Eat and A Modern Way To Cook, each full of inspirational recipes and tips and tricks to make every minute you spend in the kitchen rewarding and enjoyable.
Don`t miss

---