Food
Taking Orders: Hawksmoor, Edinburgh
by Charlotte Davidson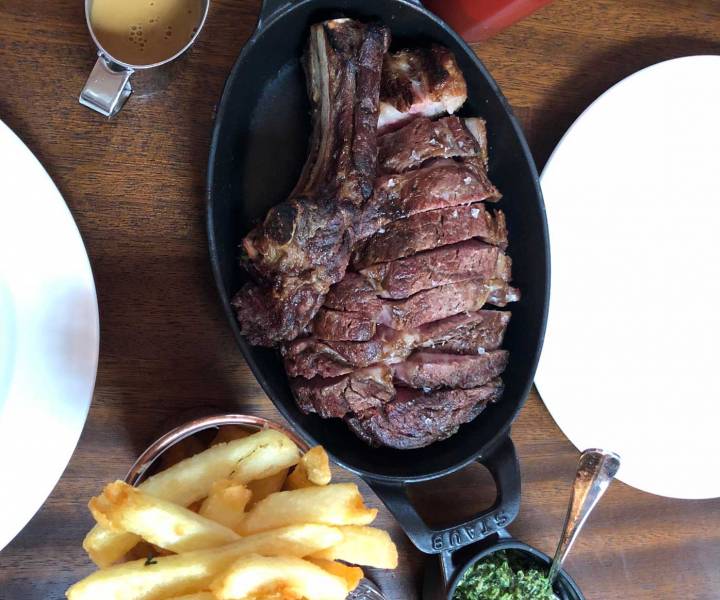 Bone-in prime rib steak, served with creamed spinach and triple-cooked chips
Stunning venue, stunning food, stunning service. The new Edinburgh restaurant is everything you'd expect from Hawksmoor and more.
Where is it?
Situated on Edinburgh's picturesque St Andrew Square, the ground floor of the new and wonderfully swanky Edinburgh Grand Hotel is the perfect venue for Hawksmoor's latest restaurant. Find the entrance just round the corner on West Register Street.
What's all the fuss about?
Having earnt itself a reputation for incredible steak, the Hawksmoor group boasts an impressive menu with mouth-watering seafood dishes straight from the Scottish coast and native breed cattle sourced from England and Scotland.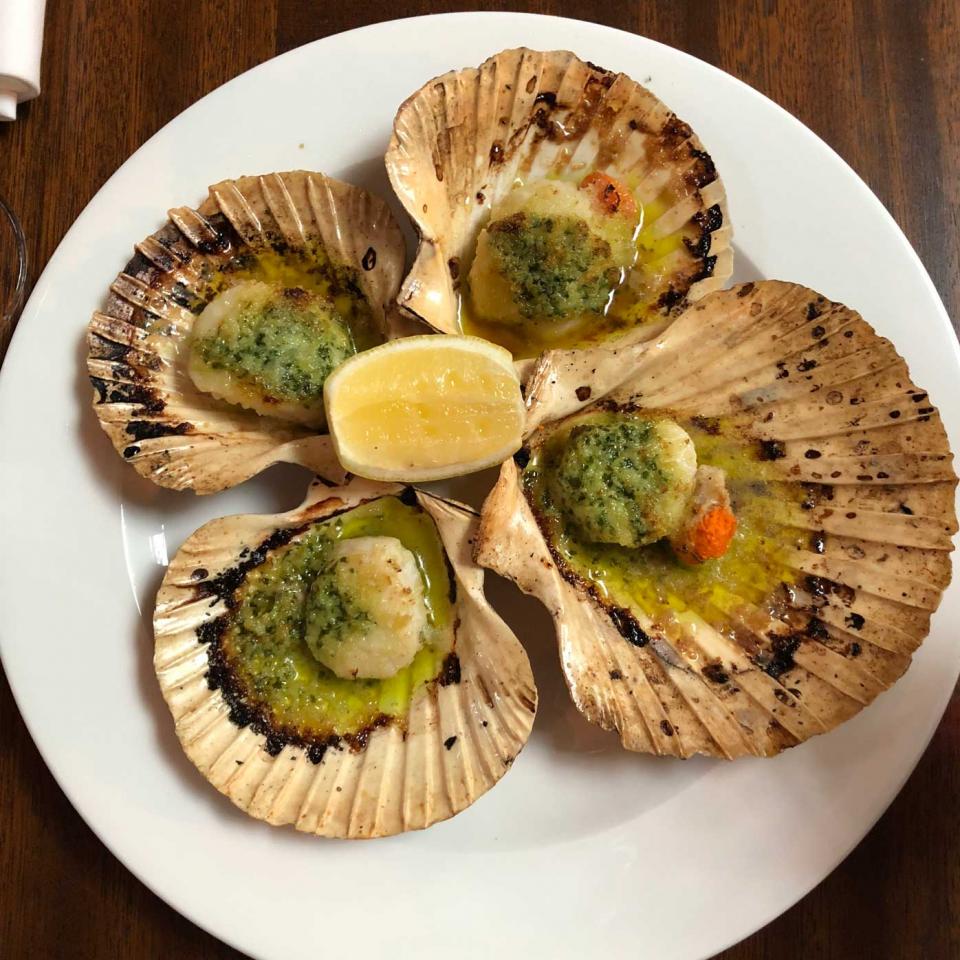 Hand-dived scallops
What's the place like?
You'd expect the building that housed the former National Bank of Scotland to be a grand affair but I can guarantee it will still take you by surprise how well the restaurant setting has been placed inside the former banking hall. The central wooden desk has been turned into a smart bar and plush leather seats fan out from there. With a dizzyingly high ceiling and plenty of light, the space feels both grand and welcoming. A real treat.
What did we eat and drink?
Trying to choose a single dish from the menu is HARD. But we'd come to try two things – the seafood and the steak. To start we shared the hand-dived scallops, which were delivered still sizzling to the table. Roasted in a white port and garlic sauce, they were cooked to silky perfection.
Next it had to be the steak. You can order your steak in two ways here – in single dishes by the cut, eg sirloin, rib-eye; or you can order a sharing steak by weight. The cuts available are found on blackboards scattered around the restaurant, but if you do need help, the staff are very helpful at explaining. We eventually decided on a bone-in prime rib steak, medium rare, with some creamed spinach and triple-cooked chips on the side. And it's got to be peppercorn sauce.
It's hard to describe just why this steak is so incredibly delicious. Crispy, charred and smoky on the outside, red and smooth on the inside, it's an absolute sensation. The chips are cooked to perfection – the ideal partner to steak of course, but the creamed spinach is also a must. Creamy, salty, sweet and savoury, it's a great accompaniment.
Try, if you can, to save room for dessert. The classic sticky toffee pudding is light, sweet and, well, gloriously sticky! We also tried the pineapple and coconut pavlova, with rum caramel. An interesting twist on the classic meringue – it slipped down a treat.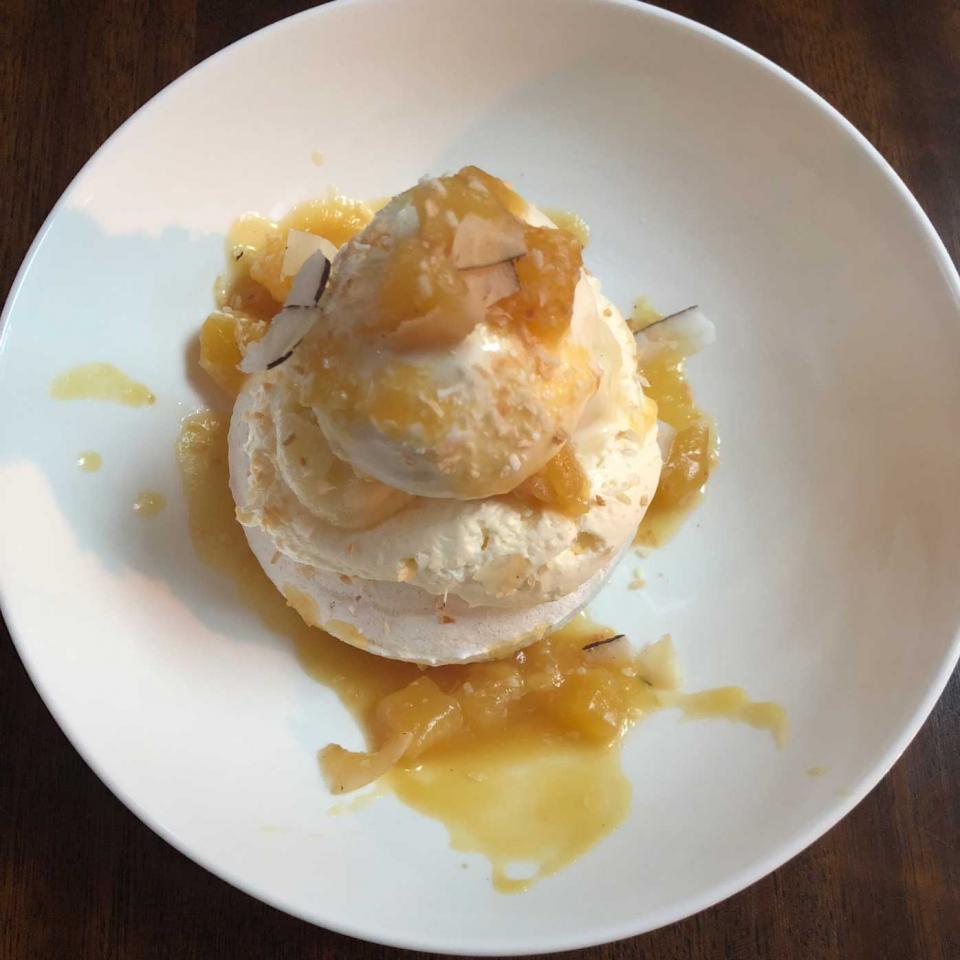 Pineapple and coconut pavlova, with rum caramel
Your verdict?
10/10, A+, 100%. A real must! We're already planning our next visit…
Lasting memory?
It's got to be that steak!
Don`t miss

---