Food
Taking orders – Gul & Sepoy
Our editor-in-chief Helena Lang visited new opening Gul & Sepoy in London.
Where is it?
In hipster Shoreditch in a teeny-tiny premises on Commercial Street.
What's all the fuss about?
The latest (and third) dining establishment from husband and wife team Harneet and Devina Baweja, all of which are a stone's throw from each other in this fashionable corner of East London. This is top-notch Indian cooking without all the pomp and ceremony that often accompanies it and there isn't a tikka masala in sight. Instead boho bearded types and Hackney fashion followers tuck into sharing plates of spicy deliciousness either at the bar or squeezed onto one of the tables for two or four.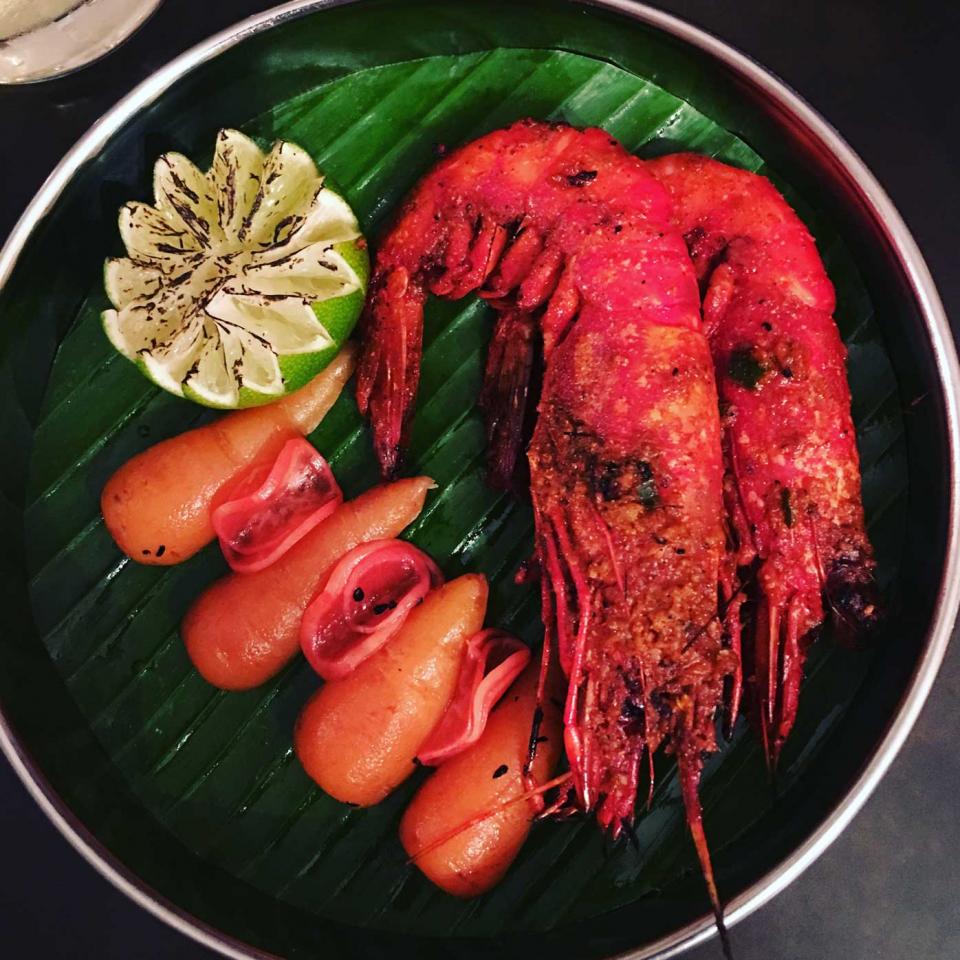 What's the place like?
Bare wooden tables and a large wooden bar give the room an industrial café atmosphere. It's loud and buzzy with friendly staff and a very casual air. Be prepared to bottom-bump your neighbour's table as you squeeze into your own, and you get a view of what to order as you spy the dishes that arrive around you.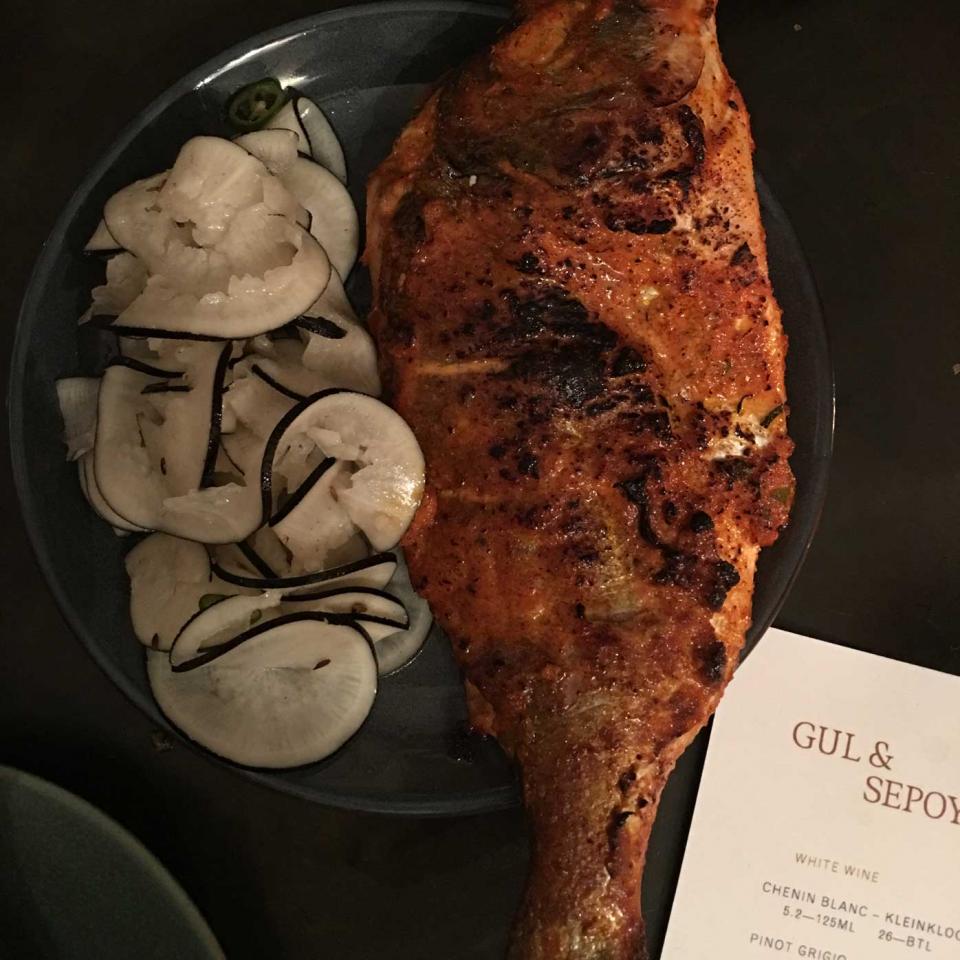 What did we eat and drink?
The unusual name of the restaurant reflects the two different types of cooking on the menu. Firstly Gul, inspired by the regal food served to the rulers of Northern India in times gone by, and Sepoy, inspired by the more simple food from the fishing villages on the south-western coastline. The idea is to mix the two – some richer Gul dishes, with the lighter Sepoy dishes. From the Gul menu we ordered wild prawn kalimirch, £14, whole tandoori sea bream with pickled black radish, £16, and royal guchi pulao, £14. The sea bream was the star of this show, a beautiful whole fish with the spine removed, perfectly cooked white flesh and a rich and spicy marinade. The buttery pulao was the perfect foil for the sauce. From the Sepoy menu we ordered the wild garlic chicken skewers, £6.50, and the burnt achari cauliflower and potatoes, £6. The veg was a hit, crispy, crumbly and slightly charred with really delicate spicing. There are three desserts on the menu and I chose the rum-soaked dough pillow with spiced cream and raspberries, £9, which was a totally modern take on a traditional rum baba and pretty as a picture. We washed it all down with a lovely organic Spanish red wine.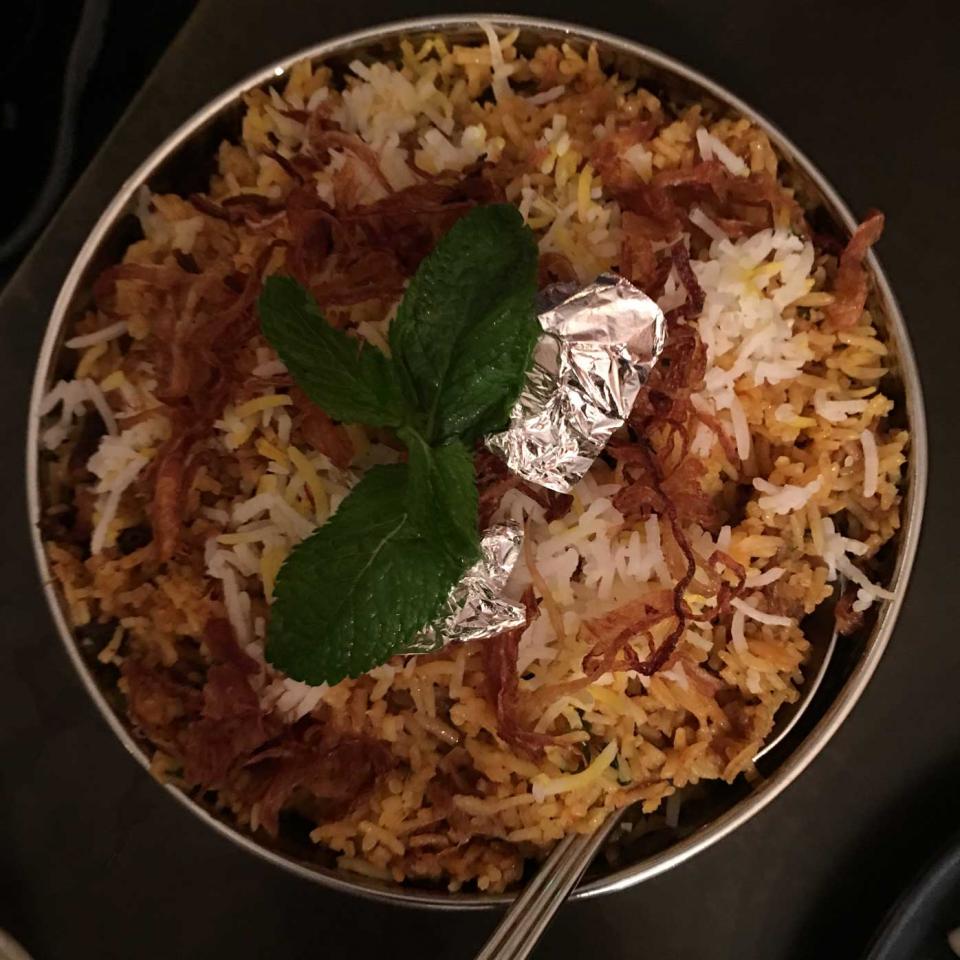 Your verdict?
Break out of your curry-rut and try something different with this restaurant, but be prepared to queue if you've not booked a table. In addition, it's not a place for romance but the high spirits and quick delivery make a good prelude to a night out trying all the different cocktail bars in the Shoreditch area.
Lasting memory?
Getting food envy for our neighbour's leg of kid goat raan with roasted vegetables, £30 – meaty, mighty and rather splendid.
About the author