Food
In the kitchen: griddled asparagus with Vietnamese-style dressing
I've eaten a lot of asparagus spears of late; steamed, seasoned and buttered or olive-oiled, there really aren't many things that are quite as delicious. Try them wrapped in soft white bread with shavings of parmesan for the ultimate spring sandwich. But, now we're rolling into June, I'm ready to branch out and sizzle on the griddle. If you haven't tried griddled asparagus before, let us tempt you. We've been experimenting in the mag test kitchen and this is one of our favourites.
Asparagus season is coming to an end! Say goodbye in style with our favourite sizzling recipe.
Another time, cut the griddled spears into short lengths and toss with the dressing, rice noodles and some cooked chicken pieces.
What's your favourite asparagus recipe? Tell us in the comments box below.
Serves 4
Griddled asparagus with Vietnamese-style dressing
1. Blanch two bunches of asparagus in salted boiling water for 3 minutes, then drain and plunge into a bowl of iced water.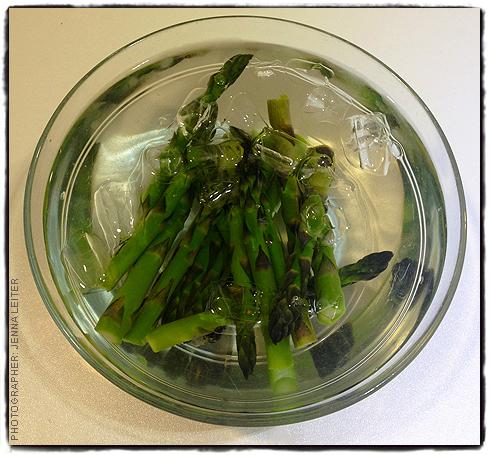 2. Heat the griddle until it's really hot.
3. Toss the asparagus in a little oil and char them on the griddle – it will take 3-4 minutes; turn the spears now and then so they are nicely cooked all over.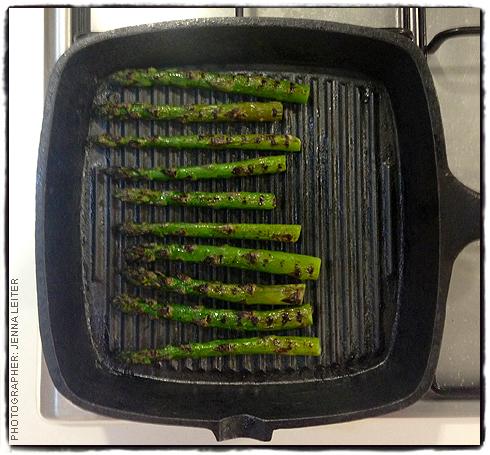 4. For the dressing, mix 1 finely chopped bird eye chilli (deseeded if you don't like things too fiery), 1 small garlic clove, crushed, 1/2 tbsp soft brown sugar, juice of 1/2 large lime, 1 tsp Thai fish sauce and 1 tbsp rice vinegar.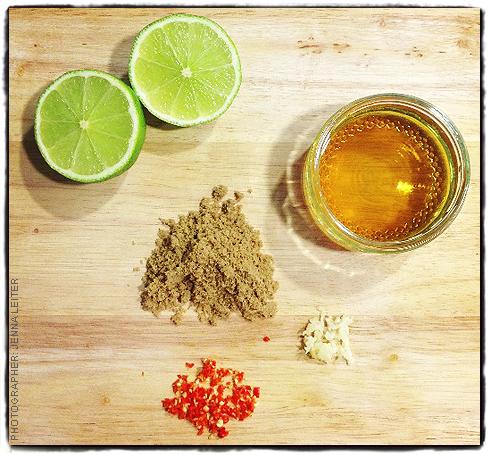 5. Drizzle the spears with some of the dressing (you will probably have some left over for another day) and sprinkle with crushed roasted peanuts.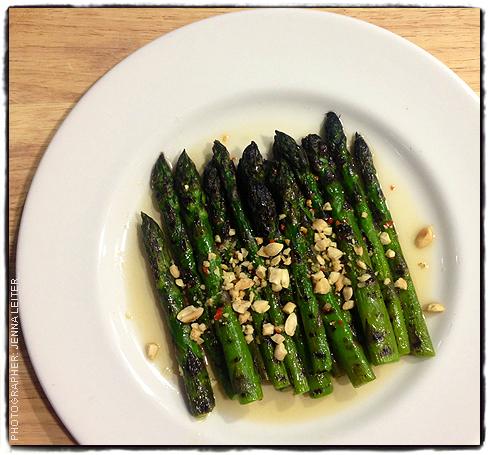 About the author