Food
Taking Orders: Greyhound Café
Shopping in the West End takes its toll on your feet and your wallet, and often it's hard to think of somewhere to grab a bite to eat or a cheeky cocktail or two, but Helena Lang thinks she's found the perfect spot in Greyhound Café.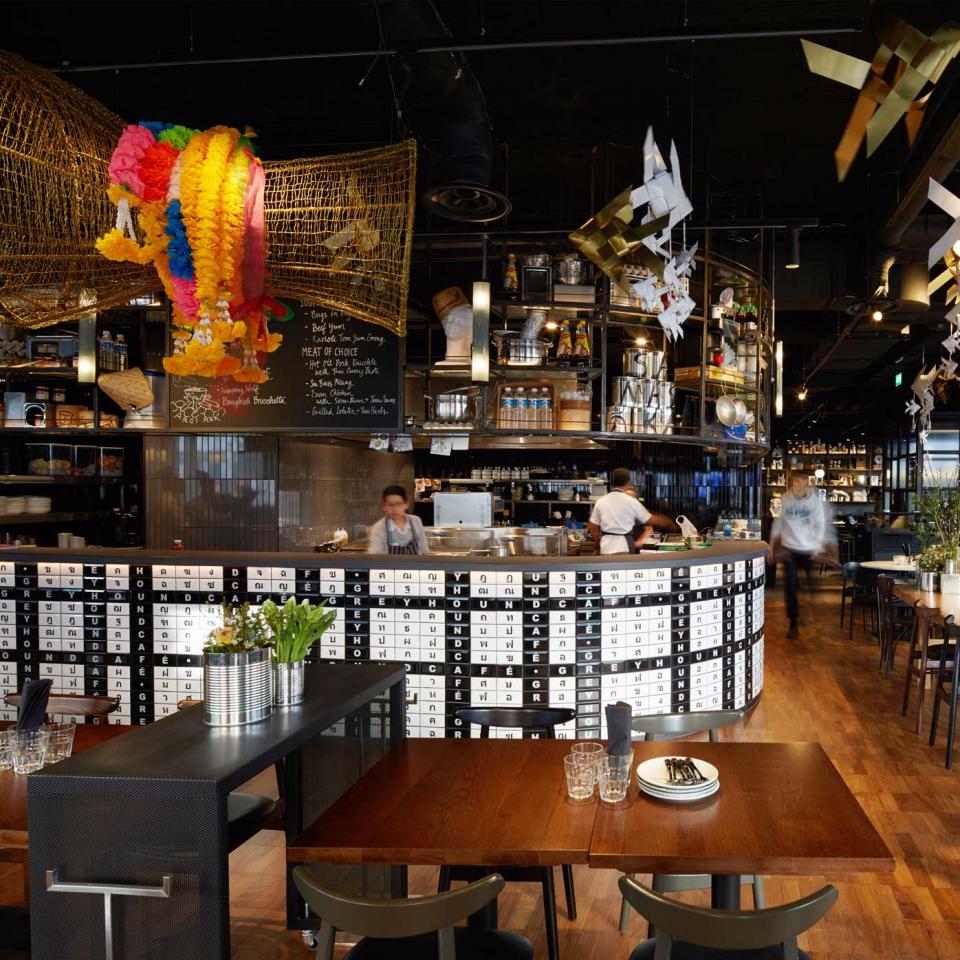 Where is it?
Tucked away next to the Sanderson hotel at the calmer end of Berners Street, a five-minute march from Oxford Circus.
What's all the fuss about?
In Bangkok, Greyhound Café is as familiar as Carluccio's. It's a cool chain of Thai restaurants (there are 17 of them and counting across Asia) with several branches in the city, others around the country and more in other Asian countries including China and Malaysia. The hip-factor comes from the fashion design background of the team behind the restaurant brand and when we went for dinner on a normally dull old Tuesday evening the place was buzzing with groups of young Thai people, cool couples and excited foodies.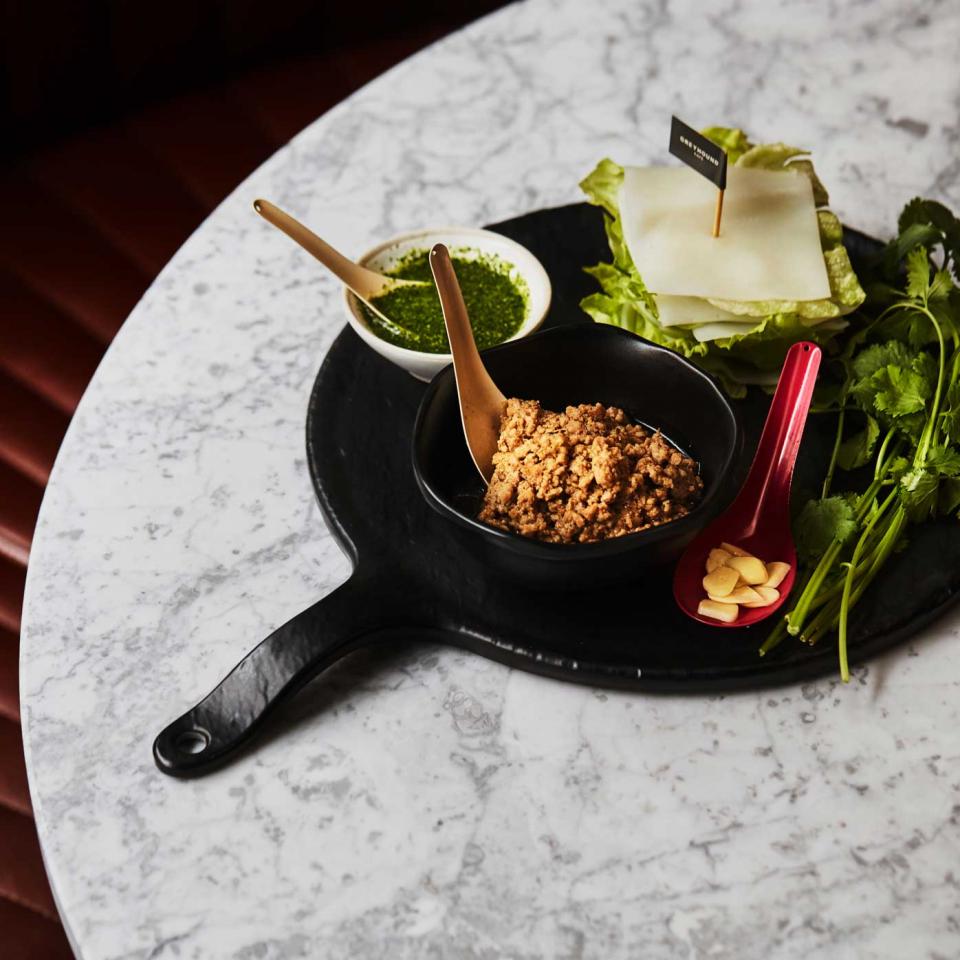 What's the place like?
Unlike any other Thai restaurant we've been to; more like a modern European brasserie, with lots of casual tables, some circular booths, cool, urban black walls and splashes of white graffiti all decorated with colourful Thai memorabilia. The thing we loved most? The menu! It's as huge as a magazine with full colour pictures of the dishes – they could charge for it!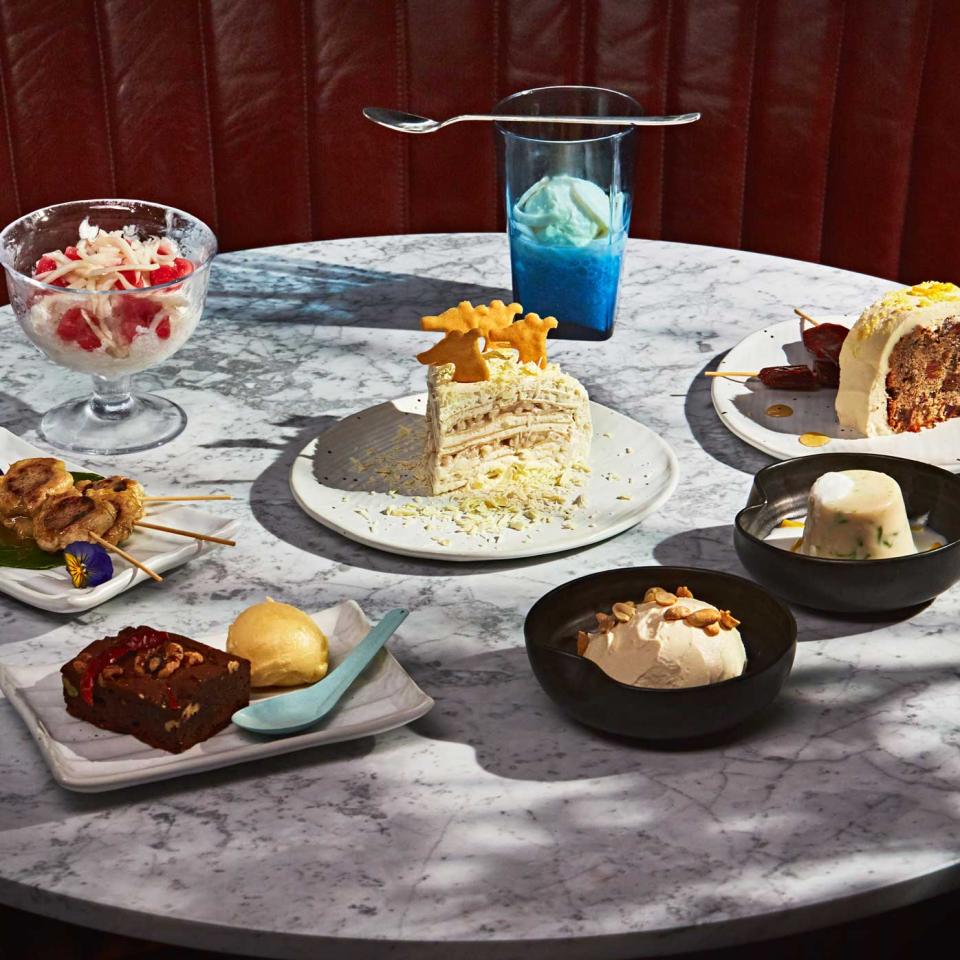 What did we eat and drink?
Don't expect the usual pad Thai/green curry/red curry list here. The menu is surprising and original with several East-meets-West mash-ups. Of course, Thais don't just eat Thai food, they (like the rest of the world) love their pasta too, and dishes such as Bangkok bruschetta, £5 (like the Italian one, but with spicy Thai-style toppings) and ravioli tom yum goong, £13, the familiar Thai soup with prawn-stuffed ravioli, appear on the menu. We, however, plumped for the more authentic dishes kicking off with some small plates including the beyond-fiery edamame som-tum, £8, a salted crab and chicken salad made virtuous with lots of Japanese edamame beans, and one of the restaurant's signature dishes, complicated noodles, £6, which is essentially a tray of tasty bits and bobs including spicy lime sauce, fresh coriander and a very umami minced pork dish you wrap in sheets of rice noodles and iceberg lettuce.
Dishes are designed to share, and we then moved on to a rich, sweet and sour and totally delicious beef massamun curry, £13.60, and a loaded bowl of crab meat wok rice, £20, full of crispy bits of crab meat, garlic, chilli and sticky rice served with a selection of garnishes. Thai desserts are a new one on me, and although I was tempted by a fusion-inspired panna cotta, I bravely plumped for sago an-chan, £7 – tiny tapioca pearls in a blue pea-flower jelly topped with coconut cream and coconut sherbet. All this was successfully washed down with some Mekhong (Thai rum) flavoured cocktails and a very acceptable bottle of Italian red at £25.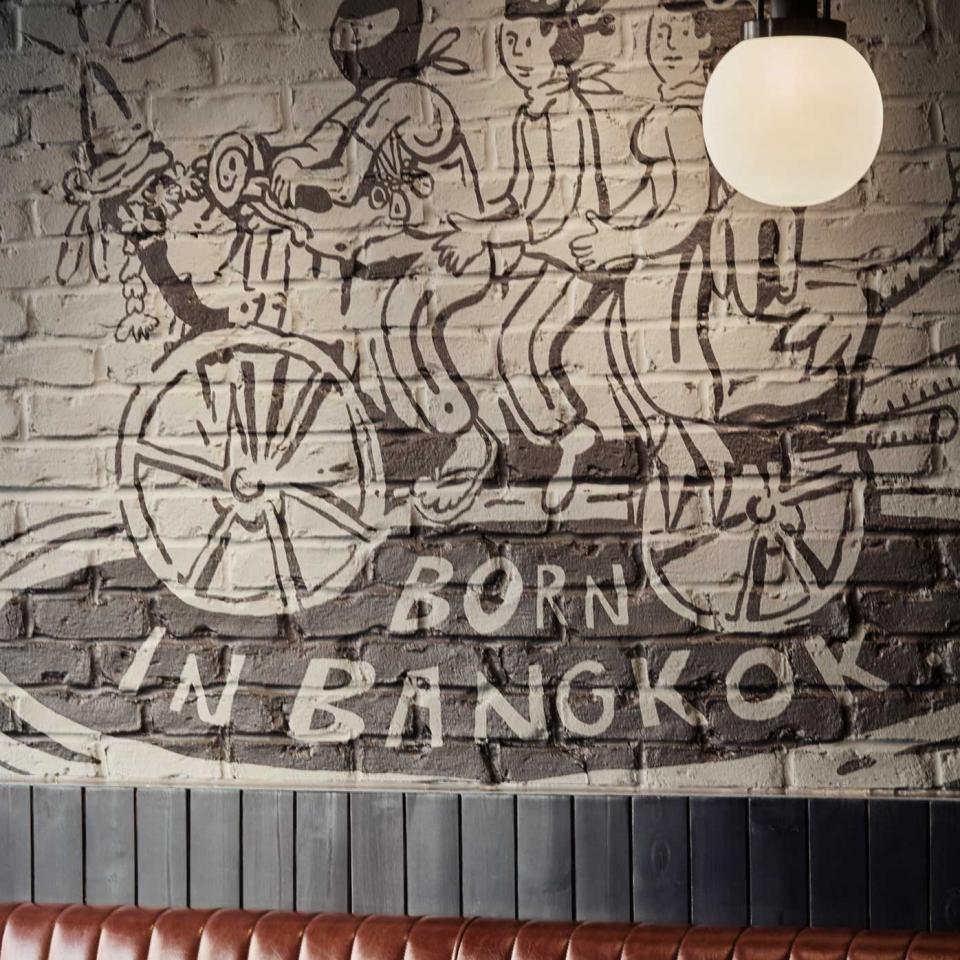 Your verdict?
Londoners will take to this restaurant like ducks to water.
Lasting memory?
That comforting curry. Still smacking my lips.
About the author