Food
Cheers! How the great British pub was saved
What makes my local, The Canton Arms in South London, the perfect pub? Clue: it's not the fact that it's the nearest to my house. I actually moved to be closer to it, but that's a longer story for another day. It starts with a variation on the theme tune from Cheers; it's not so much wanting to be where everybody knows my name, but I like to be in a bar where I know everybody else's. I like there to be a full complement of personalities behind the bar – the grumpy one (Barry), the friendly one (Said), the cheeky one (Andrew), the funny one (Trudie), two with the same name (Jo). 'People often ascribe the success of a pub to the charisma of its landlord,' says Stuart Miller, landlord of The George & Dragon in Hudswell, Yorkshire, just voted Pub Of The Year by Campaign For Real Ale (Camra), 'But I spend a lot of time in the kitchen. I'm totally reliant on my staff to present the ethos I want. And they do – they genuinely are friendly.'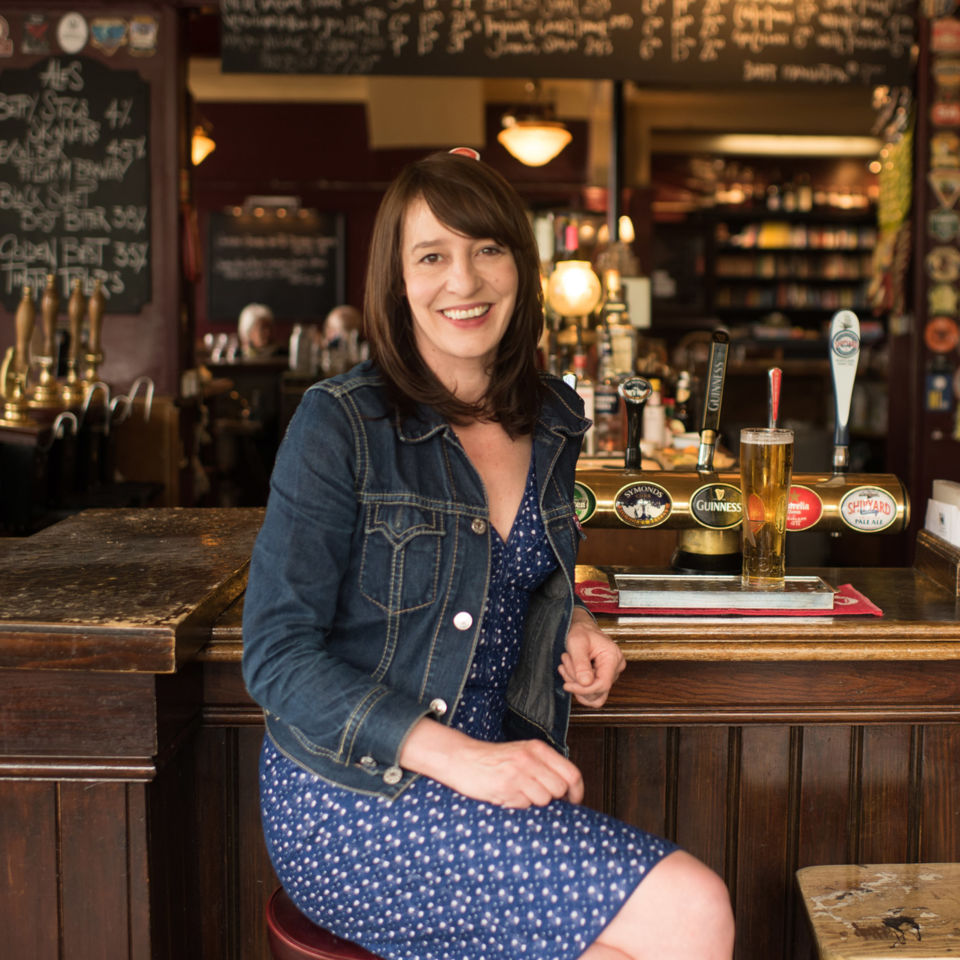 I love the food in my local, which is epic in the dining room, haggis toasties at the bar and free homemade crisps on a Sunday. I like the mismatched furniture, the jars of homemade pickles that stud the shelves, the air of casual generosity that begets easy manners from everyone who comes in, even the not-locals (they are also allowed). The experience harks back to a time before the pub chain, before harsh, clackity surfaces and outsized mirrors everywhere, before 400 seats and thin session-lagers; to the time of the ale house, when you simply got hold of a keg and threw open your front door, and everybody came because, really, why stay at home when you could be out?
Pubs have had their challenges and still do – around a decade ago, they were closing so fast that pundits predicted their complete extinction, replaced by those two most depressing facts of life: the wine bar and the home drinker. 'It's certainly true,' says Oisin Rogers, landlord of The Guinea Grill in Mayfair, which I venture is the capital's chicest pub, 'that things changed when this massive disparity opened up, between the price of a pint in a pub and a beer in a supermarket. Our volumes aren't there any more. Nobody comes to the pub now because they need a drink. Pubs that didn't adapt, didn't modernise, closed down. In some ways, it's a good correction. If you've got a village of five bad pubs, and the four worst ones have closed, the one remaining is probably going to be pretty good.'
So how do you modernise? The three trends at the start of this century were: more women; better food; less (no) smoking. It worked quite symbiotically, each driving the others (Rogers observes that both the decor and the appearances of the punters improved, when you could wear your fancy clothes without reeking of cigarettes). Food is less important than you might think. Pubs talk about their wet:dry ratio of sales – drink to food – and the most profitable pub will be 90:10. It takes a lot of effort to make good food.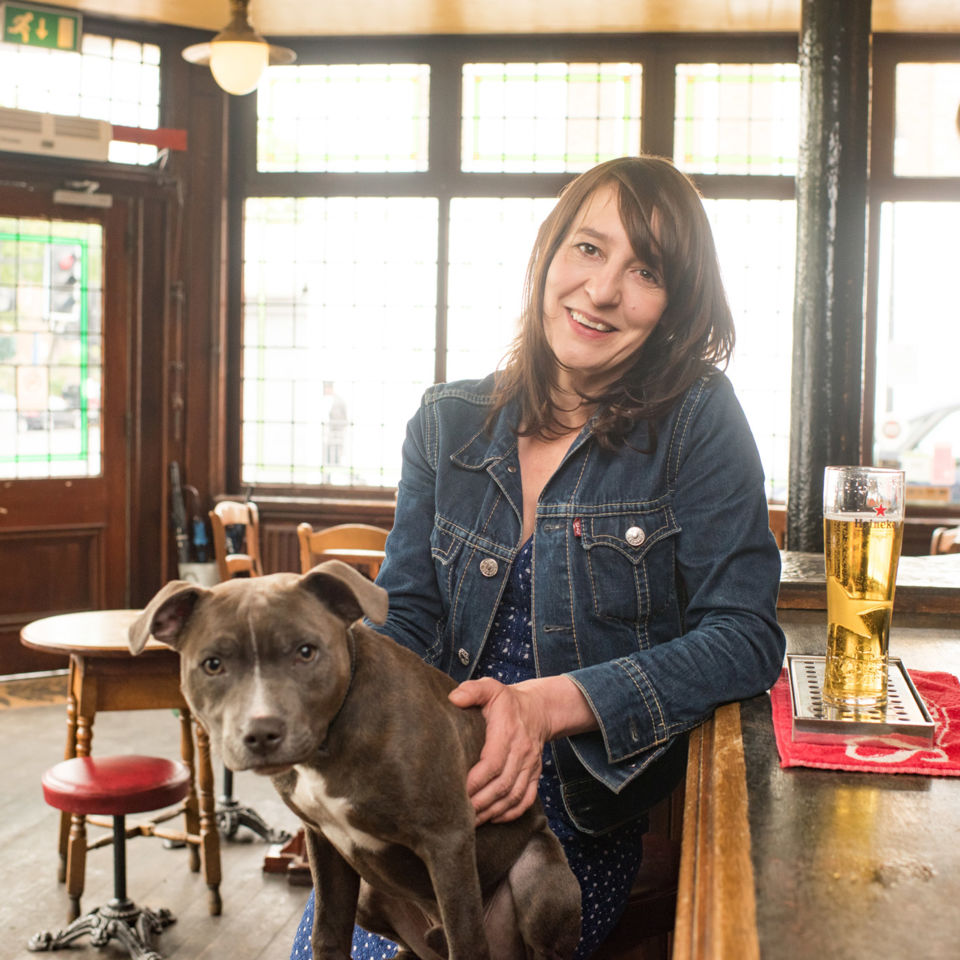 Recent innovations have been far more radical. First, there's been a revolution in brewing; 70% of pubs now serve real ales. There's been a surge in craft brewing. The business has diversified – Project Venus is an organisation that celebrates Britain's female 'brewsters', (my favourite job title ever – the male variety is just called a 'brewer') and promotes collaborative brewing. Local brewing meshes with global brewing, and if that sounds like a contradiction, let Aidan Lavin, brewer at Southampton's Dancing Man, explain, 'English hops are a bit dull and a bit boring, they taste of earth and twigs and stuff.' The surge in real ale in New Zealand, Australia and the US has led to the UK catching up mainly with blends, to mimic the more tropical foundations. The George & Dragon's Stuart Miller floats the idea that, where once people would have travelled only for food, now ale alone can turn a pub into a destination.
Possibly because the old-school barflies have disappeared – I have nothing against them, by the way, my uncle spent his last two decades visiting every working men's club in the land – pubs can diversify into more wholesome activities. In London, there's a craze for cinema pubs. I had my son's seventh birthday at The Exhibit in Balham, South London, showing Wreck It Ralph in the screening room, then a miniature disco afterwards in the bar. If I raised a few eyebrows, inviting under-10s to a pub for a party, nobody mentioned it. A chain of pubs in Kent has launched a mother-and-baby group, though they go larger on the coffee than the real ales.
The pub as community centre – or 'community hub' in the newer terminology – is more than just an idea. Through crowdfunding, local communities have discovered how to save an endangered pub. What's noticeable is that, once a pub is collectively owned, its functions expand like mad. The community-owned George & Dragon has its own allotment and tiny shop; the Ivyhouse in Nunhead, one of the country's first crowdfunded pubs, does everything from children's concerts to Lindy hop.
Pubs don't have to have found a radical new funding model in order to adapt: The Barley Mow in East Sussex has its own campsite: the Iguana in Edinburgh its own magazine.
Micropubs are frontiersville: often no larger than a station waiting room, often no less ambitious than a Michelin-starred restaurant (if they gave stars for ales), these are a world away from the lairy high- street booze emporia, but also a step on from gastropubs: you're more likely to find a Scotch egg and a sausage roll in these nooks – or even just a 'pub salad', which for those who haven't lived, is when you sprinkle some nuts over some crisps and revel in the crazy mouthfeel.
Micropubs are all about the brewing and the atmosphere, and I have a feeling that they will grow and grow, to become the unofficial front rooms of countless people whose real front rooms are too small or too messy. You can tell how fast they have established themselves on the cultural landscape by the fact that in 2015, Richard Reeve made it his mission to go to each one. He cycled over 2,000 miles visiting 100 micropubs, and raised thousands for the Alzheimer's Society. If I said he hadn't made me want to follow suit, I'd be lying.
The giants of the business have known all along how vibrant the pub scene is. Oisin Rogers has worked in the industry since the early 1990s and says, 'I've always thought they were underrepresented in writing and the media. Restaurants get all the attention, this menu has changed, this chef has moved, this restaurant is colourful. Nobody ever talks about pubs like that, "This landlord has moved, and Crystal Palace should be really excited." Yet we're a non-stop pipeline of constant innovation.' He pauses for a moment, surveys his exquisite miniature dining room. 'But maybe thats the way it should be, because the pubs the pub.'
About the author