Food
Gluten-free polenta, lemon and pistachio cake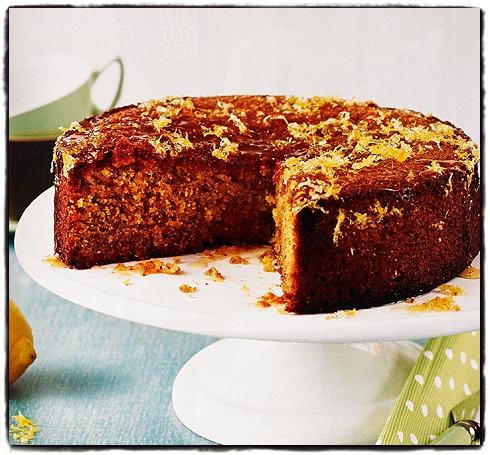 Serves: 8
This gluten-free cake has been our most requested recipe from readers over the years. There's a reason why it's so popular - it's delicious!
Ingredients
150g unsalted shelled pistachio nuts
200g soft butter
200g caster sugar
3 large eggs
100g polenta
150g ground almonds
1 tbsp gluten-free baking powder
zest and juice of 1 lemon
FOR THE SYRUP:
zest and juice of 3 lemons
100g caster sugar
Method
Preheat the oven to 180°C, fan 160°C, gas 4. Lightly grease a 22cm springform cake tin and line with baking paper. Whiz the pistachios in a food processor or blender until finely ground.
In a large bowl, cream the butter and sugar until light and fluffy. Gradually add the eggs, mixing well after each addition.
In another bowl, mix the polenta, ground almonds, pistachios and baking powder. Add this to the butter, egg and sugar mixture and mix well. Stir in the lemon zest and juice and mix until combined.
Pour the mixture into the cake tin, level the top and bake for 45-50 minutes or until golden and firm to the touch. Cover the top of the cake with foil after 30 minutes to stop it browning too much.
To make the syrup, in a small pan bring the lemon zest and juice and caster sugar to the boil, stirring to dissolve the sugar. Reduce the heat and simmer for 3 minutes.
As soon as the cake is out of the oven, pour the hot syrup over it, then leave to cool in the tin.
Tip
This delicious moist cake can be made a few days ahead - the flavour only improves. It's also lovely with sliced oranges, drizzled with honey.
About the author