Food
Foodie film: The Hundred-Foot Journey
Calling all food lovers. Are you looking for something to do this weekend? Get yourself to the cinema too see Helen Mirren's new foodie-filled film, The Hundred-Foot Journey. It'll fill your senses with beautiful scenery, people and, most importantly, food – and lots of it!
In the film the food is undoubtedly the star of the show – almost outdoing the likes of heavyweight acting talent Helen Mirren and Om Puri, who play patrons of the two rival restaurants – one a smart, Michelin-starred French establishment, the other a loud and lively Indian family-run affair.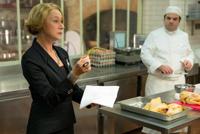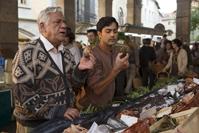 Helen Mirren as Mme Mallory Om Puri of the family business
As well as a delicious array of ingredients bought in colourful markets, cooked up in the respective restaurant kitchens and eaten with gusto (of which there's plenty), there's also rivalry, revenge and romance, all in a picture-book rural French setting that will have you wanting to sell up right now and catch the next cross-Channel ferry to la belle France.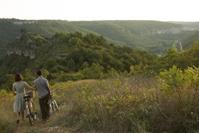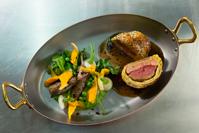 Romantic French scenery Amazing French food
It's clichéd, yes, and Ms Mirren's French accent has to be heard to be believed, but suspend your kitchen disbelief (could Indian spices kept lovingly in a suitcase for years make a difference to any dish?) and wallow in the loveliness of this visual culinary feast, with its spices, sauces and classic cooking aplenty.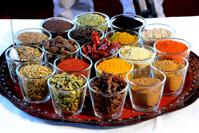 Spices...not in a suitcase
The Hundred-Foot Journey is a food-lovers' film that's sweet and simple, an easy watch that will bring a smile to your face. Warning, you might want to pack a snack that's a bit more substantial than popcorn for this viewing. You will be hungry!
The Hundred-Foot Journey opens in cinemas on September 5th
About the author