Food
Family-friendly Easter ideas
I have a three-year-old son, Teyo, so Easter in our house revolves around chocolate, egg hunts and 'crafts'. I've become pretty savvy at dressing up simple baking to look impressive (if I do say so myself) and it's much cheaper than spending ridiculous amounts on a lot of packaging with a miniscule egg inside.
Here are three winners that I came up with for the Easter weekend. I did make them initially with kids in mind, but I think my friends and family will also be receiving these treats come Easter Sunday! And I'm pretty sure I win the prize for 'most thoughtful relative'.
1. Chocolate cornflake egg nest
We all know how to make chocolate cornflake cakes, but here I've made them into little egg bowls. They need to be chilled once they've been molded. Then you can fill them up with eggs and wrap them in cellophane and ribbon for an extra-special touch.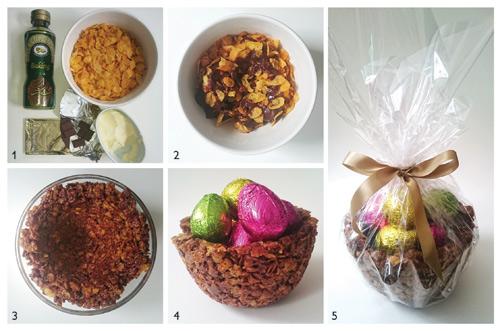 2. Daffodil cupcakes
This is a good way to get kids involved in baking. Simply cut petal shapes from yellow card and colour a lollipop stick green with felt tip or paint. Stick a cupcake in the middle and voila! I made these lovely lemon cupcakes, but you could try any flavour.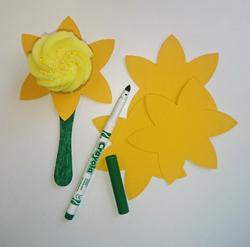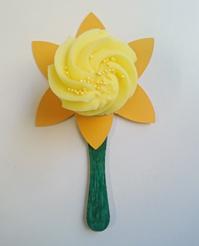 3. Egg box presents
Is there anything you can't make with egg boxes? These take me back to old-school Blue Peter and are a great affordable alternative to Easter eggs. You can put a mix of different eggs or cupcakes in each box to suit different people's tastes (or even just a box of actual eggs for dieters). Add a personal touch by writing names on the boxes.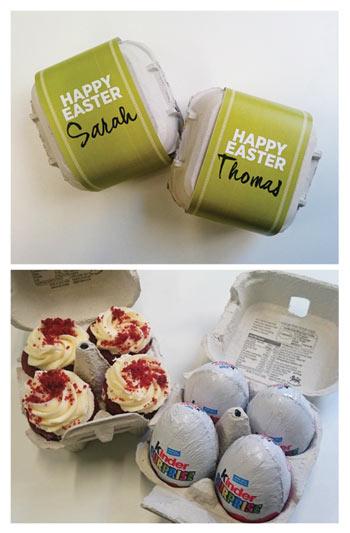 Have you got any easy Easter food ideas to do with kids? Leave us a comment!
About the author