Food
Taking orders - Ella Canta
by Helena Lang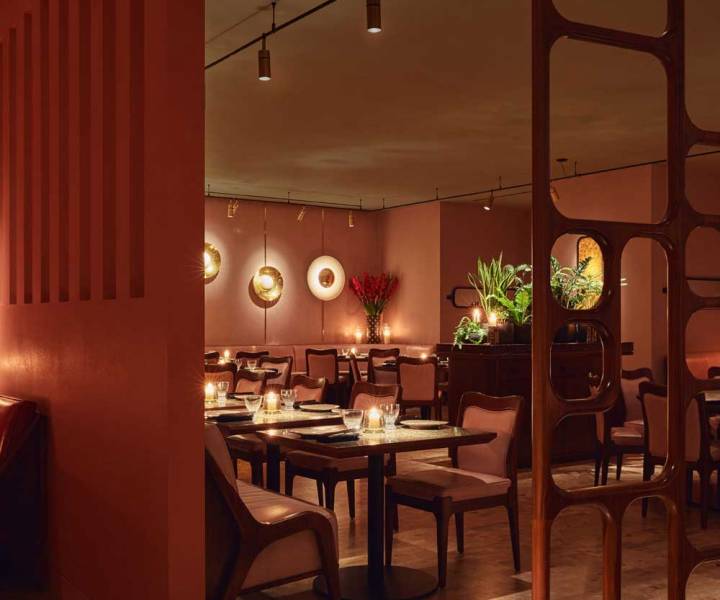 Ella Canta
Our editor-in-chief Helena Lang visited new opening Ella Canta in London.
Where is it: London, at the bottom of Park Lane, near Hyde Park Corner
What's all the fuss about?
Chef Martha Ortiz is like the Frida Kahlo of the food world. Beautiful, impeccably dressed (you can not imagine her getting a speck of chilli sauce on her crisp whites) and distinguished, she is renowned for lifting Mexican food off the streets and away from sizzling fajitas and sloppy burritos. Her spectacular plates of authentic ingredients are cooked with finesse and flair, and she's now brought this colourful, stylish approach to London.
What's the place like?
With a sturdy doorman at the door, you know that this is a serious West End venue anticipating the usual line-up of celebrity guests and social media foodies. The interior is sleek and full of burnished gold and architectural surfaces. There's nothing kitsch or colourful about it, and it is a buzzing, noisy place, so good for groups and parties rather than intimate dinners for two. The staff are gorgeous! They look great, the girls in Carmen Miranda-style dresses with flowers in their hair and colourful, bold jewellery, the chaps in neat cotton waistcoats and slim trousers. They're helpful and friendly, especially when it comes to explaining the menu, which has plenty of ingredients that most customers will never have heard of.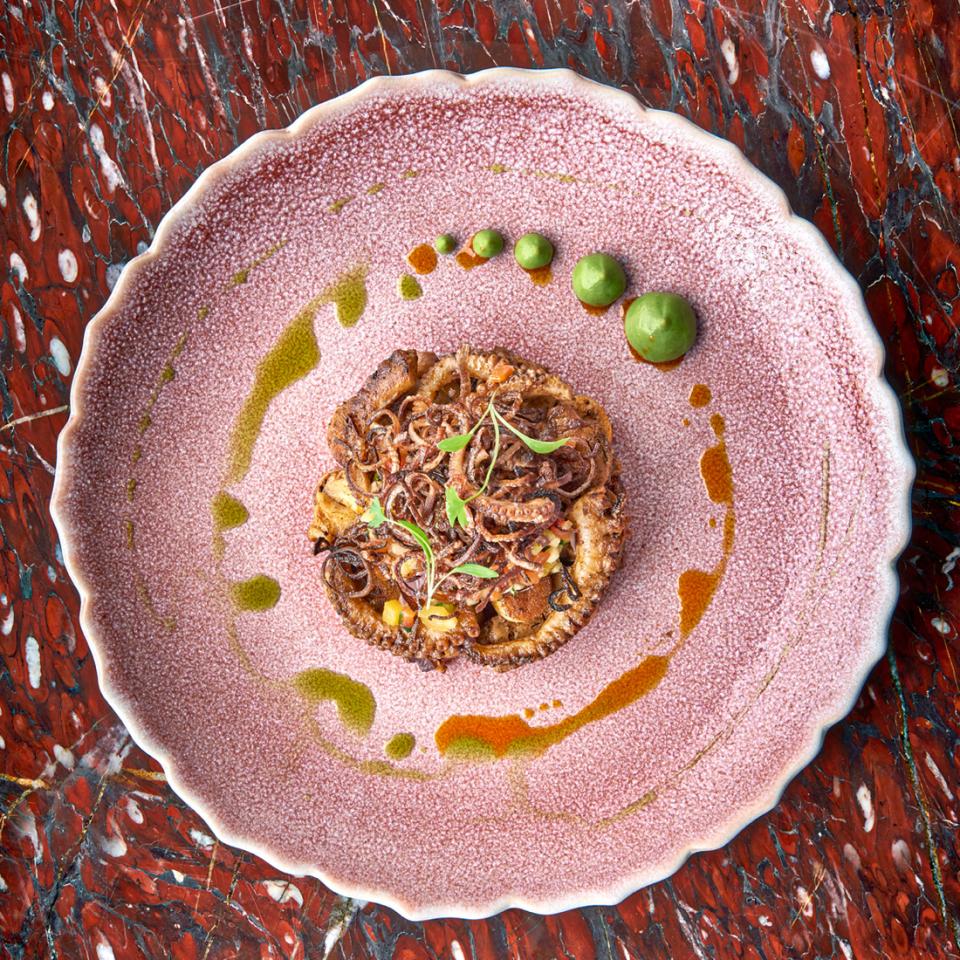 Octopus
What did we eat and drink?
We kicked off with cocktails. My Mayahuel Margarita was a pretty pink concoction, refreshing, tangy and ice cold. My husband's Corona came with a glass of tomato juice with a dash of orange juice, a wedge of lime and a salt rim on the glass for him to create his own Beer-garita. We guzzled these with some guacamole – the smoothest and fluffiest I've ever tasted – garnished with ricotta, pomegranate and a gilded grasshopper whilst browsing the menu. This is divided into Overture (starters to you and me), Main Act (yes, you've guessed it…) and Final Curtain (desserts, naturally). The octopus starter with smoked chile sauce and burnt onion was epic (as it should be at £12), the chopped tentacles tender and delicate and the sauce smooth and silky.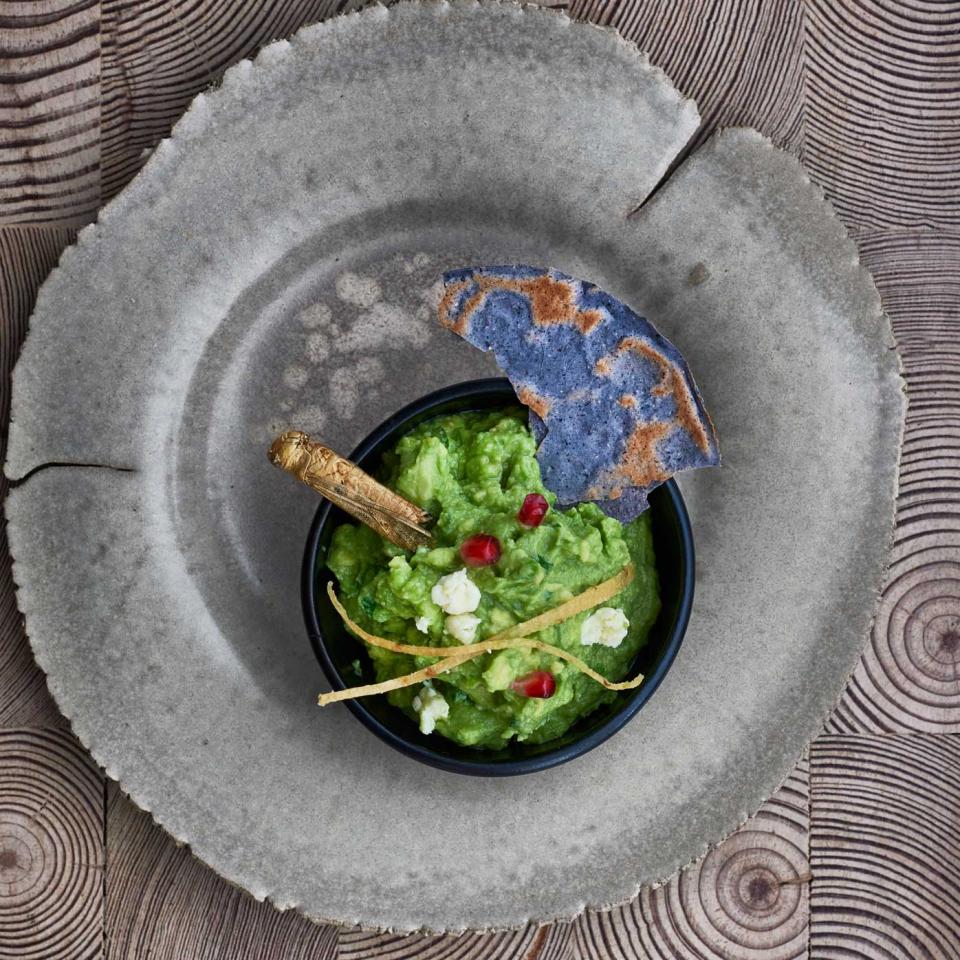 Guacamole
A grilled Mexican Caesar salad (£10) was two halves of Little Gem, chargrilled and piled with Parmesan shavings, a little roasted tomato and two tiny anchovies in crispy batter. The main course of beef fillet, black chichilo with ashes and aubergine (£37) was the dish of the evening. The beef was tender, the sauce rich, smoky and moreish. For dessert I tried a corn and huitlacoche cake (£9). Huitlacoche is a type of fungus that grows on corn plants, which our waitress likened to truffle, although not as pungent. My sweet little sponge was like a moist, corn madeleine and came with the romantic sounding chamomile mystic sauce and some adorable violets. As pretty as a picture. However, if puds aren't your thing, you can also hit the sweet spot with one of the exotic-sounding coffees and spicy chocolates featuring star anise and cloves, or mint and toasted pumpkin seeds.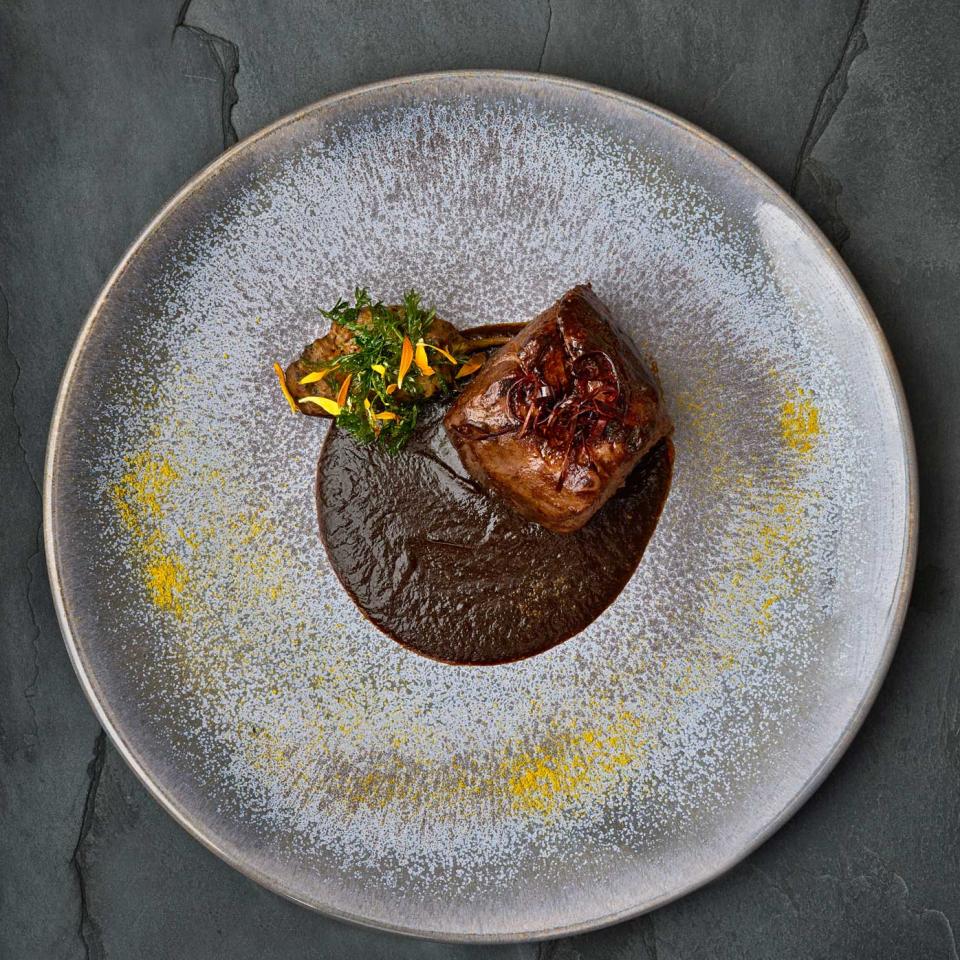 Beef fillet
Your verdict?
This new addition to the upmarket Mayfair scene has got all the foodie influencers wagging their tongues. It's hip and cool, sleek and smart and real destination dining. It's not Mexican food as we know it – no oozing cheese, rustic mince or a red pepper in sight, so put aside your prejudices and try it (albeit at the prices it would have to be for a very special occasion).
Lasting memory?
The little wooden fairground big wheel in colourful colours to play with while you munch on some authentic Mexican petits fours. I want one now!
Don`t miss

---