Food
Ed takes the biscuit
Some of the best food bloggers in Britain queued up to take their turn at decorating our luscious home-made shortbread biscuits with melted chocolate at the launch party of this brilliant new blog.
Everyone tried their hand (some steadier than others) in the hope of winning a rather fabulous dinner for two at cool Scandi-style restaurant North Road in London, but it was the lovely Ed from rocketandsquash.com who took the crown. We just love the little bird he created and rather appropriately tweeted – he even called it a tweetscuit. So cute!
Here he is mid-decoration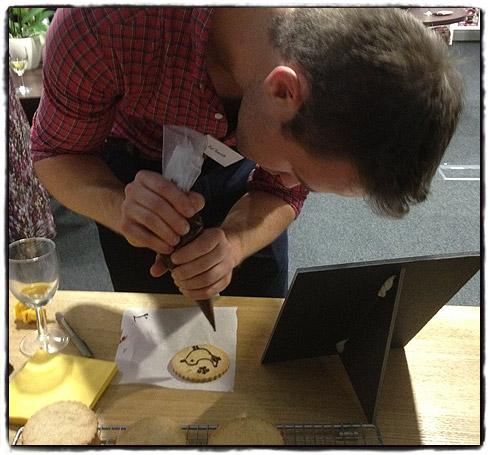 Check out Ed's hot competitors. Who would you have picked as the winner?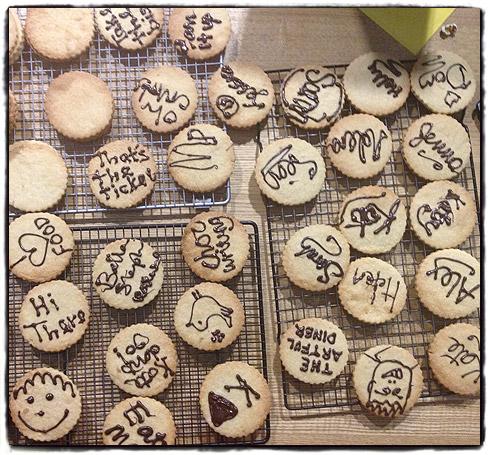 Ever tried writing with chocolate? If you need some tips, check out master pâtissier Eric Lanlard making it look really easy in our video guide. Let us know how you get on!
About the author