Food
Dumplings, Kievs and vodka...we're loving Russian cuisine
The influx of Russian restaurants in town inspired our party food feature in the January issue. Have you tried the chicken Kiev goujons and paprika potatoes with Russian salad dip? I've been keen to look up restaurants to try more of the same.
Our previous mag headquarters in Waterloo were a skip and a hop from Baltic Restaurant and Bar (see below) and we often popped in for a bite and a glass of something reviving after a hard day's work. I can heartily recommend the pierogi which are small dumplings – a little bit like gnocchi. Pierogi are often served tossed in lots of butter, and cheese frequently features too. What's not to like? Perfect comfort food with a difference for a cold frosty day. The following are on my wish list, let us know if you get there first and what you had to eat...
Splash out
Mari Vanna, Knightsbridge
An over-the-top take on Russian food, with authentic Russian cooking accompanied by a great big portion of kitsch – it's crammed with knick-knacks, crockery, photographs and chandeliers. Treat yourself to tender veal fillet frikadeller(meatballs) with caramelised onion mashed potato (£18) or beef stroganoff (thinly sliced fillet beef served with buckwheat and wild mushrooms – £21). I like the sound of the three-course set lunch for £25.
Mid-range
Nikita's, West Brompton
Nikita's website promises to shatter the myth that Russian food is heavy and tasteless. See for yourself and order their chicken kiev (£13.95) or govjazhij stejk v souse – steak wrapped in a light pancake and served in a mushroom, onion and red pepper vodka sauce (£23.50).
Fun night out
Borshtch 'n' Tears, South Kensington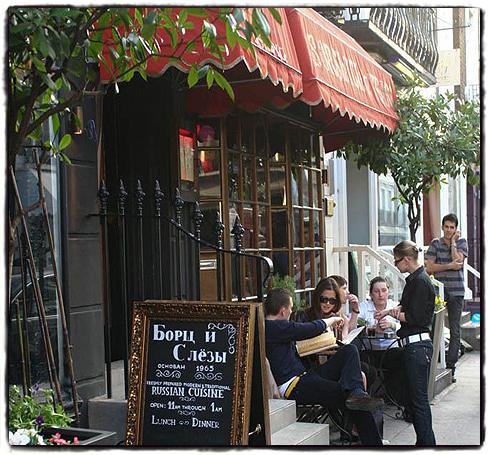 Sounds like a fun night out - Russian food accompanied by live music from Russian folk artists. Modern take on traditional Russian cuisine and the food and vodka is surprisingly reasonable for well heeled Kensington. I'm going to order the herring salad, borscht or solyanka (mixed meat) soups with piroshki (little stuffed buns). Average price is £20-£40 per meal.
And, last but not least, my old favorite..
Baltic Restaurant and Bar, Southwark
If you fancy Russian dumplings south of the River and other Eastern European favourites, head to Baltic, by Southwark Tube station. Choose spaetzle (fine egg dumplings fried with peas and bacon), pierogi (filled with potato, cheese and spring onion or spiced pork and bacon) or Siberian pelmeni (small veal and pork dumplings). At £6 to £6.50, they'll satisfy your Russian cravings without busting the budget. There's also a pre-theatre menu – two courses for £15.50 or three for £18.50.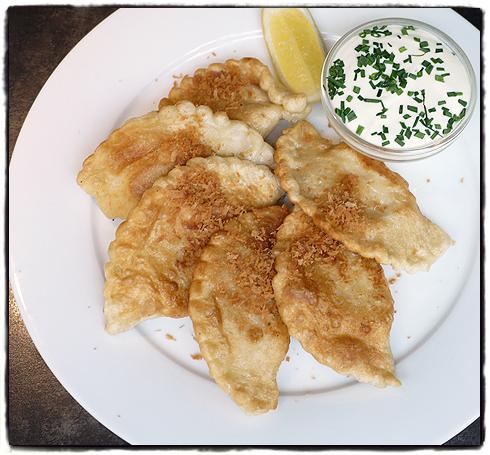 About the author