Food
Dinner party tips
by Sarah Alcock
The best way to learn anything is to be thrown in at the deep end and left to fend for oneself – and that was certainly the case for Bibi Lynch, who hosted her first dinner party aged 50. We asked Bibi for her most valuable lessons from the experience, plus we've added a few pearls of wisdom from our own entertaining experiences, too.
Bibi's tips:
• Make sure you have as many chairs as you have guests.
• Ask about dietary requirements.
• Have a Plan B (in my case, a vegetable tart) in the fridge.
• Prep and cook as much as you can before your guests arrive.
• Allocate the meeting/greeting/drink-pouring duties.
• Develop a sense of humour and perspective.
• Remember to breathe.
Tips from the team:
* Digital content editor Lisa Harris points out that no one wants a 'hangry' guest, so have some nibbles set aside for when guests arrive. Try serving these in teacups - "it's disproportionately pleasing for the effort"!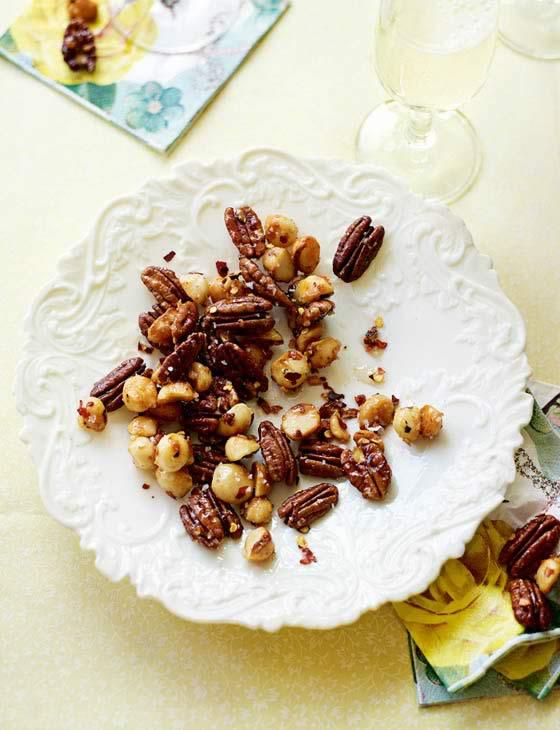 These maple, sea salt and chilli roasted nuts make for a great nibble...
* ...But don't overdo the snacks! Acting food editor Tamsin Burnett-Hall says, "you don't want guests to fill up on these instead of the meal you've been slaving over all day."
* Tamsin also emphasizes that you should never make apologies for your food (unless of course you have accidentally incinerated it or served it raw!). "Present your meal with aplomb and your guests will applaud you."
* Serve a deceptively easy cocktail: Lisa loves brandy, poured over a sugar cube and topped up with Prosecco. "It takes mere minutes but looks impressive."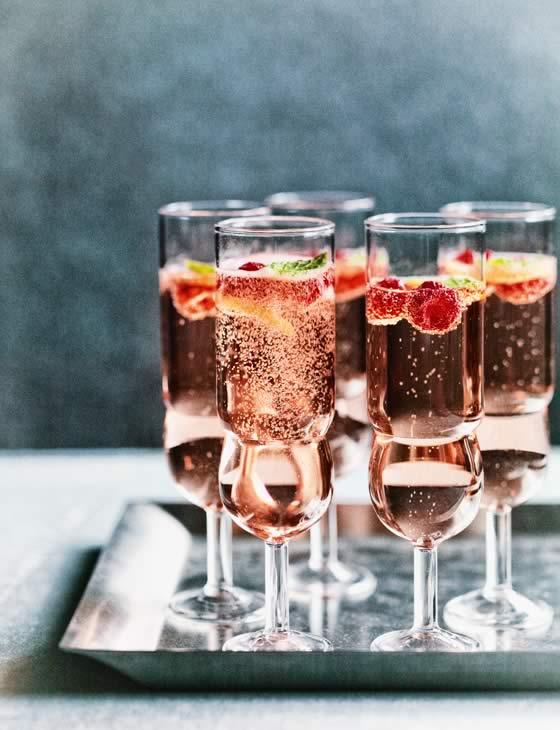 Rosé, raspberry & mint fizz cocktails are super easy to make
* ..."But as the host, don't drink too much before the food is served," a point raised by publisher Amy Bell (a tip learnt from experience, Amy?)
* Make life easier on yourself – Amy says: "One of my favourite dinner parties was a pot luck supper where we had a Moroccan theme and everyone brought a dish – easiest dinner party ever!"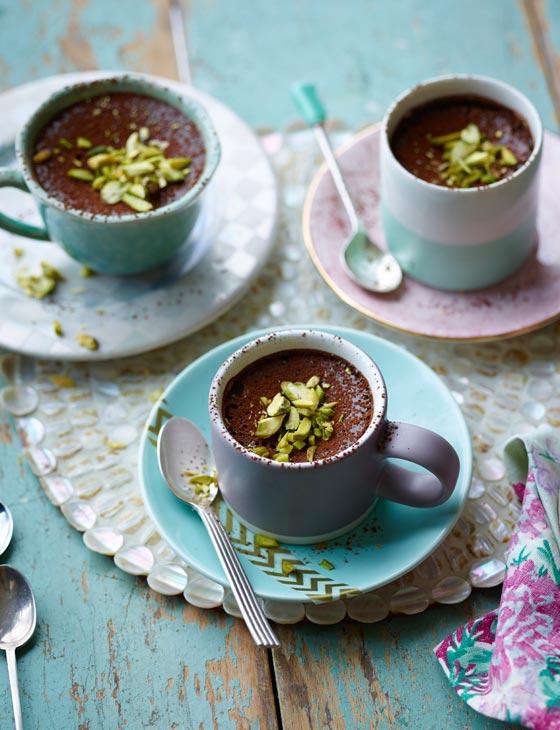 Prepare these chocolate, sour cherry and pistachio pots earlier in the day
* And opt for a deceptively simple dessert: Tamsin says, "a pudding like chocolate fondant is always a hit, can be prepared ahead of time and is way simpler than you may have thought."
* Chief sub Kate Whitfield recommends serving a big dish that everyone can dig into – a lasagne, for example – which can also be made ahead of time.
* Do the washing up as you go, and before bedtime. "Okay, it's a bit grim, but being confronted by a messy kitchen first thing may just be grimmer." Lisa advises putting on Absolute 80's radio and grabbing a nightcap for motivation.
Don`t miss

---