Food
Could you handle the Las Vegas buffet breakfast?
Las Vegas, a top foodie destination? Well, I've just got back from a trip to Sin City and, surprisingly, can vouch for Forbes magazine's claim that it's the 'biggest culinary stage in the US'.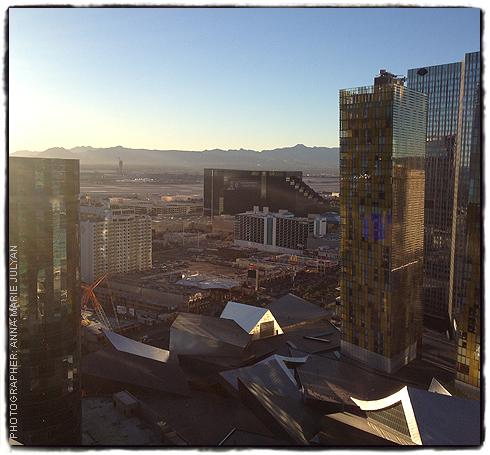 But don't just take my word for it – Gordon Ramsay's opening a second restaurant there next month and top Japanese eatery Nobu has chosen Vegas as the destination for its very first hotel. For me, though, it's all about the hotel breakfast/brunch buffets.
Back in the day, buffets were introduced by Vegas hotel owners to keep big spenders inside the casino for as long as possible. Unsurprisingly, they developed a reputation for quantity over quality. Some things don't change (the sheer volume of food, that is), but recent openings, such as Wicked Spoon at The Cosmopolitan and Bacchanal at Caesars Palace, are about so much more than piled-high plates.
Bacchanal has nine kitchens (one is entirely dedicated to desserts), with manned stations serving fresh food, from every cuisine imaginable, all day. At Simon Restaurant & Lounge at Palms Casino – a smaller buffet that cooks hot food to order – I ate perfectly cooked eggs benedict with pulled pork, heritage tomatoes, jalapeño cheddar biscuits and creole hollandaise.
At Wicked Spoon I fell in love with the bagel bar – pick a flavour, toast it, add whipped butter and homemade jam, or cream cheese and smoked salmon. French toast with maple syrup – oh, there was so much maple syrup – was another highlight, and the pancakes – soft buttermilk flecked with blueberries, red velvet, treacle flavoured... Yes, I sampled them all. I was hungry.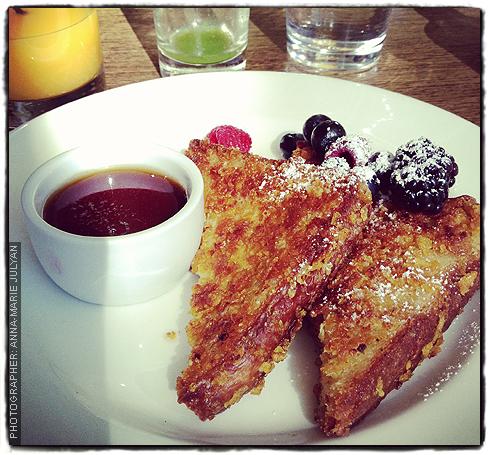 Speaking of being hungry, check out the 'junk food' breakfast at Palm's. Have you ever seen such a collection of sweet treats? Marge Simpson hair-shaped cotton candy, pink popcorn, choc-chip cookies, homemade marshmallows and Rice Krispie cakes...sugar on a plate!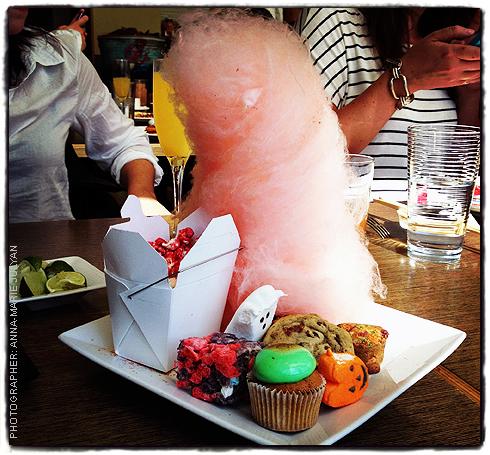 Describe your perfect brunch in the comments box below – we're hungry for ideas!
About the author