Food
Corkscrews - Tried & Tested
Corkscrews are an essential part of any Christmas celebrations, but which is the best one for you? Read our corkscrew review to find out which is the best corkscrew to get popping corks over the festive season:
For style gurus: Wing Corkscrew (Premier Housewares), £5.99
Probably the most common type found in domestic kitchens. Our test model (pictured above) has a soft-touch body that's comfortable to hold with a great contemporary look. The only downside is that usually this variety has a handle that doubles as a bottle-top opener and you've lost that in the funky design.
For gadget lovers: Lever-Arm Power Arc corkscrew (Kitchen Craft), £15
This high-tech model is intended to make opening a corked bottle of wine as effortless as twisting a screw cap. You pull the lever down to screw the 'worm' of the corkscrew in, then raise the lever to pull the cork out in one motion, and it has a built-in foil-cutter to make life simple. Smart in matt black and chrome, this could easily grace any wannabe bartender's table.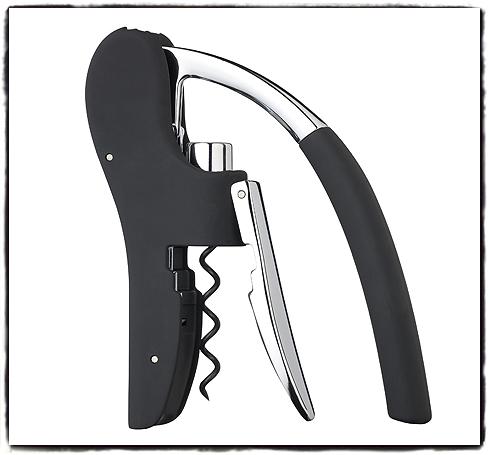 For connoisseurs: 'Rabbit' Waiter's Best Friend corkscrew (Metrokane), £21
Slim, sleek and called a 'friend' for good reason. The slimline design is ideal for keeping in your pocket so it's always on hand for an impromptu bottle-opening occasion. The simple lever requires a bit more skill and muscle than the other models tested but when you've got the hang of opening bottles with it you won't look back.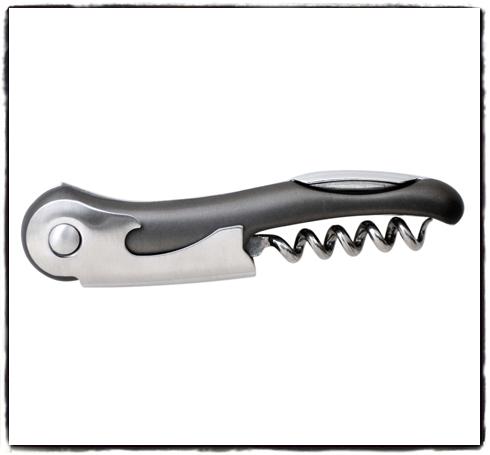 WIN!

We've got a Kitchen Craft Power Arc corkscrew, plus a whole hamper of other great Kitchen Craft goodies worth £200, for you to win.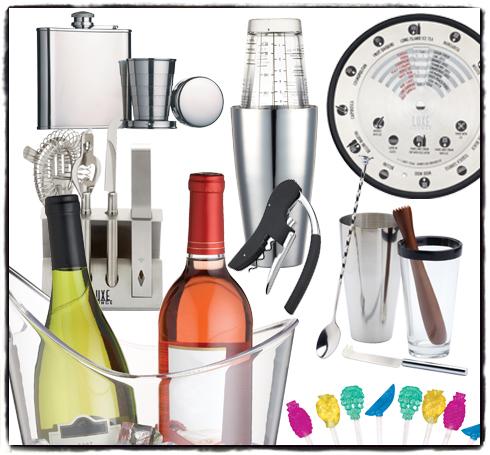 The hamper includes...
Bar Craft Lever-Arm Power Arc Corkscrew
Connoisseur Deluxe stainless steel bottle holder and pourer
Connoisseur Deluxe wine pourer and stopper
Bar Craft stainless steel hip flask and collapsible shot cup
Bar Craft novelty fruit cocktail stirrers
Bar Craft Rotary Action Acrylic Ice Crusher
Bar Craft Clear Acrylic drinks pail / wine cooler
Luxe Lounge four piece Mojito cocktail set
Luxe Lounge five piece cocktail tool set
Luxe Lounge Traditional 400ml Boston cocktail shaker
Luxe Lounge stainless steel cocktail compass
Luxe Lounge cocktail umbrellas
Luxe Lounge mini cocktail Martini cocktail set
Kitchen Craft 13-piece slate appetiser set
Read more about the range of Bar Craft Luxe Lounge products


To enter...
Simply follow us @Tried_Tasted and retweet the folllowing from your Twitter account:
I want to win a #CocktailHamper worth £200 from @KitchenCraft! Follow @Tried_Tasted and RT to enter T&Cs
Competition closes at 8am Thursday 19th December 2013. Delivery before Christmas cannot be guaranteed.
For more up-to-date Kitchen Craft news:
• Follow Kitchen Craft on Twitter @KitchenCraft
• Become a fan on Facebook: MagimixUK
• Or visit their website kitchencraft.co.uk
For full details of this prize, please read our terms and conditions.
About the author