Food
Cherry Menlove's spiced apple pie
by Sarah Alcock
As it's Thanksgiving, we're in the mood for autumnal comfort puds to warm us up, and Cherry Menlove's spiced apple pie from her Autumn eBook is just the ticket. When we tried it in the office, some said it was the tastiest apple pie they'd ever eaten. Bake it this weekend and let us know if you agree!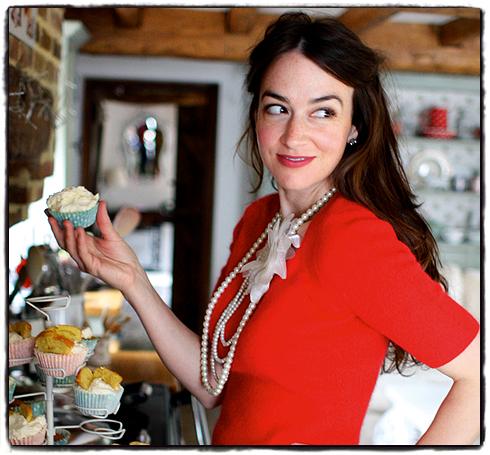 Ingredients
6 cooking apples, peeled and chopped
200g light brown soft sugar, plus extra for sprinkling
1 tsp ground cinnamon
1 tsp freshly ground nutmeg
½ tsp ground ginger
FOR THE PASTRY:
200g unsalted butter, softened
30g caster sugar
350g plain flour, plus extra for dusting
1 beaten egg, for glazing
Method
Preheat the oven to 190°C, fan 170°C, gas 5.
Put the apples in a large mixing bowl. Sprinkle over the sugar, cinnamon, nutmeg and ginger and mix well.
Cover with a plate or tea towel and leave the apples to macerate for at least 30 minutes at room temperature, stirring occasionally. Drain any excess liquid from the apples 5 minutes before adding them to the pie.
Put the butter, sugar and ½ teaspoon of salt in another large mixing bowl, then sift in the flour.
Using your fingertips, mix all of the ingredients together to a crumb-like consistency.
Add 60ml cold water and, using your hands, mix the ingredients together to form a pastry ball. If the pastry is too dry and crumbly, add more water, a few drops at a time.
Divide the pastry in half, dust a work surface with flour, then roll half of the pastry out to about 3mm thick and wide enough to cover the base and sides of a 25cm round pie dish.
Roll the pastry over the pie dish, ease it in and trim off any excess using a sharp knife.
Add the drained macerated apples to the pie dish, spreading them evenly across the base.
Roll the other half of the pastry out to about 3mm thick and wide enough to cover the top of the pie dish. Use a small star-shaped cookie cutter to cut out about 10 stars from the pie lid. Discard the cut out stars.
Carefully top the pie with the pie lid and seal it, using a fork to squeeze the pastry bottom and lid together around the edges of the pie dish.
Glaze the top of the pie with beaten egg using a pastry brush.
Sprinkle the top of the pie with a little light brown soft sugar – this will give it a lovely golden finish.
Bake in the oven for 30-45 minutes, checking on the pie after 30 minutes.
Tip
Macerate the apples and make the pastry the day before. Store the apples in an airtight container and wrap the pastry in clingfilm; keep both chilled.
Don`t miss

---