Although February is usually cold and miserable, it is brightened by blood oranges. Imported from Spain and Italy, at first glance the fruit just looks like ordinary oranges, but when sliced open a jewelled, ruby red interior is revealed.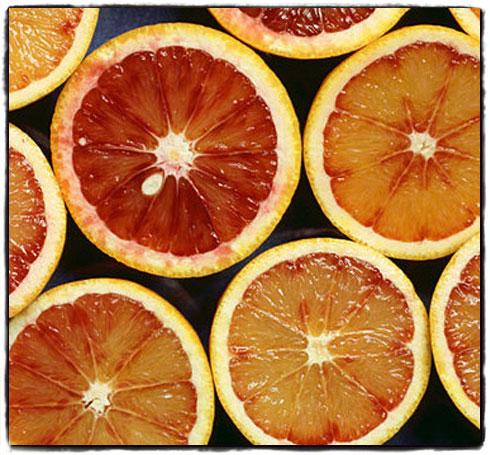 The mouth-puckering tartness of blood oranges is magical in both sweet and savoury dishes. Incorporate them into a dessert recipe to wow your dinner party guests, like these blood orange and rosemary caramel puddings, or turn them into a luxurious weekend brunch – try these pancakes with blood oranges and Greek yogurt.
For more ideas...
Create a simple but stunning fruit plate of sliced blood oranges, drizzled with orange blossom honey and scattered with chopped pistachios and mint.
Mix segments of blood orange with chicory leaves and thinly sliced red onion, and serve with chargrilled tuna.
Squeeze the juice to use in blush-coloured curd, delicate jellies or a ruby-red twist on a Margarita.
About the author