Food
Black History Month: 7 Black British foodies shifting the UK's food culture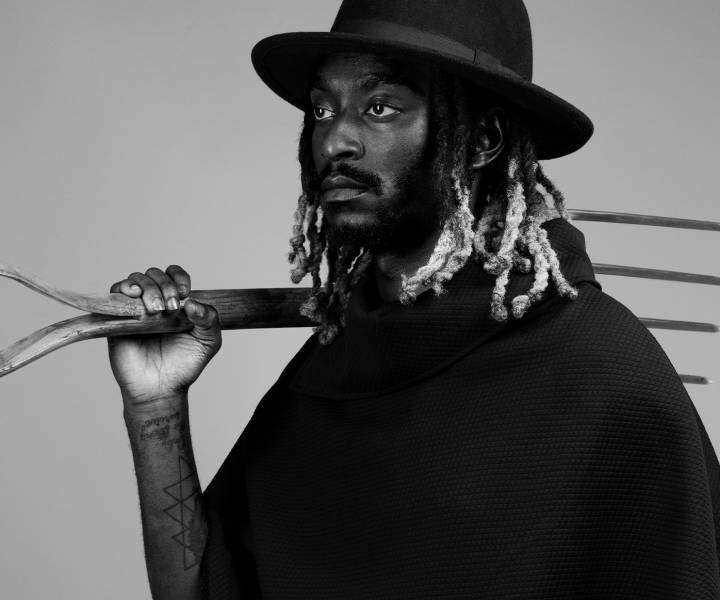 William JM Chilila - Image by Julian George
The British culinary scene is overflowing with talent, and we've rounded up a list of our favourite Black British foodies who are influencing the way we eat, cook and enjoy food.
Cultural diversity has had an undeniable impact on the way we consume food in the UK. As far back as the 1920s, when the first Caribbean establishments in the UK started trading, complex structural issues such as racism, gender inequality and socioeconomic barriers often determined who got in, who stayed and whose words were deemed valuable – almost always erasing the contribution of these cooks and chefs.
But as years have gone by, we've seen a plethora of Caribbean and West African restaurants, takeaways and pop-ups become a mainstay on British high streets, offering mouth-watering cuisine full of flavour that goes beyond what we determine as standard British dishes, such as fish and chips, chicken tikka masala and cottage pie. There's now an exciting array of Black British chefs bringing a vast selection of flavourful dishes that encourage us to extend our palate.
Here are 7 Black British foodies who constantly raise the bar higher when it comes to what we put on our plates. Get your tastebuds ready and meet the brilliant culinary stars who continue to influence the way we eat, cook and enjoy food. Bon appétit!
1. Andi Oliver
You may recognise Andi Oliver as one of the hosts of the Great British Menu. The London-based chef, broadcaster and restaurateur has always had an appetite for tasty cuisine. Born in London, she grew up in Bury St Edmunds but had a spell in Cyprus because her father was in the RAF. It's her Antiguan heritage that shines throughout the menu of her east London restaurant, Wadadli Kitchen, though (its moniker taken from the indigenous Arawak name for the island). Here, home-cooked Caribbean classics and innovations (from Andi's curry goat loaded fries to the spiced seafood boil) get plated up in an easy, familial atmosphere.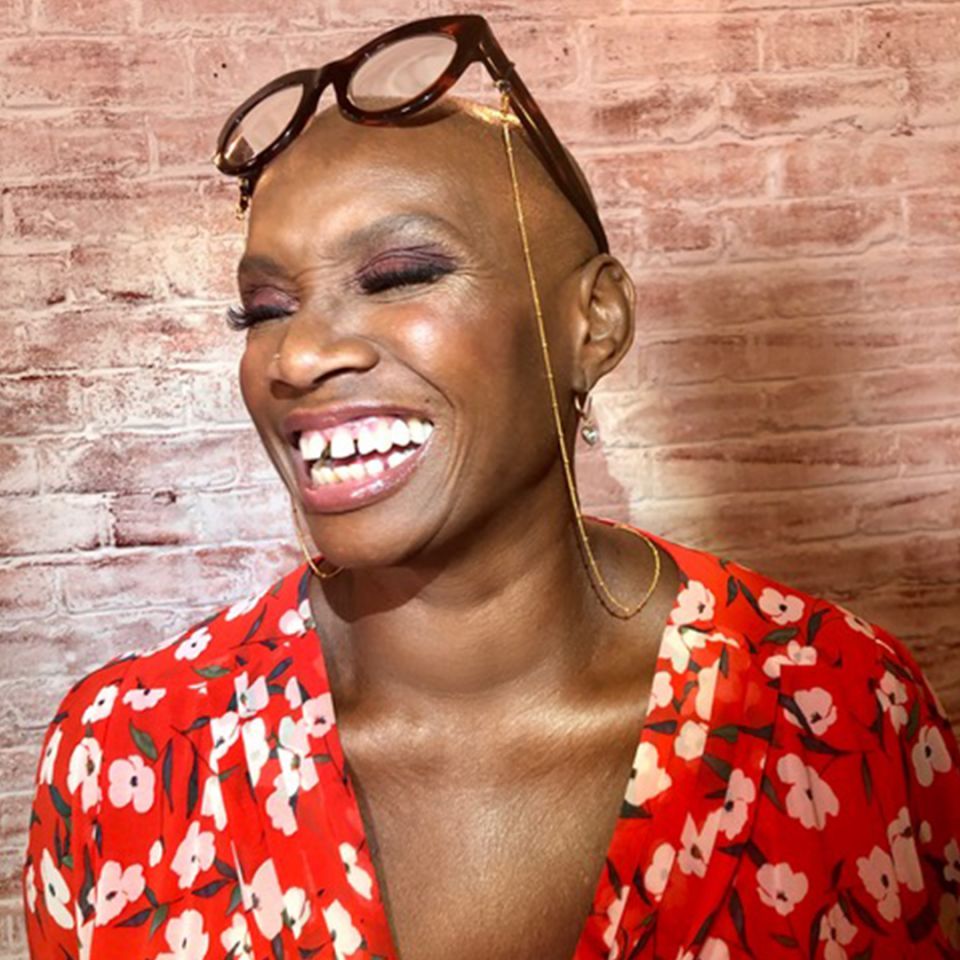 2. William JM Chilila
After making it to the semi-finals of MasterChef: The Professionals in 2018, Zambian-born William JM Chilila went on to become the head chef of London West African fine-dining restaurant Akoko (with a signature dish of traditional pounded yam served with egusi soup and grilled lobster) in 2020. He is now branching out as a freelance chef, holding pop-up events in central London, and finding exciting ways to bring the cuisine of his homeland to a wider audience. Check out William's chicken yassa recipe.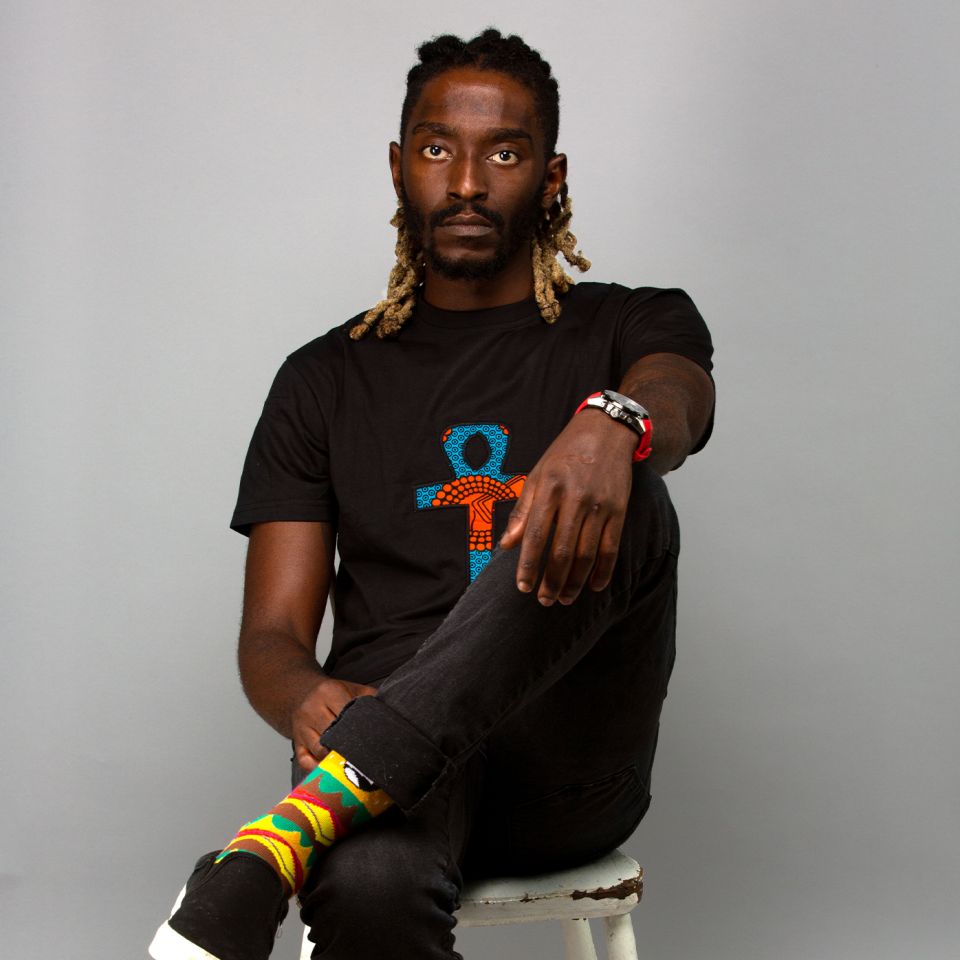 Image credit: Julian George
3. Riaz Phillips
When news broke in May 2020 that Black and Asian communities were being disproportionately impacted by Covid, food writer Riaz Phillips knew he wanted to help. In just six weeks, he created Community Comfort, a digital community cookbook that brings together more than 100 recipes by cooks from migrant backgrounds, with all proceeds going towards a fund for BAME victims of the pandemic. It follows his 2017 self-published book Belly Full, which looks into the characters and culture behind Caribbean cooking in the UK (most of Riaz's family originate from Jamaica and the Caribbean).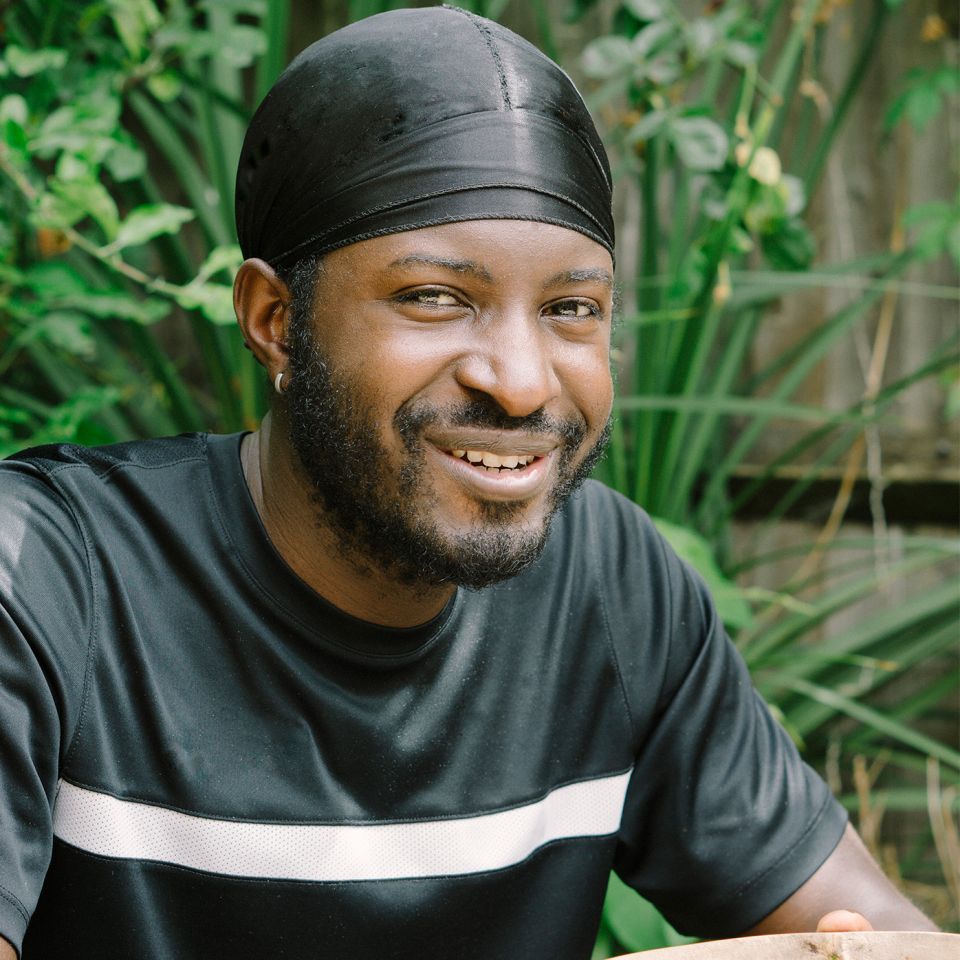 Image credit: Riaz Philips
4. James Cochran
A banquet winner on the 2018 series of the Great British Menu, Whitstable-born James Cochran has worked in some elite kitchens, having spent five years at the world-renowned The Ledbury and four at The Harwood, both in London. At his own restaurant venture, 12:51 in north London, his joint Vincentian and Scottish heritage really comes into play, with flavour-packed dishes like barbecue Cornish curried hake on the menu. Earlier this year, James also launched a campaign to raise funds for those impacted by the eruption of the La Soufriere volcano in Saint Vincent, which displaced around 20,000 people. Check out James' recipes.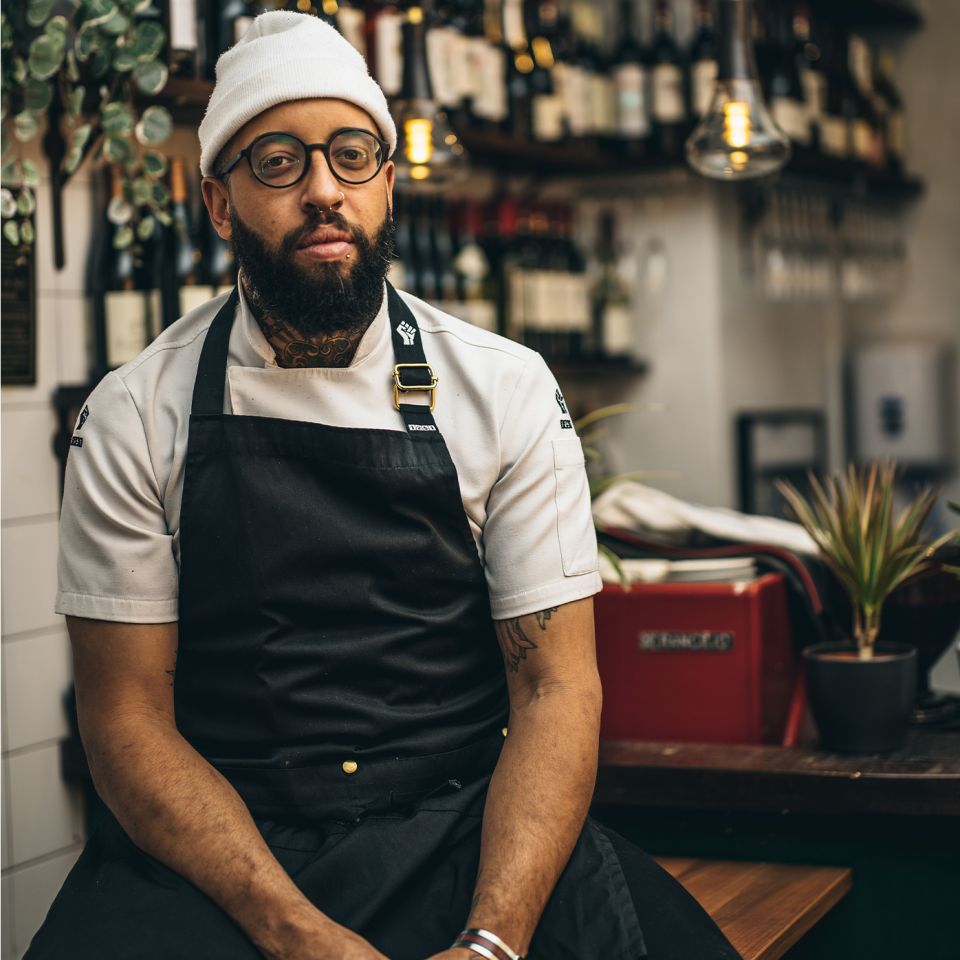 Image credit: @lateef.photography
5. Ruby Tandoh
We first became acquainted with Ruby Tandoh when she made it to the finals of season four of The Great British Bake Off in 2013, and like so many talented contestants (such as Nadiya Hussain), she's been able to carve out a successful culinary career for herself. Having spoken openly about eating disorders and food fads, Ruby has become a powerful voice in the world of food, and has published a plethora of books, including Eat Up: Food, Appetite and Eating What You Want; Cook As You Are: Recipes for Real Life, Hungry Cooks and Messy Kitchens and Do What You Want: A Zine About Mental Wellbeing.
6. Yvonne Maxwell (Pass The Dutchpot)
A documentary photographer, cooking enthusiast and traveller, Yvonne Maxwell knows a thing or two about delicious food and good people. She runs Pass the Dutch Pot, a platform that highlights food and culture around the world. She documents communities she comes across throughout the African diaspora and features everything from the salt harvesters of Senegal to the vast variety of plantain found all over the Caribbean, Southeast Asia and Central and South America. Last year, her delicious roasted plantain with pistachio ice cream and salted pistachio brittle recipe was featured in Riaz Phillips' Community Comfort cookbook.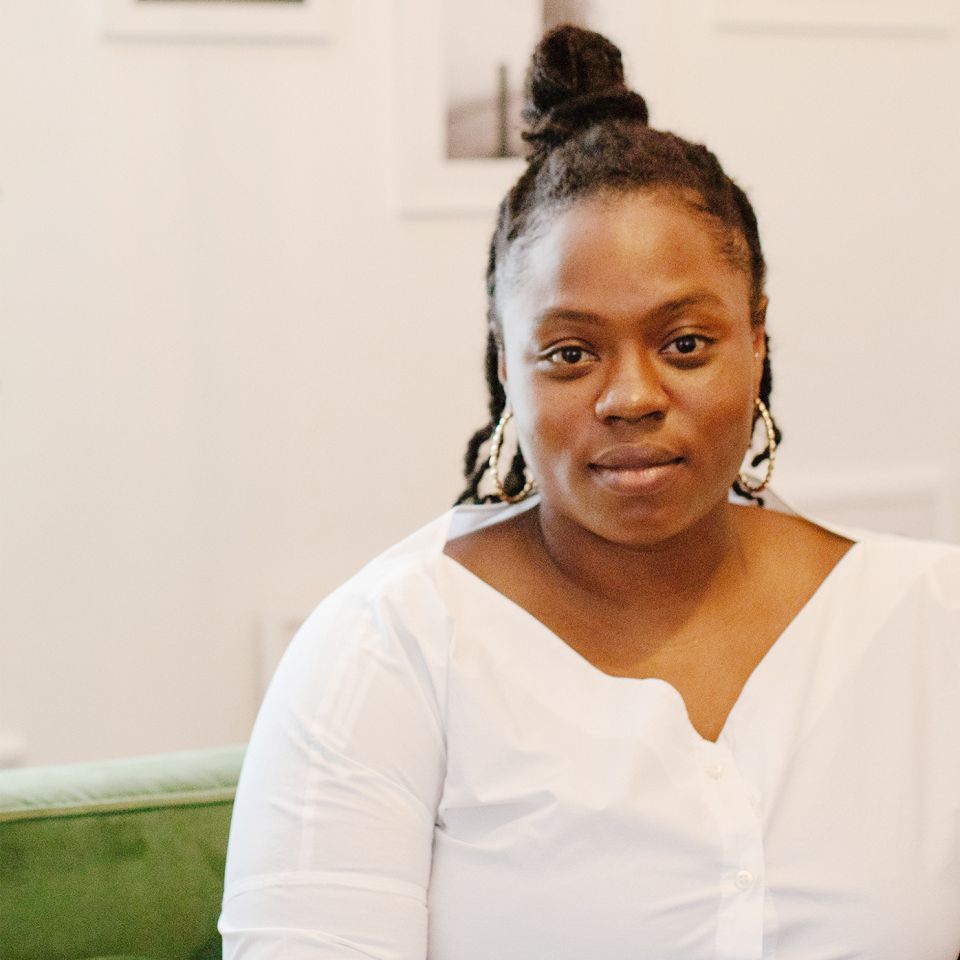 Image credit: Yvonne Maxwell
7. Shanice Bryce
After taking a trip to Jamaica to visit family and witnessing the levels of plastic pollution close to where her grandfather lived, Shanice Bryce wanted to help raise money for local organisations taking on the issue. What began as a one-off fundraiser has since turned into a business: she launched OOM (Out of Many) supper club, a regular immersive dining experience serving plant-based Caribbean food. Not only does it promote an ethical way of living but offers a culinary experience that is inclusive to all. And what's on the menu? Previous supper clubs have served everything from sweet potato croquettes to 'deconstructed' carrot cake.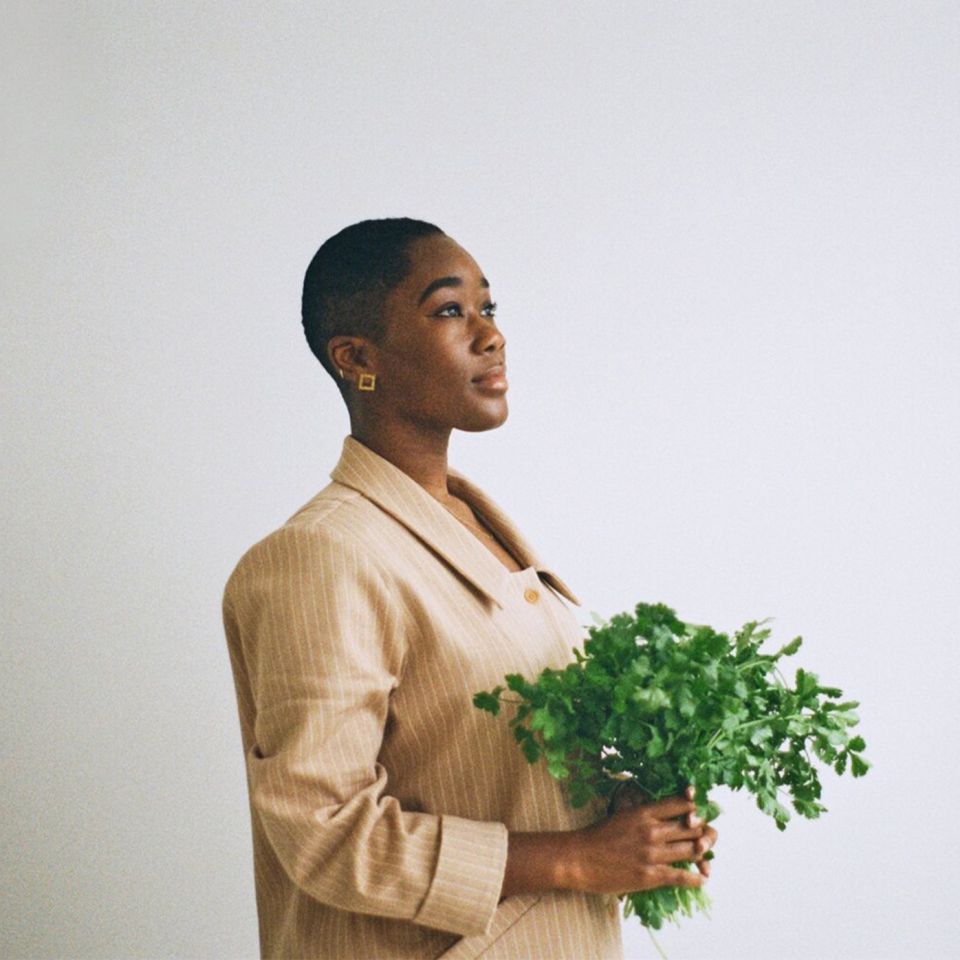 Image credit: Angela Harrington
Don`t miss

---