Food
After service: Ben Tish
by Andréa Childs
Chef Ben Tish, formerly chef director of the Salt Yard Group on his art collection, his passion for plants and going it alone...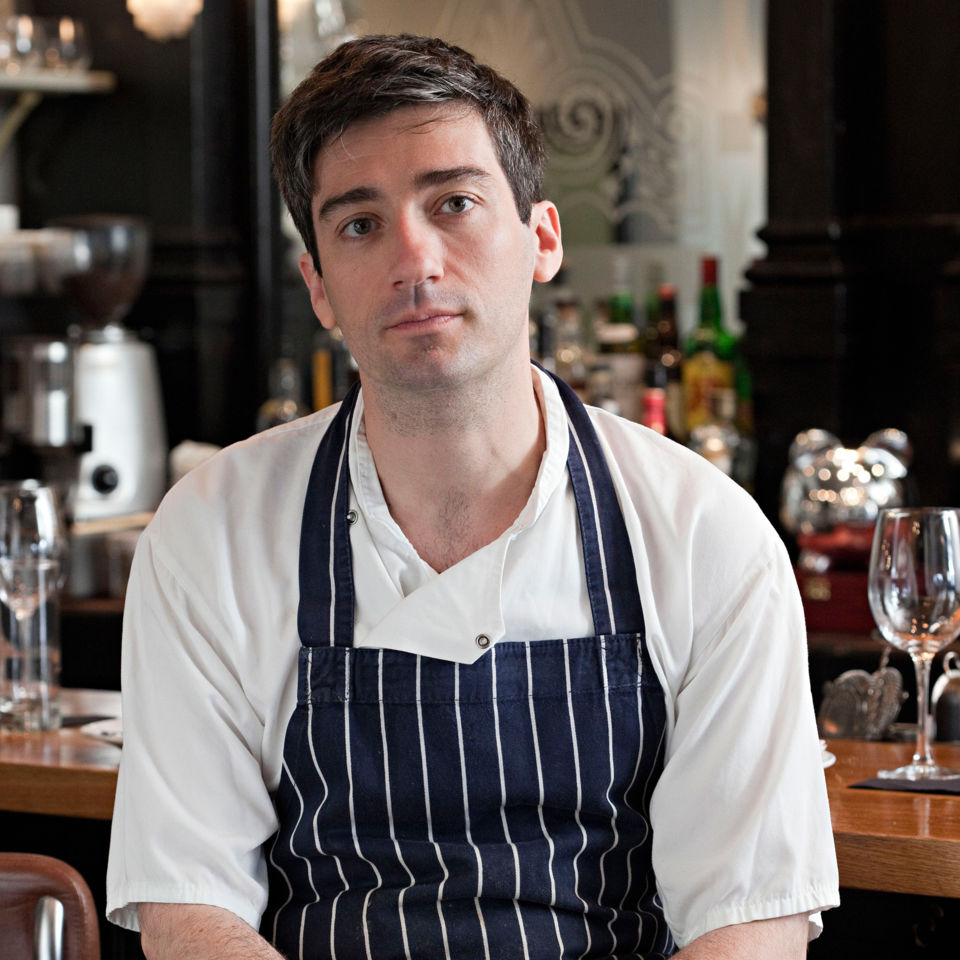 My work and home life have recently been turned upside down. After 11 years, I left my position as chef director of the Salt Yard Group restaurants in March to launch my first solo venture – a restaurant with rooms outside London, which will open in early 2018. My wife, Nykeeta, is my partner in the project, which is really exciting.
We both bring different skills to the job. Nykeeta is a foodie but her background is in marketing. Her role is looking after operations for the business. And obviously, I cook! At the moment, we're planning the look of our rooms and restaurant. The good thing is that Nykeeta and I see more of each other than we've ever done.
As a young chef, you're at the coalface. It's very hands-on, hard work and the money's not good when you're starting out. But you're plugged into the food and the buzz of the kitchen, and that's what keeps you going. When you move into a more executive role, as I did overseeing five restaurants at Salt Yard, it's more about strategy and mentoring. You need to keep in touch with the kitchen; the fun and creativity that got you into the business.
I live and breathe food, and it doesn't stop once I leave the kitchen. Even when I'm at my busiest I push myself to eat out to see what my competitors are doing, I read cookbooks, and I love to cook at home. I like to experiment with flavours – I recently made Malaysian-style roast chicken. We'll often have friends over but they rarely cook for me. We get invited for drinks instead – less pressure!
I ensure that at least 10 per cent of my life is about other stuff. Nykeeta and I have collected a few pieces of contemporary art and we enjoy going to galleries. We love to travel, too. We choose somewhere far flung and exotic or zone in on the food. We're going to Italy soon. My ideal is to choose a villa close to a town with a market, so I get to cook all the amazing produce.
Our French bulldog, Piglet, comes everywhere with us. I find walking very restorative – either as a time-out or a chance to make calls and get my head into gear – so daily walks with Piglet are great. Nykeeta and I also do a lot of hill walking and will head off to the Yorkshire Dales for a weekend. Of course, we always plan a route that involves a good lunch.
I'm lucky to have a big garden where I grow fruit and vegetables. The garden was already established with lots of amazing flowers when we moved in. We got a gardener at first because we didn't have any experience but now we have taught ourselves.I'm out there most mornings with a cup of tea. It's therapeutic and addictive. I wouldn't swap gardening for cooking but it's a close second.
Ben is working with ceramic cookware company GreenPan to promote their new range.
Don`t miss

---