Food
Anjum Anand's guide to cooking with spices
The secret to authentic Indian food is a homemade spice mix, says Anjum Anand. Read on for her ultimate guide to different spices...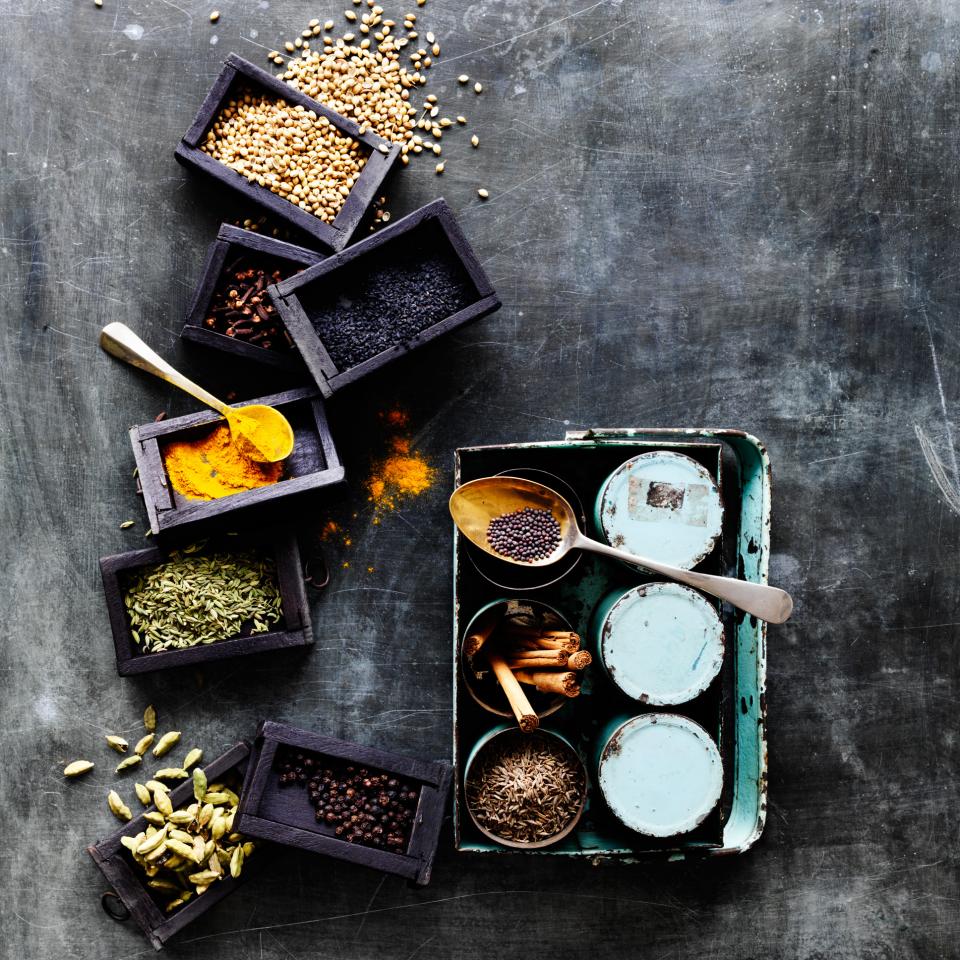 Mustard seeds
When fried in hot oil, mustard seeds have a delicious nuttiness with just a hint of mustard heat. They come in white, yellow, black and brown varieties. Mustard oil is also very common in Indian cuisine.
Fennel seeds
Fennel seeds have a slightly sweet, aniseed flavour. They magically bring both coolness and warmth to a curry.
Cinnamon
We all know cinnamon from baking, but it adds a lovely fragrance to savoury food, too. You'll often spot a stick of cinnamon in slow-cooked Indian dishes.
Cardamom
Green cardamom has a uniquely fragrant, almost citrusy spice. It is much loved in Indian puddings and is part of the spice blend in many curries. Its cousin, black cardamom, is similar but even stronger. Both types of cardamom should be used sparingly, as they are very potent.
Black peppercorn
Black peppercorns are strong and spicy but also very aromatic. They add a delicious layer of fragrant flavour to curries.
Cumin
One of the most heavily used spices in Indian food, cumin adds an earthy warmth to everything and there isn't an ingredient it disagrees with. You can use it ground or in seed form; once toasted, it adds a pleasant nuttiness to everything from curries to sala
Coriander
Coriander brings a fresh, almost zingy bite to dishes. Available both as seeds and ground, it is gentle enough to pair with everything.
Nigella seeds
Nigella seeds (also known as black onion seeds) have a lovely flavour, like mild onion but with a little more bitterness. They're excellent as part of a spice blend, or scattered over Indian breads.
Tumeric
This is the spice that gives curries that vibrant golden-orange colour. It's considered very healthy, due to its anti-inflammatory properties, but the taste can be rather earthy. A little goes
a long way, so don't overdo it.
Cloves
A powerful spice that adds warmth and aroma. Cloves are best used with other strongly flavoured ingredients, so that they don't overwhelm the dish.
Ready to cook? Don't miss our best-ever curry recipes.
About the author