Food
Alex James: How to eat cheese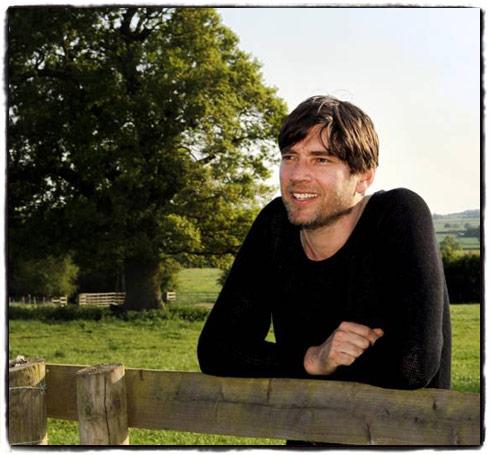 I'll admit to getting pretty excited by a cracking cheeseboard, but it's fair to say that Blur bassist churned sorry, turned, cheesemaker Alex James is more enthusiastic about his new cheese, 'Blue Monday' than Wallace is about Wensleydale.
"Double fist pump, it's going into Sainsbury's"
Yeah, we were pretty excited too. After taking years to get it right (he started making it in 2008), Blue Monday is hitting Sainsbury's stores on Tuesday 19th August.
"Blue Monday is intensely savoury; it's umami"
It's buttery and creamy and has loads of flavours all mixed into one. It's salty from the bacteria, sweet from the milk and bitter from the rind.
"Blue cheese and crusty bread is a gourmet delight:
Melt it into cream for a really great sauce to go with steak, then cool and use as a spread.
Melt onto cauliflower for the ultimate cauliflower cheese
Scoff chunks of it with an apple or a pear
Try a Michelin-style salad like Mark Hix with chicory leaves and walnuts. Fancy.
Toast small bits of bread, add hunks of Blue Monday and drizzle with honey for a rustic starter"
"Any cheese is improved by beer."
If you've been eating cheese with wine, then stop. Try blue cheese with a dark beer or stout, Cheddar with a pale ale and Mozzarella with a wheat beer.
"I love just a great, handsome lump of cheese."
Alex's favourite meal in his whole life is a big lump of cheddar, fresh baguette and pickled onions. You can't argue with that.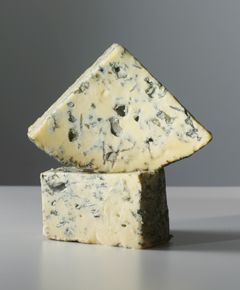 Alex's Blue Monday, the product of six years' hard work
"On a cheeseboard you just need variety"
Alex would go for a hard cheese like a good Cheddar, a blue cheese, like Blue Monday (obviously), a soft white like a Camembert, a washed rind cheese like a Munster or a Stinking Bishop and something made something 'non cow' like a sheeps' milk cheese or chevre.
"Making chutney is the nicest smell in the world. It's the smell of married bliss."
Tomato jam is the new tomato ketchup, according to Mr James – you heard it here first!
"There's nothing that touches the melting qualities of Cheddar."
The experts say Parmesan and Gruyere are the best melters, but you can't beat Cheddar cheese on toast. Most of the English population would agree with you there.
"I am partial to La Vache Qui Rit."
He also has Babybels in his fridge. Who doesn't?!
About the author