Food
A taste of Borough Market
With a new communal eating space and hipster street food stalls, London's Borough Market is now a hot tourist destination, but it wasn't always so. Neil Davey dusts off the archives and charts its 1,000-year food journey.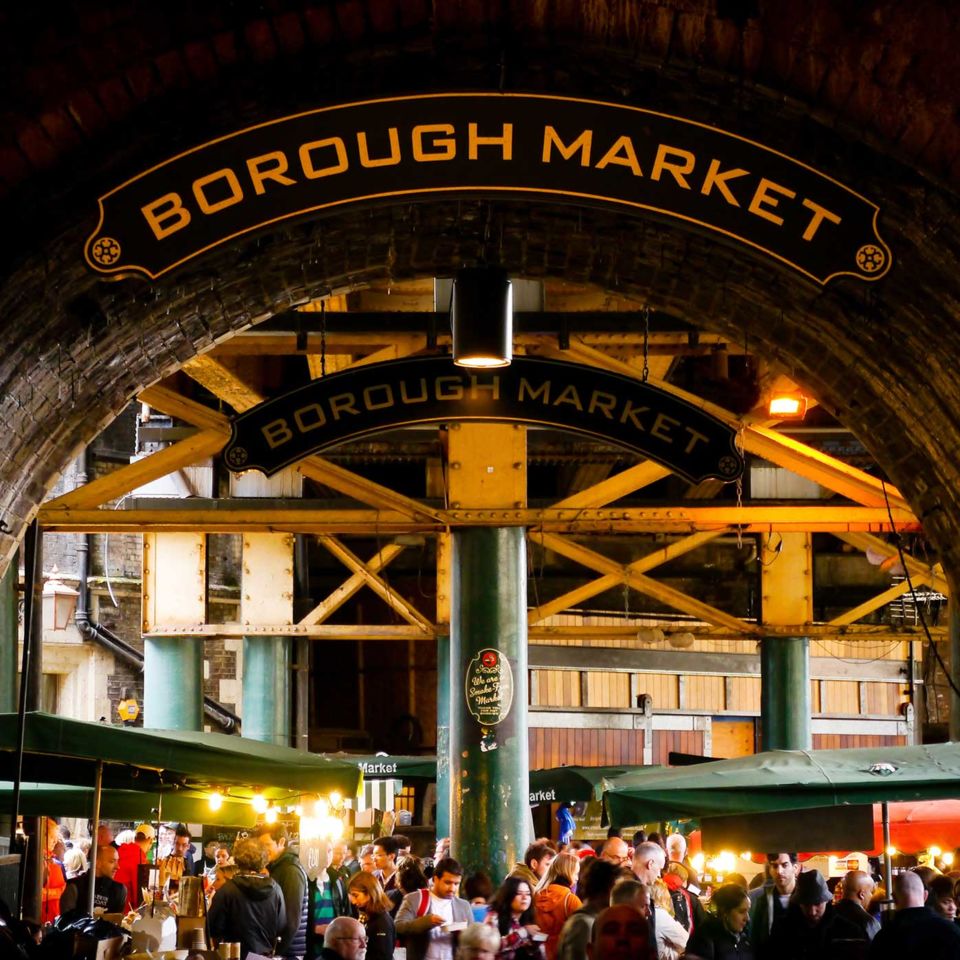 Brough Market is the world's best produce market,' says Darren Heneghan. 'Other opinions are available – but they're wrong.' Admittedly, as Borough Market's managing director, Darren is a little biased but I'm not going to argue because, frankly, I love the place. Borough Market has been a source of inspiration, a place of education, and the reason for some 63% of my excess poundage. Just take my adoration as read because, in short, if I had a pound for every time I'd been to Borough Market, I'd spend it at Borough Market.
A rich history
For all of its global appeal – it attracts a remarkable 15.5m visitors a year – Borough remains resolutely, eccentrically London. 'One of the quirks is that there are seven or eight ways in, so even arranging to meet people is a challenge,' points out Ed Smith, author of the Borough Market Cookbook. Borough also oozes history. It's partly the 'neighbours' – London Bridge, Southwark Cathedral, the Globe – but it's mostly Borough's own. The Market Bell – hanging just underneath Roast Restaurant – may be dated 1754 but there's also a Norse chronicle that mentions a market at the foot of London Bridge a thousand years ago. Last year, the modern form of the market celebrated its 21st anniversary – a birthday that dates from the dawn of the contemporary foodie culture in the late 1990s. Without it, London could have lost Borough – then a failing wholesale market – forever.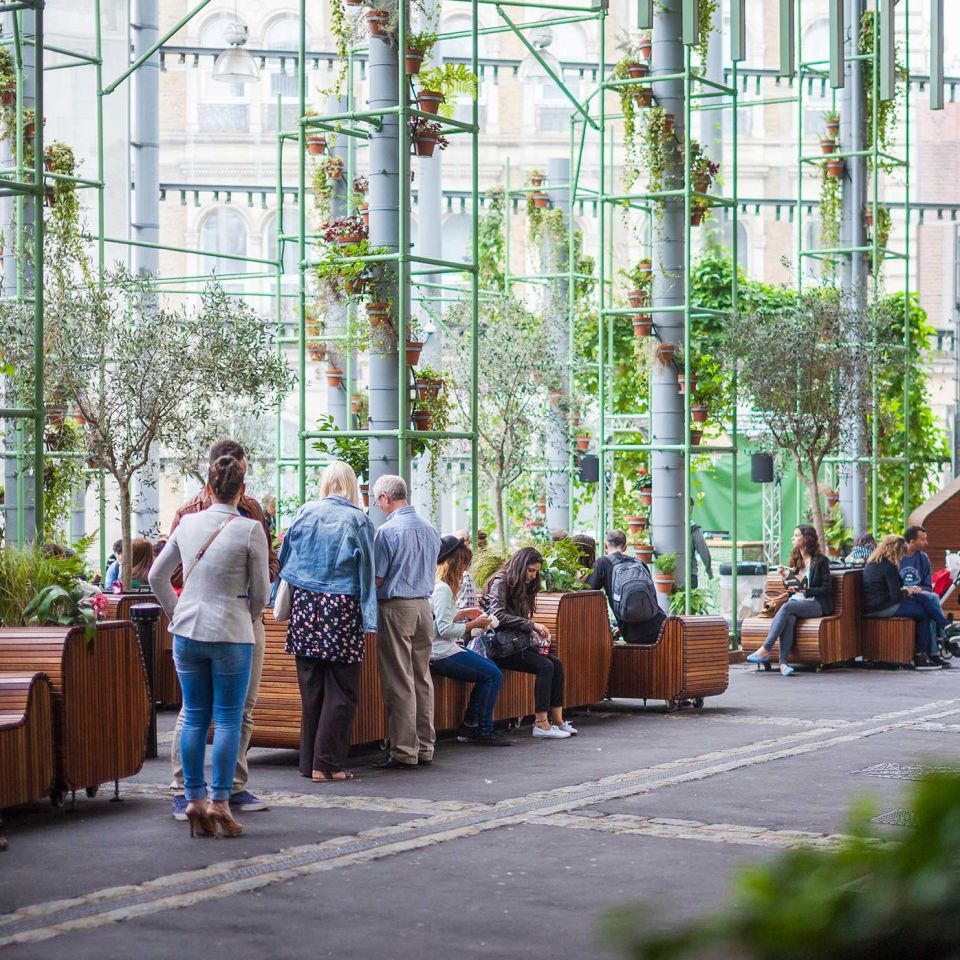 Ghost town
The early 1990s, and David Lockwood, managing director of Neal's Yard, remembers the deserted streets around the market at the weekend. 'It was a ghost town,' he explains, 'until Sunday night when the trucks started delivering again,' while a spokesperson for Monmouth Coffee points out that the South Bank was a very different proposition almost three decades ago. 'Borough was night trading, so it was very quiet after about 10am. There was no Globe, no Tate. It was a wasteland. London finished at the Festival Hall.'
Timing, of course, is everything and, around the time these companies were starting to do great things for British cheese and great coffee respectively, Britain was finally waking up to the idea of food culture. Late 1994 saw the launch of St John's, the restaurant that pioneered nose-to-tail eating, and in 1999, Jamie Oliver's Naked Chef won over a whole new audience of foodies. Over at Borough, wholesalers were also noticing a change. 'People started knocking on our door, wanting to buy products,' says David, 'so we did a little retail.' Spanish deli-cum-restaurant Brindisa founder Monika Linton was doing something similar, inviting friends and family into the market to shop, so 'we started tying in with Neal's Yard, and opening when they did, and they started tying in with us.' The result was what one Monmouth worker remembers as 'one big retail day. We didn't have a building then, so we sold bags of coffee from outside.'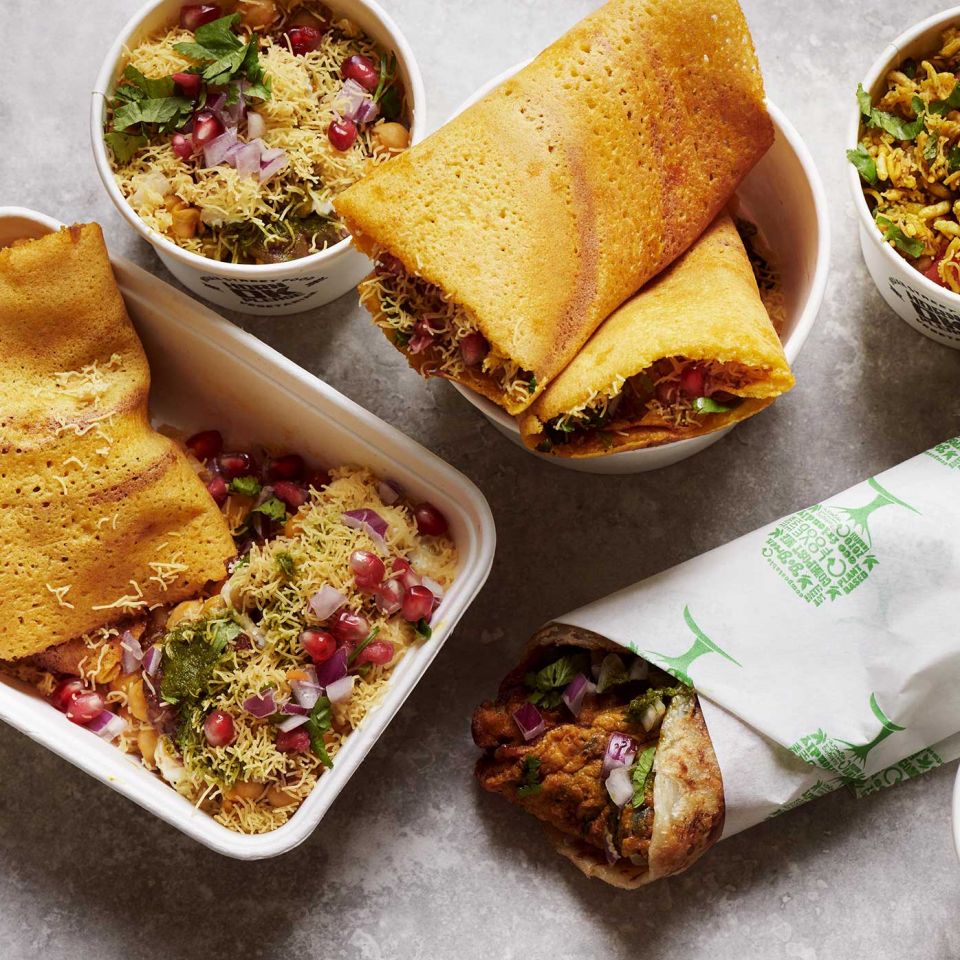 Masala dosa from the Horn OK Please stall. Image: Joe Woodhouse
Food evolution
The day was a huge success, so Monika and Neal's Yard founder Randolph Hodgson arranged to do it again a few months later, this time inviting other traders. From there, Borough evolved to every three months, then every month, then every Saturday – until now, when much of the market is open to the food-loving public six days a week. It hasn't, of course, all been easy. Borough's history is pockmarked with challenges, most notably, the terrorist attack in June 2017. The sense of community after the attack was palpable, with everyone from traders to customers pulling together. And the market recovered, reshaping itself for the years ahead with the launch of Borough Kitchen – an area dedicated to hot food traders – and a communal eating space.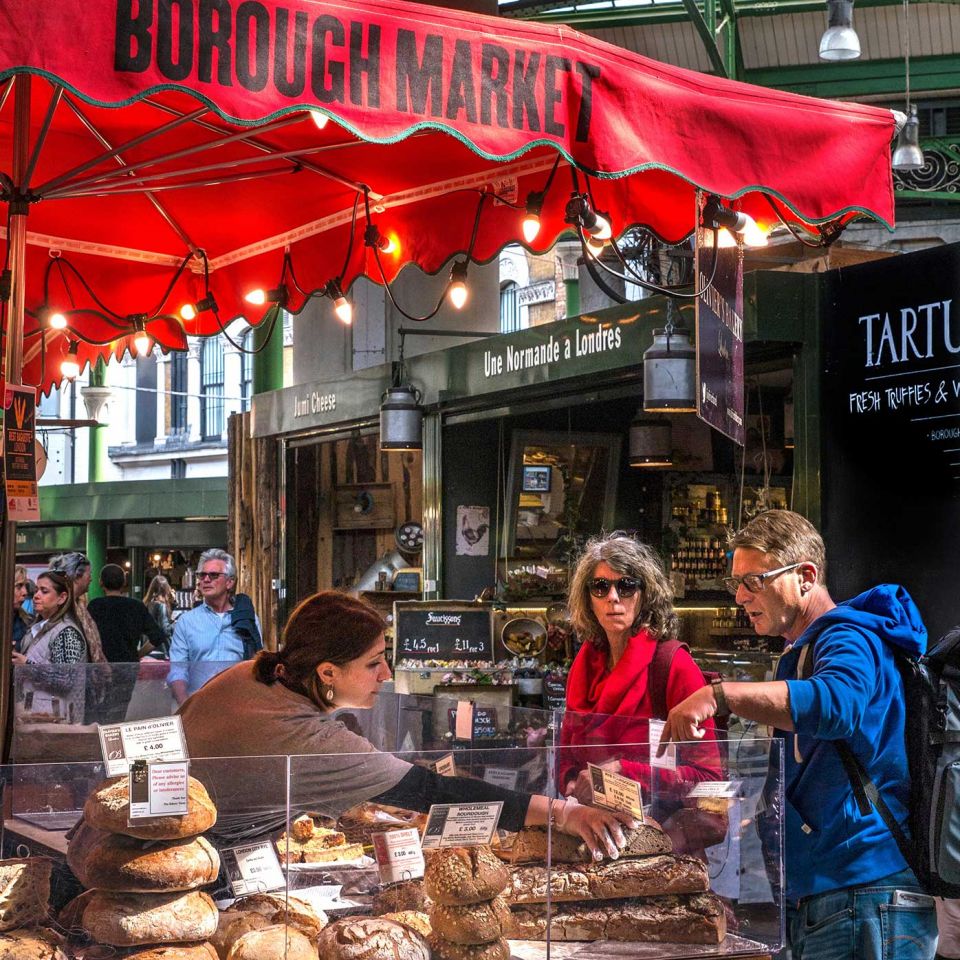 Super market
'This hub is amazing,' says Gaurav Gautam, co-founder of Horn OK Please, whose masala dosa is one of my favourite Borough lunches.'People like the variety. We're getting a lot of customers who say, "we saw people eating one and had to come find it!"' The newcomers are also a wonderfully varied crew, from the likes of self-taught chef Phil Juma and his Iraqi streetfood to Elizabeth Haigh, who won a Michelin star at Pidgin, and whose stall Mei Mei has its roots in the hawker centres and kopitiams of her Singaporean/Malaysian background. 'It's beautiful, it's overwhelming,' laughs Phil, of his first full catering venture, 'but this community is love. We're in competition, but everyone's supporting one another.'
'As a chef it's an amazing space to be in' Elizabeth tells me. 'Our supplies are here too. Our bread is from Bread Ahead, our chickens come from The Ginger Pig, we get our veg from Ted... Not many chefs get that opportunity.' In many respects, Elizabeth has summed up just why Borough is so glorious: it's the best of British crossed with the best of the world. 'It's a one stop shop for speciality ingredients,' says Ed. 'Other markets may have fantastic local producers but at Borough there are, what, 21 different cheesemongers, and cured meat specialists covering Spain, Austria, Croatia, Britain, different parts of Italy, all less than a minute apart.'
'We never wanted to limit it to British food,' echoes Monika. 'London is a very cosmopolitan city. In a space as big as Borough you need the world to be represented.'That it is, so thoroughly, and so deliciously, is testament to everyone involved in this genuinely super market.
About the author