Food
A Michelin Indian feast (and Martinis) in Mayfair
Serves: 1
This week I welcomed 40 or so of our Sainsbury's magazine readers to Michelin-starred Benares in Berkeley Square, owned by celebrity chef Atul Kochhar, in the heart of Mayfair. We were there to enjoy a menu of seasonal game from head chef Sameer Taneja and a cocktail demonstration by dashing barman Giovanni.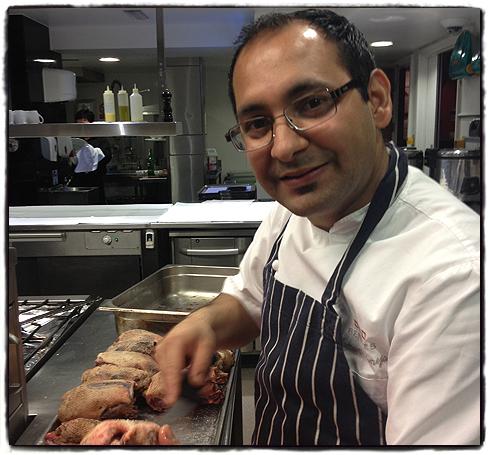 Giovanni was shaking his stuff to make his signature Tea Martini infused with masala spice. Just the cocktail for a chilly October, a refreshing perk-me-up with warming spice.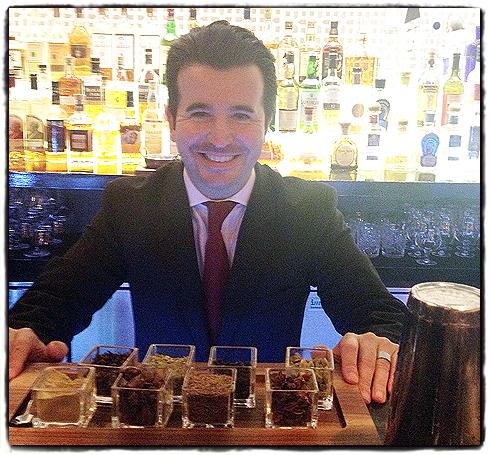 We started with homemade poppadoms with three homemade chutneys, the tomatoey tamarind one (in the middle) was my favourite.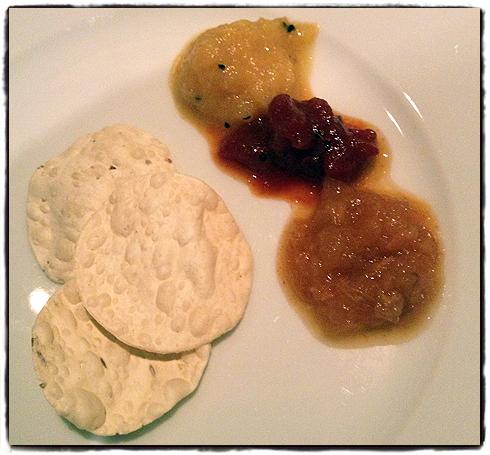 Next up was a creamy tandoori partridge cappuccino with masala puff pastry straws.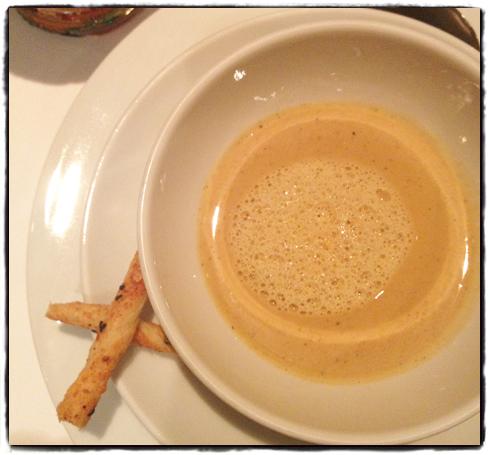 Then, a venison samosa, crispy and hot, filled with shredded venison and served with Atul Kochhar's signature quince chutney.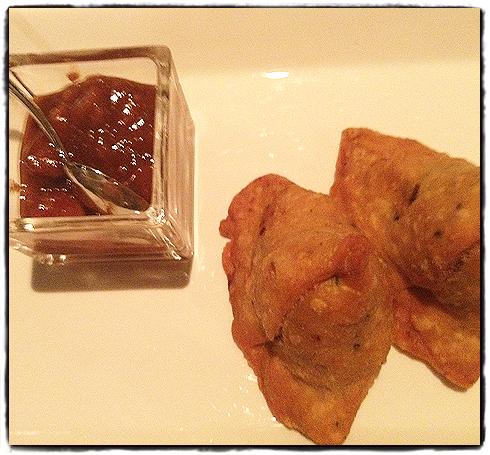 Roasted mallard duck with spiced port wine red cabbage and a vinadaloo sauce followed. A rich autumnal mix of flavours - and for those of you who are scared of vindaloo, this was the real deal: delicately spiced and fragrant. Bread straight from the tandoor, creamy lentils and rice were the sides.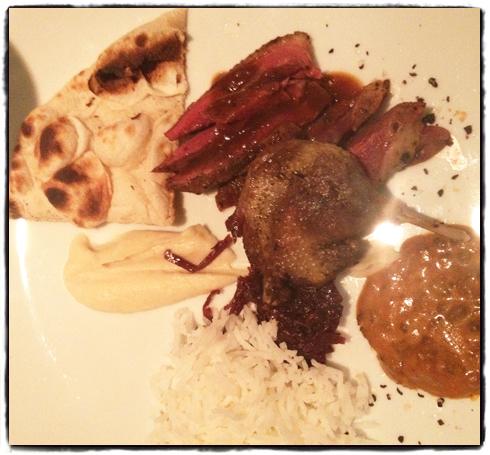 And, to finish a spiced wine poached pear with pisatachio kulfi and custard sauce.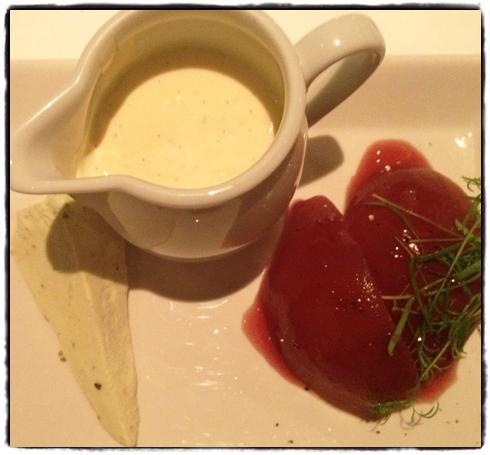 Keen to come to one of our events? Keep an eye on my Eating Out pages in Sainsbury's magazine each month. We'd love to know what kind of reader even you'd like to come to next... a cookery demonstration? A special dinner? Afternoon tea? A wine tasting? Write and tell us in the comments box below, all ideas are very welcome!
BENARES TEA MARTINI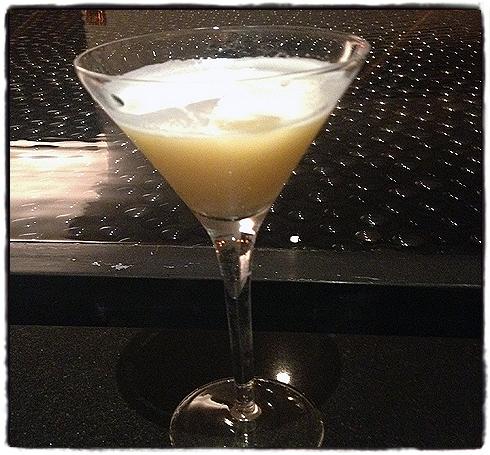 Ingredients
25ml gin, (Sameer used Beefeater)
A small pot of hot chai tea
25ml egg white
25ml freshly squeezed lemon juice
15ml gomme (sugar syrup)
ice cubes
1 chilled martini glass (Giovanni chills them in the freezer)
piece of pared lemon zest
Method
First mix the gin and 25ml of the hot tea, leave to infuse and cool for 8 minutes.
Next, shake the egg white in your cocktail shaker till frothy.
Add the gin and tea infusion, the lemon juice and the gomme to the shaker with some ice.
Shake vigorously.
Rub the edge of the glass with a piece of pared lemon zest, then fill with the cocktail.
Double strain into a chilled martini glass.
Tip
Chai tea bags are easy to find, they are in the Twinings range
About the author