MasterChef winner and Wahaca founder Thomasina Miers has just launched her new book, Chilli Notes. It's full of fantastic recipes that will appeal not just to 'chilli heads' like our asbestos-tongued assistant food editor Emma, but also to the more novice chilli eaters, who want to be blown away with flavour, not heat.
Before you jump into cooking with chilli – here's Emma's guide to the more common chillies and when to use them...
The 'unnamed chilli' (green or red) – Not its real name of course. These are the standard mild-to-medium heat chillies that are sold in mixed packs in the shops. Although it's not specified on the pack they're usually actually the Serrano variety, and their heat will vary considerably from batch to batch and month to month. The best way to check is to cut a sliver off and taste it to see if you've got a mild kick or a hefty punch.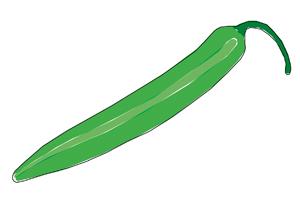 Mild to medium heat

Bird eye or finger chillies (green or red) – Commonly used in Thai foods these have a hefty seed-to-flesh ration, and as the seeds and their membrane carry most of the heat these are correspondingly spicy. To get their punch without overwhelming a dish, cut a slit in the centre of the chilli then add it whole to your dish. Remove when the heat level is to your liking.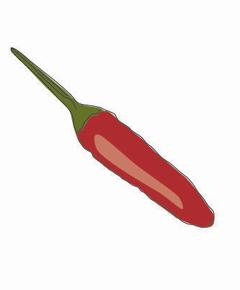 Spicy! Procede with caution
jalapeño (green) – Mild, these look very much like the green versions of the 'unnamed chilli' chillies, but they have a distinct herbaceous flavour and are generally mellow enough for stuffing and eating whole - try filling them with cream cheese then baking them in the oven for a fabulous pre-dinner nibble.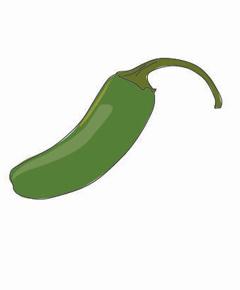 The mellow one
Scotch bonnet (green, yellow, orange, or red) – The flavour bomb of the chilli world. As well as packing an awesome level of heat, these pumpkin or heart-shaped chillies have a deep tropical fruit flavour to them, which is integral to Caribbean cuisine. Because of their high heat levels they should be used with caution and, preferably, a pair of rubber gloves.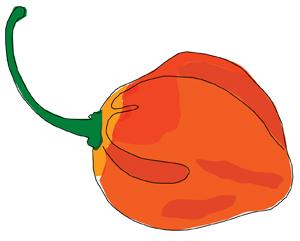 Rubber gloves advised! Hot, hot, hot
Chilli Notes by Thomasina Miers (Hodder & Stoughton) is in stores from 8th May.
About the author