Food
A Scandinavian Christmas
by Sarah Randell
Two years ago I flew to Copenhagen to join Danish food writer Trine Hahnemann for a festive photo shoot for our 2010 December issue. An enchanting snow-covered Scandinavian Christmas world welcomed us as we landed in Copenhagen.
The house where we shot our story was decorated with clove-studded oranges at the windows and a Christmas tree with real candles in the corner – and wafts of warmly spiced gingerbread greeted us from the kitchen. The Scandinavian spell had been cast over me.
Trine and I have since become friends and a few weeks ago I returned for another visit to indulge in the style and gorgeousness of Scandi-life (more on that in the magazine soon).
Last week marked the launch of Trine's new book, Scandinavian Christmas and I was one of the first to drop in for a glass of gløgg (mulled wine to you and me) at La Fromagerie where the launch party was in full swing.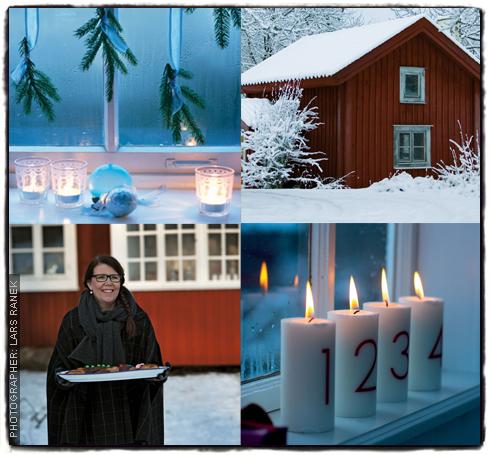 Scandinavian Christmas is my book of choice for Christmas 2013. I can now make my very own batch of Trine's beetroot cured salmon, bake trays of crisp cinnamon cookies and prepare a spiced quince ham for Boxing Day.
But, first off, to mark the beginning of my Scandi yuletide journey, I am going to make a few jars of Trine's Christmas chutney. All I need is some vintage jars and a roll of essential Scandi-stylie white and red gingham ribbon and I'm set... let us know if you've got the Scandi bug too!
CHRISTMAS CHUTNEY (great with lamb or chicken dishes)
Makes 4 x 500ml jars
Recipe taken from Scandinavian Christmas by Trine Hahnemann (Quadrille, £16.99)
Readers of Sainsbury's Magazine can buy Scandinavian Christmas for the special price of £11.99 by calling 01256 302699 and quoting reference 8EU
Ingredients
500g cooking apples
500g plums
500g tomatoes
1 red onion
100g raisins
1 red chilli, finely chopped
150g root ginger, finely chopped
1 cinnamon stick
5 cardamom pods
5 cloves
½ tbsp black peppercorns
100ml cider vinegar
500g caster sugar
Method
Peel and core the apples and stone the plums. Cut the apples, plums, tomatoes and onion quite finely.
Place in a heavy-based saucepan with all the other ingredients, and bring to the boil.
Let the chutney simmer, uncovered, for 30-45 minutes until it's as thick as jam, stirring frequently.
When it's ready, pour the chutney into sterilised jars and seal. Store in a dark, cool place – it will keep for months.
Don`t miss

---